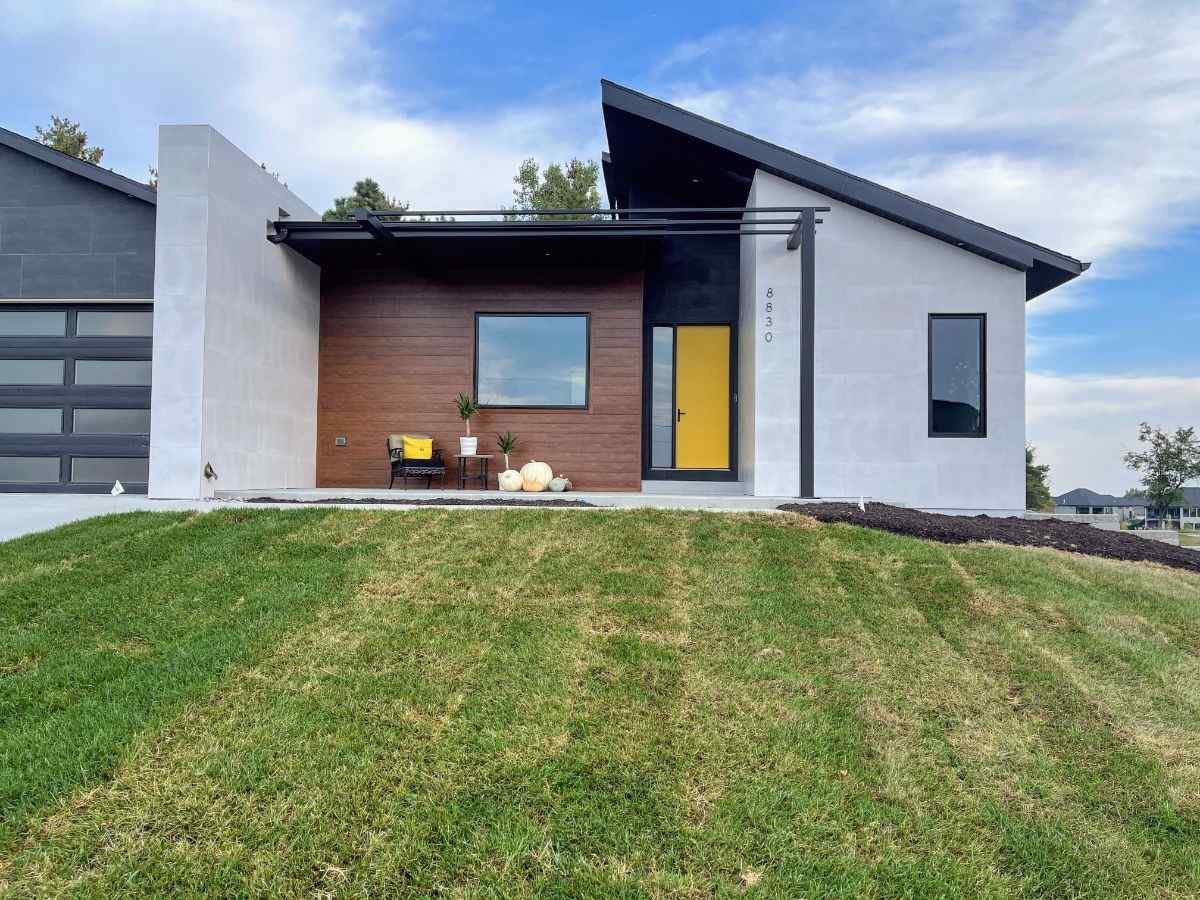 Constructed on the land where Bunkers Clubhouse once stood, this home is a fresh start for the homeowners, builder, and the property itself.
Tabula Rasa is a Latin phrase often translated as "clean slate." AN opportunity to begin again with no record or history. Architects use the term to describe the place where a torn-down building once stood, which they now see as an opportunity to start over with a new, better structure.
This concept fueled the conception of Archetype Design Build as well. The Build DCB parent company has an established following, while Archetype allows us to further define our expertise and direction in a fresh new way.
This modern-inspired home was designed to enhance the diverse architecture that will be represented in the newest HiMark development. The striking roof lines are complemented by strategically placed, oversized windows. Contrasting textures and colors are incorporated in multiple exterior materials such as tile, aluminum, steel, and concrete. A welcoming front patio invites you into the 2165 square foot home with views to the golf course through 8′ tall windows pulling you into the great room. Metal beams above provide the opportunity for soft, indirect lighting, which illuminates the 14′ tall ceiling. The uniquely designed entertainment wall allows the fireplace to cohesively function alongside the television. Vaulted ceilings in the private spaces emulate the exterior roof lines creating a grand feel. The large open basement plays host to a theatre space and entertainment bar.
Attention to detail throughout the structure is a signature of Archetype Design Build. We welcome you to join us in the bright new era. We can assist you with your own personal tabula rasa.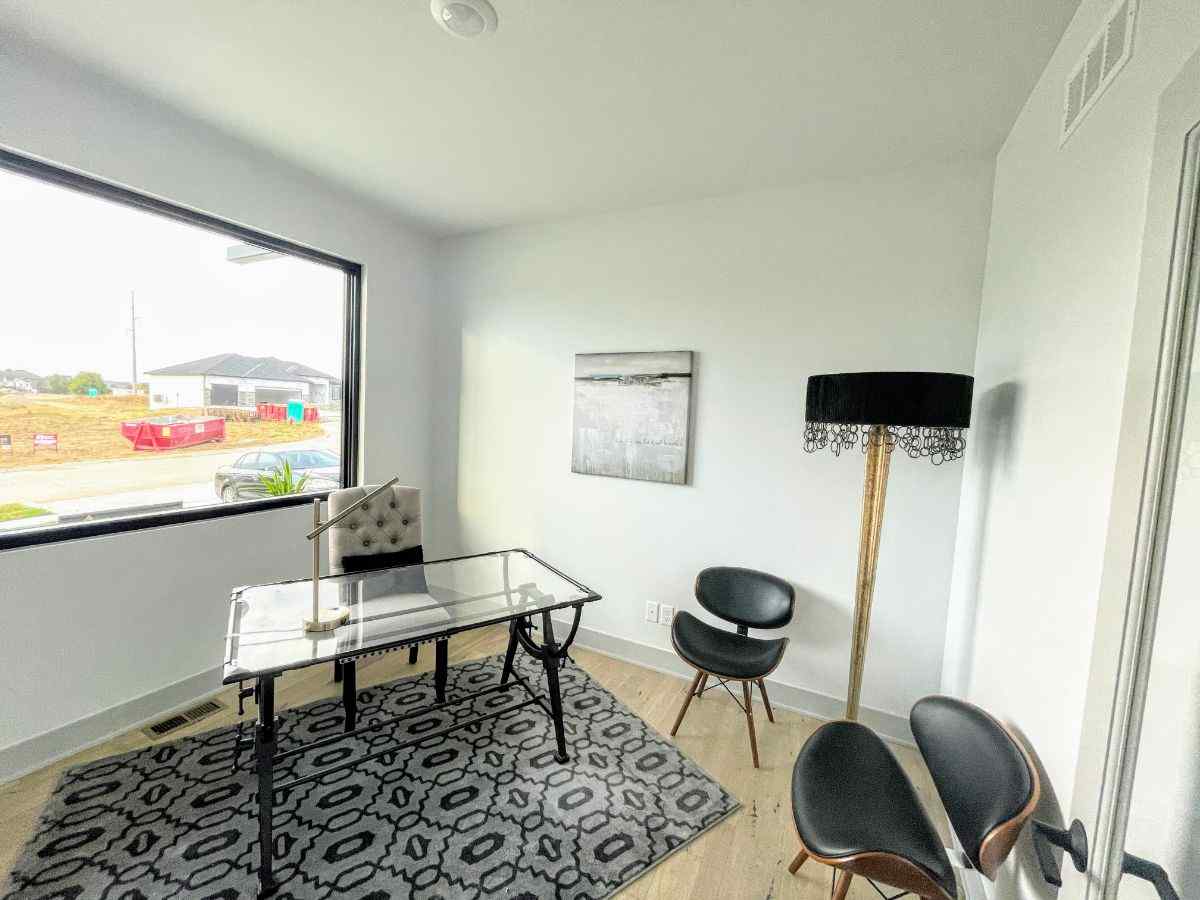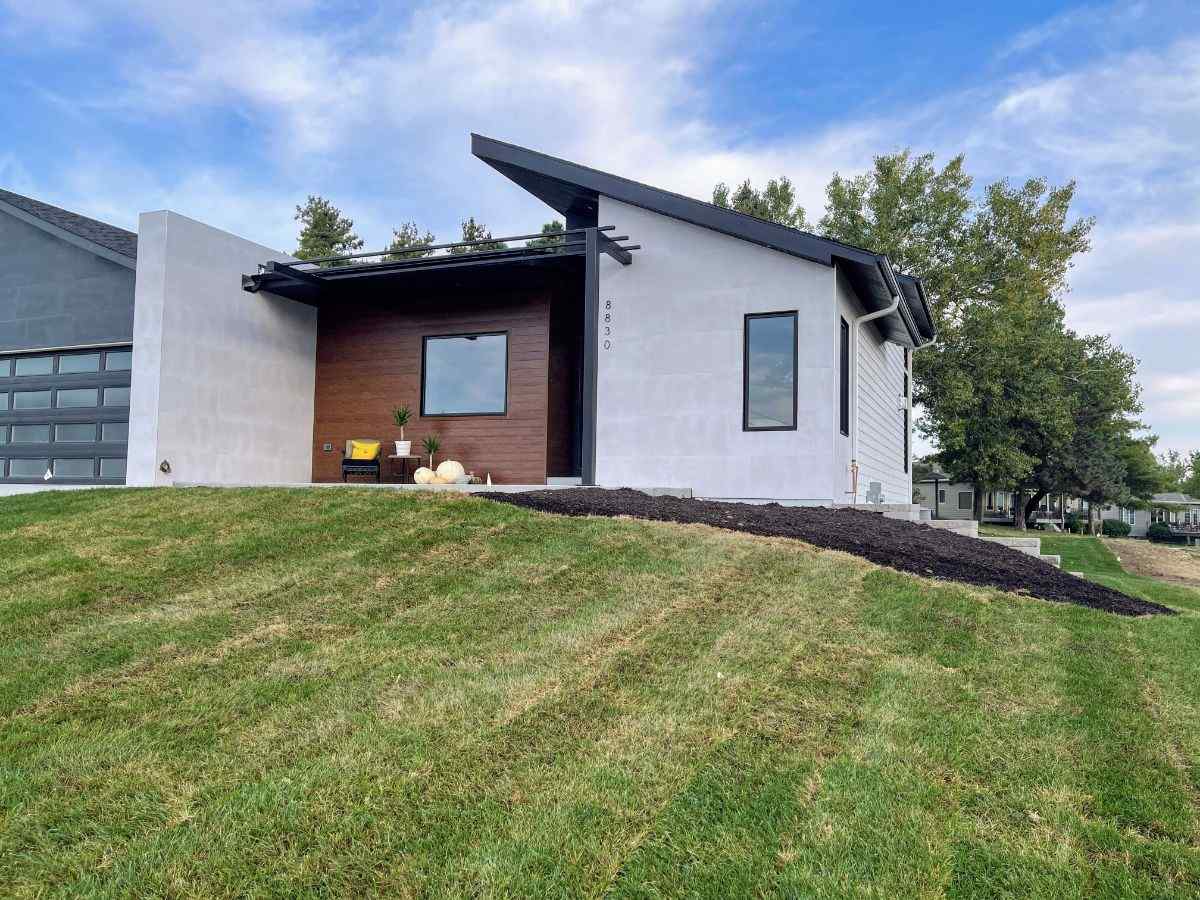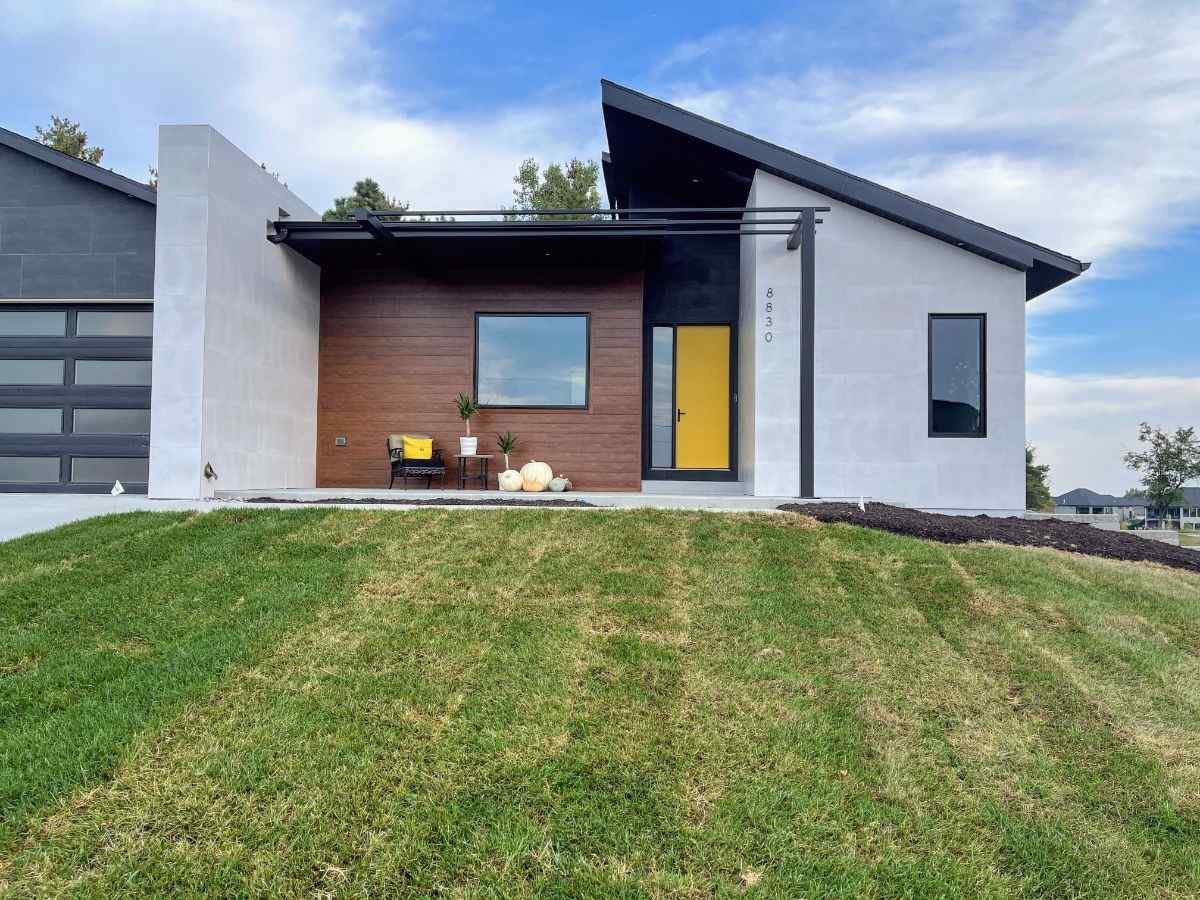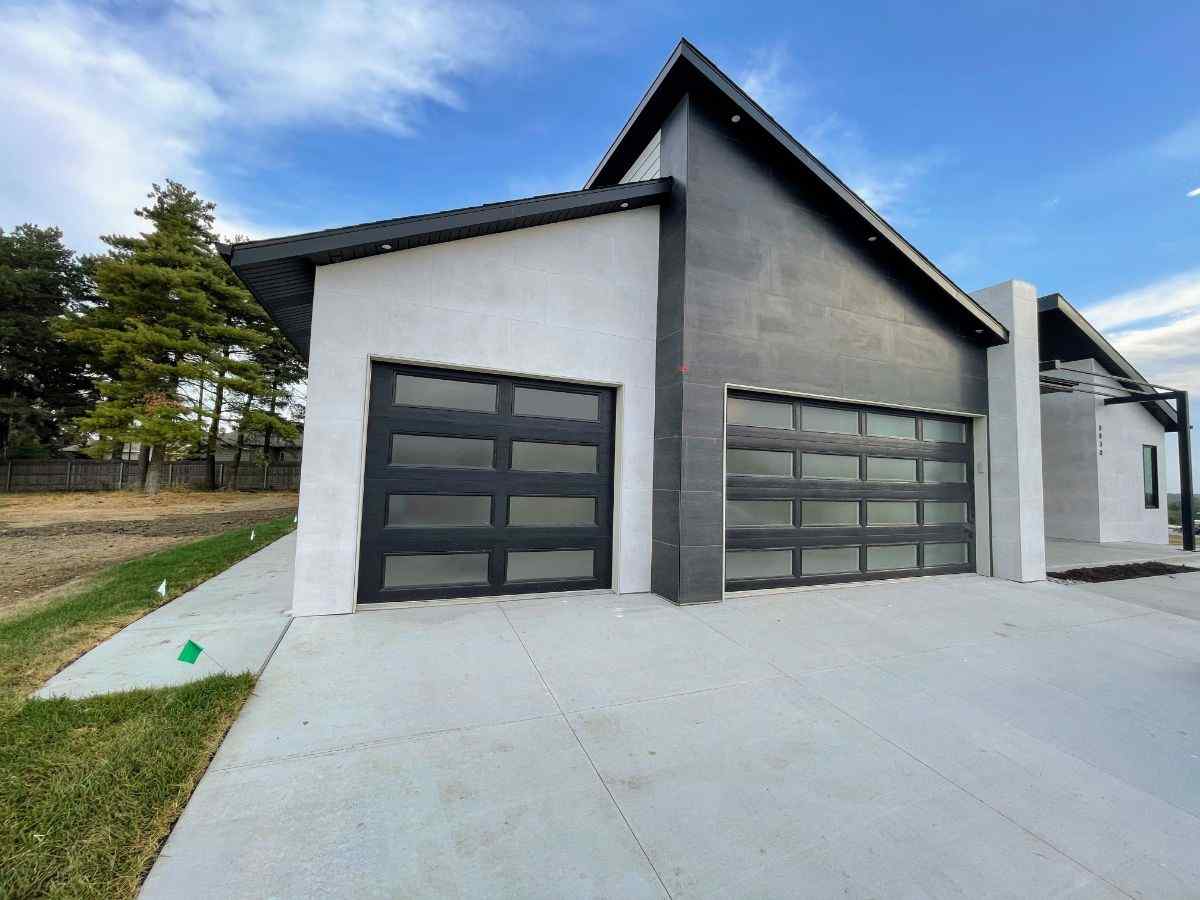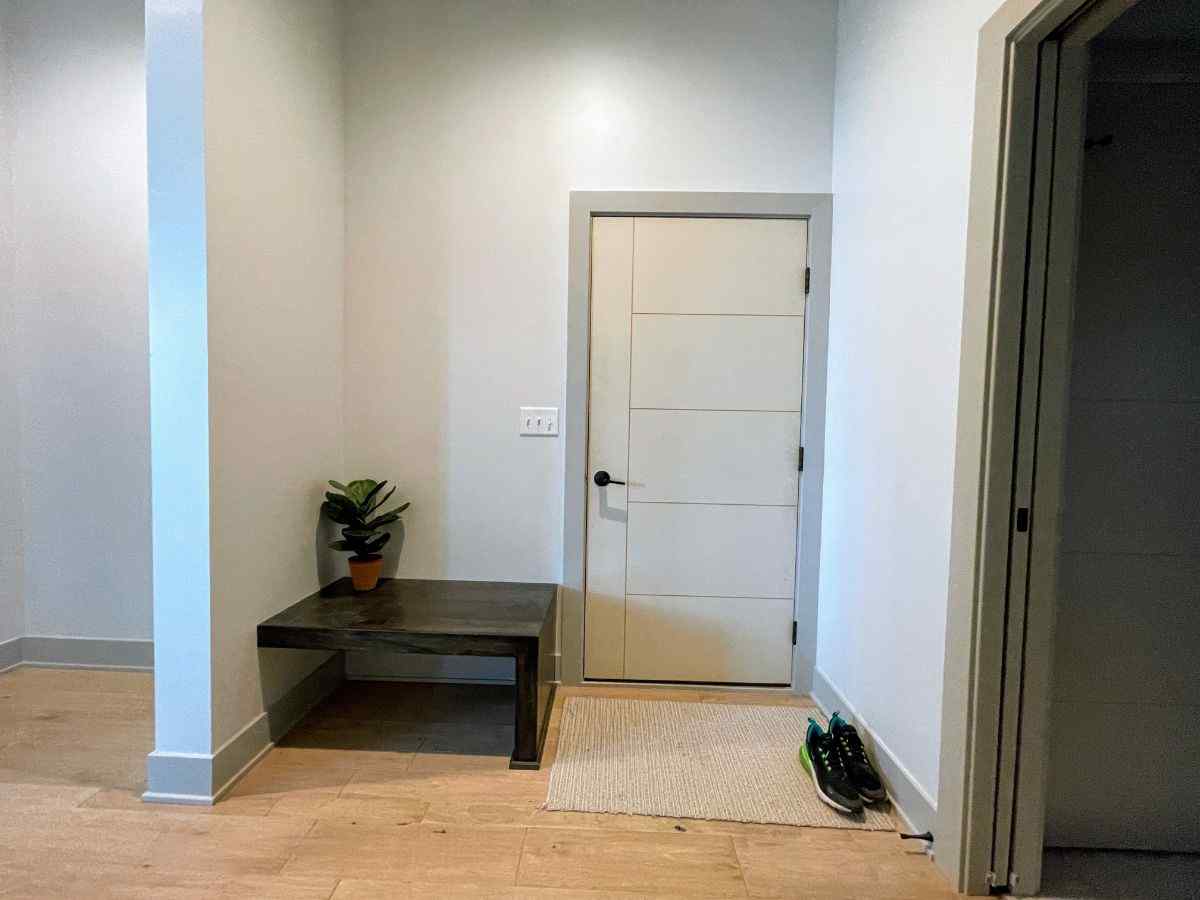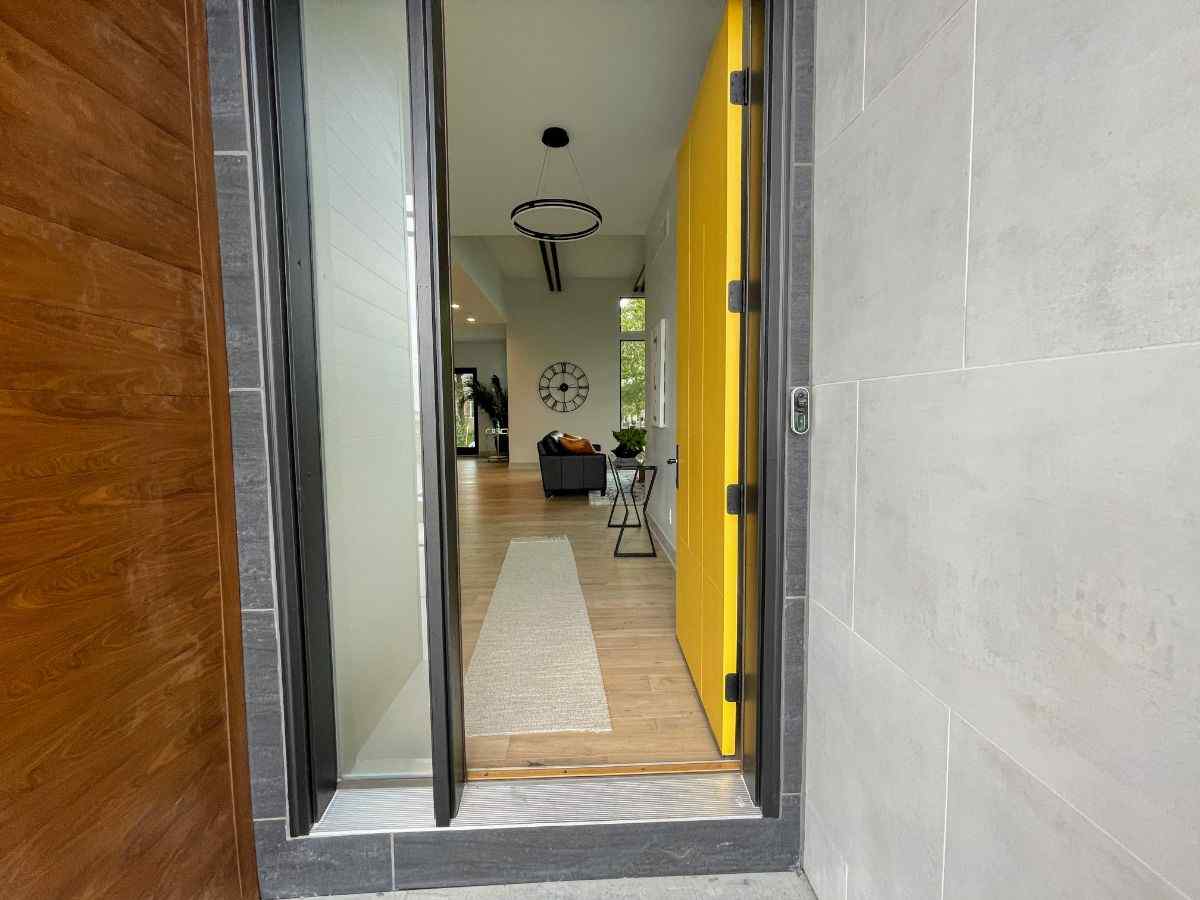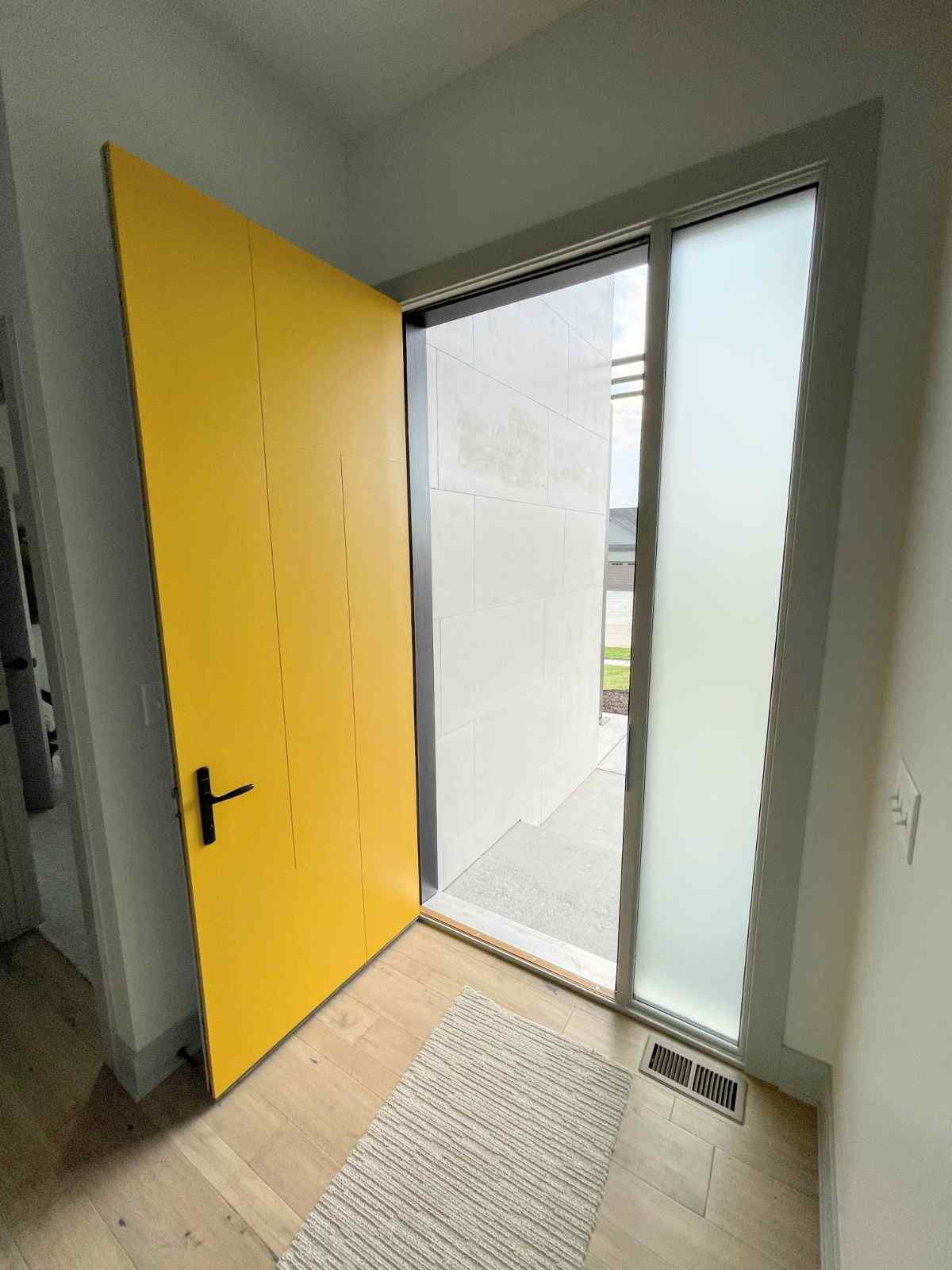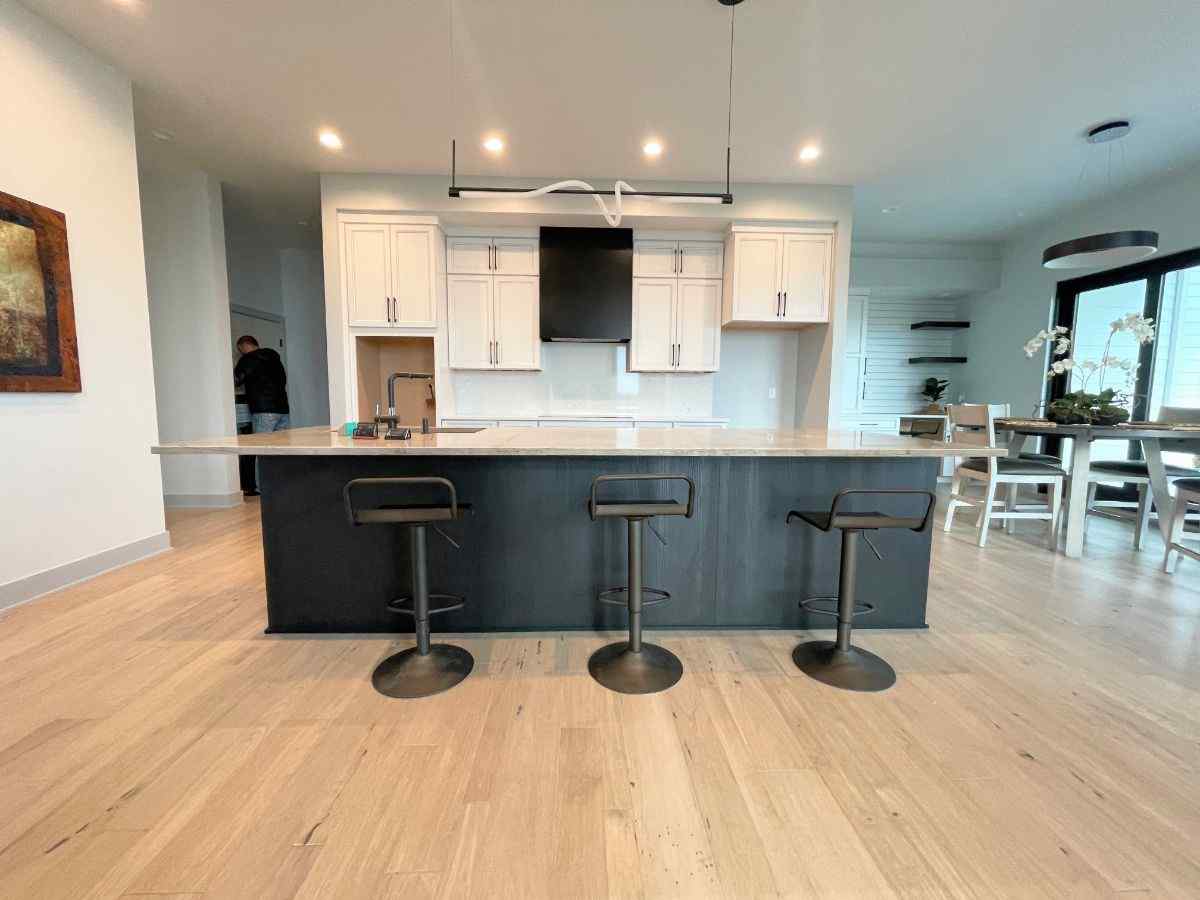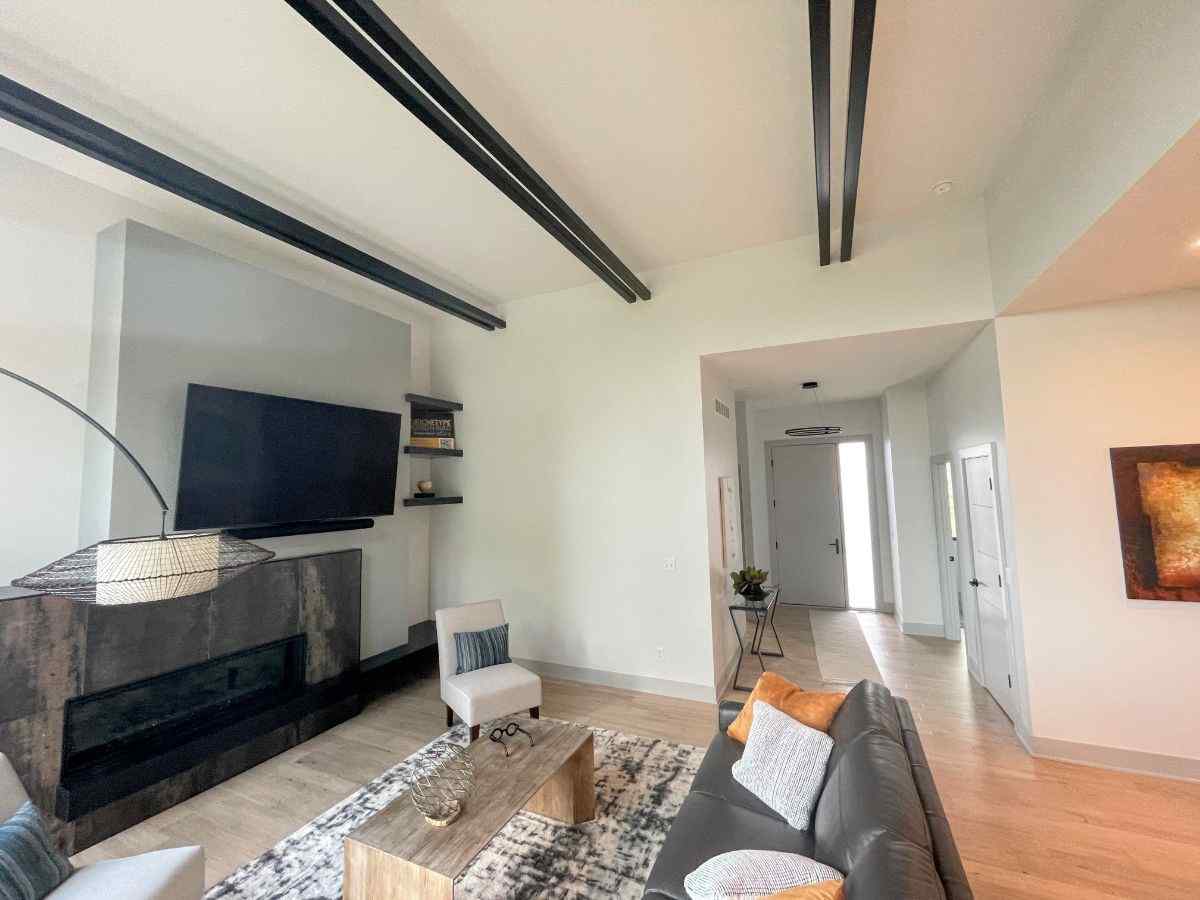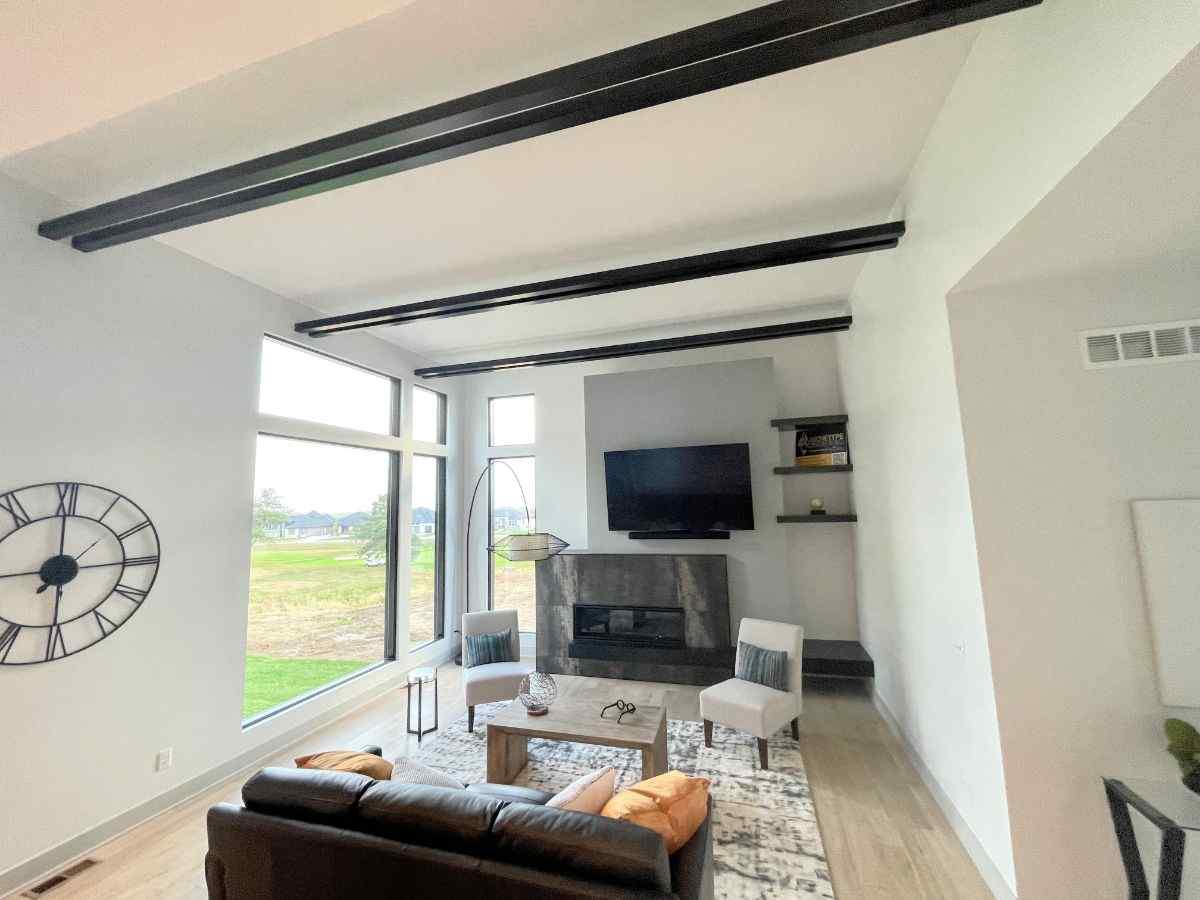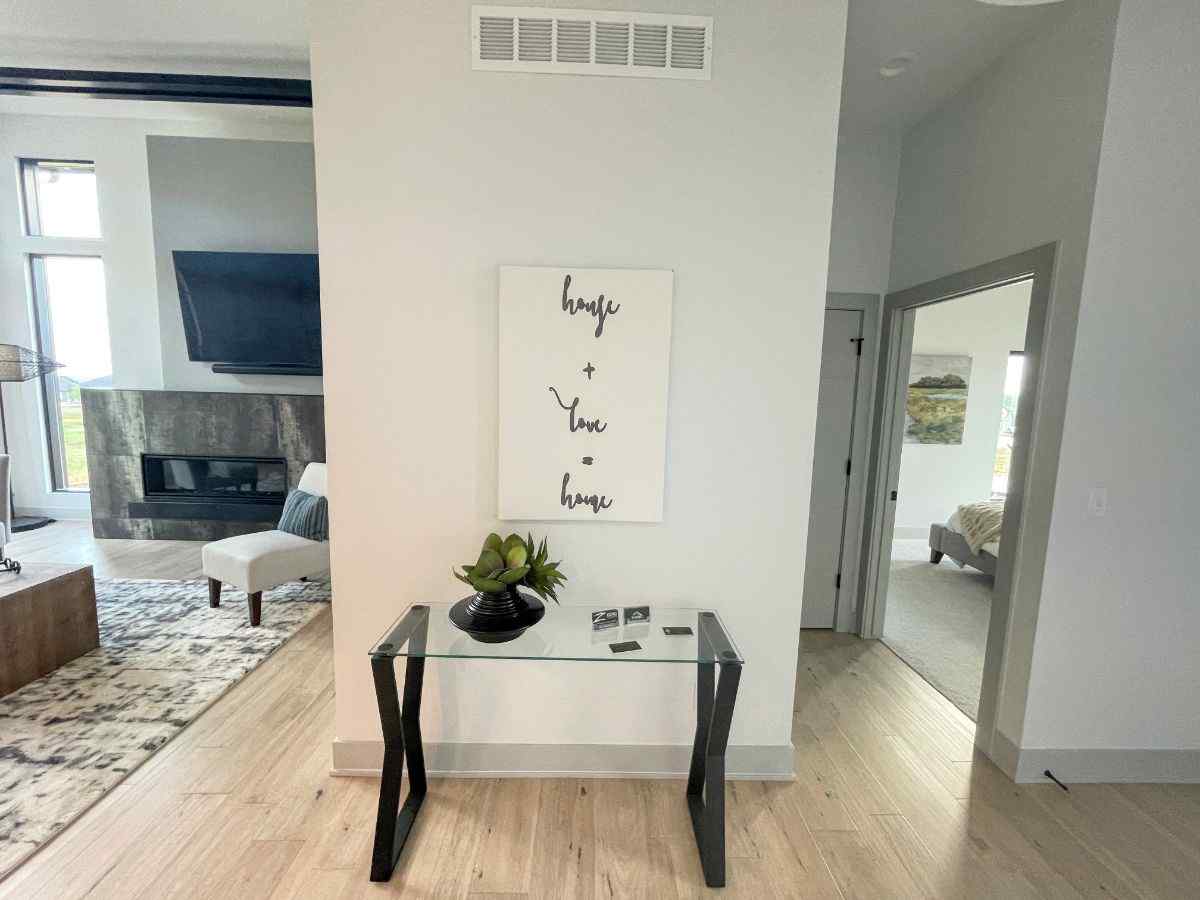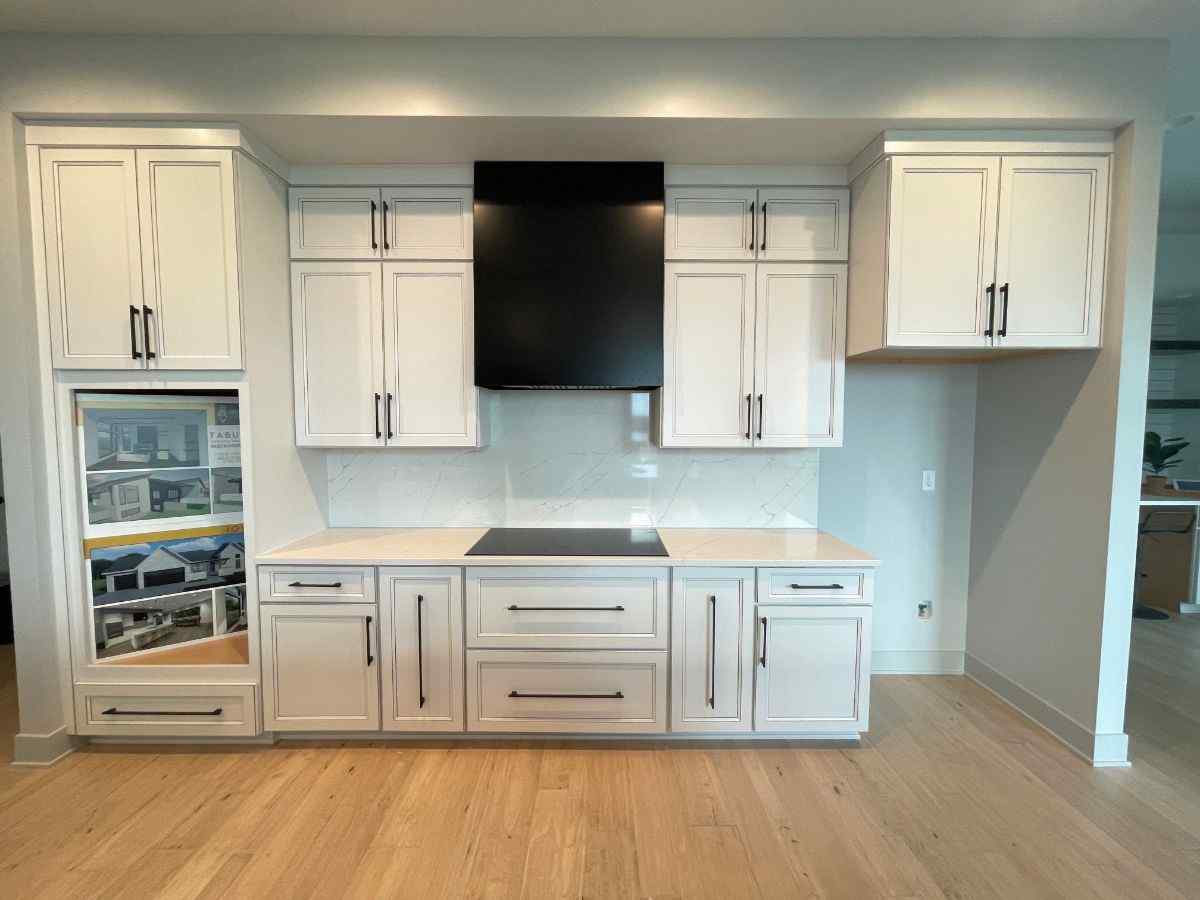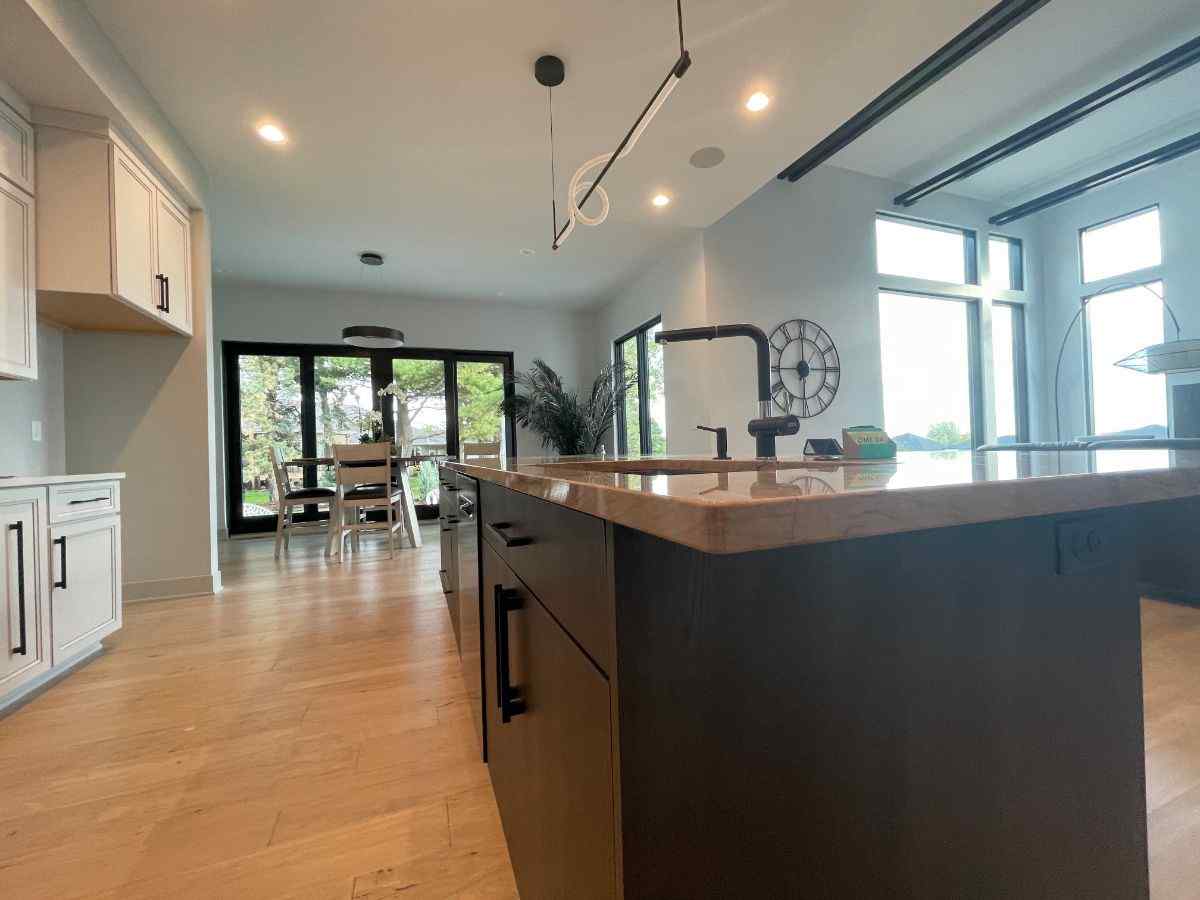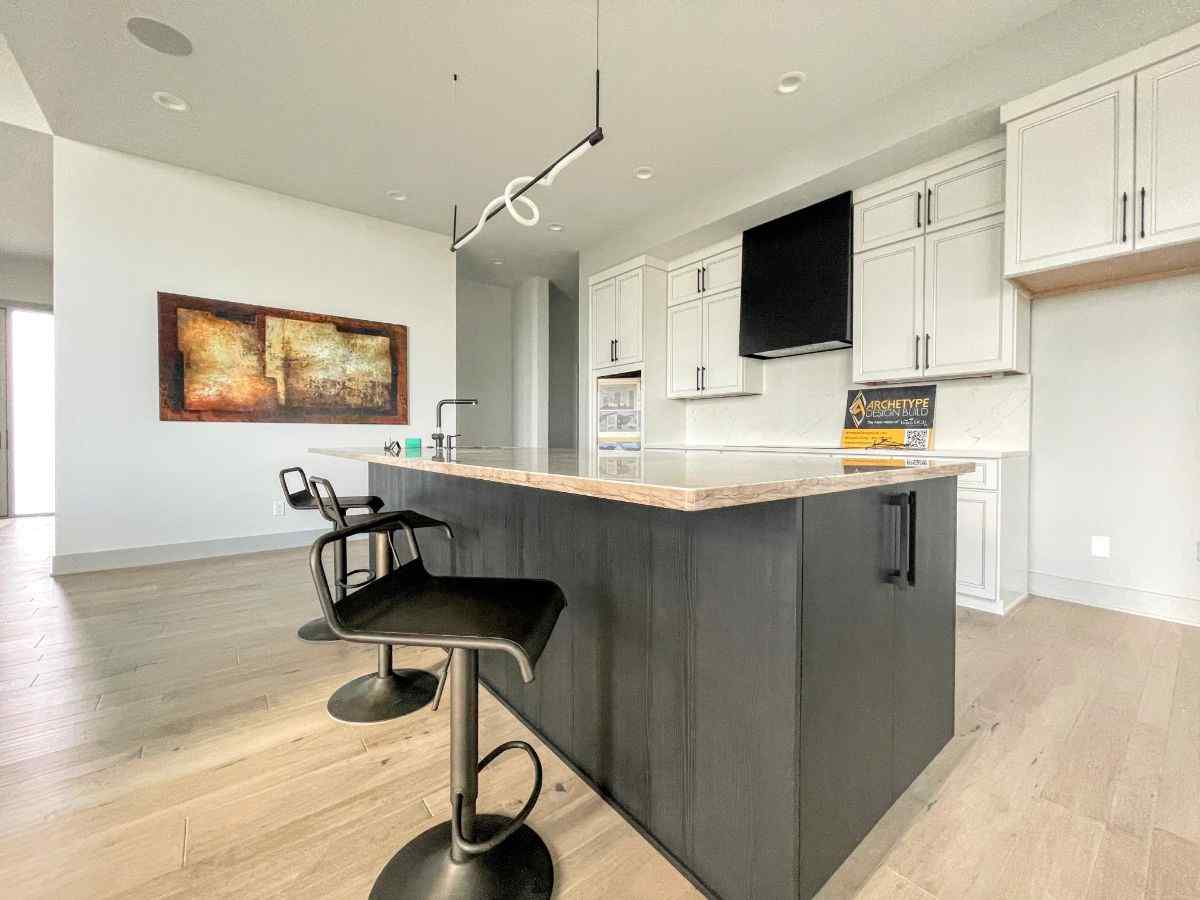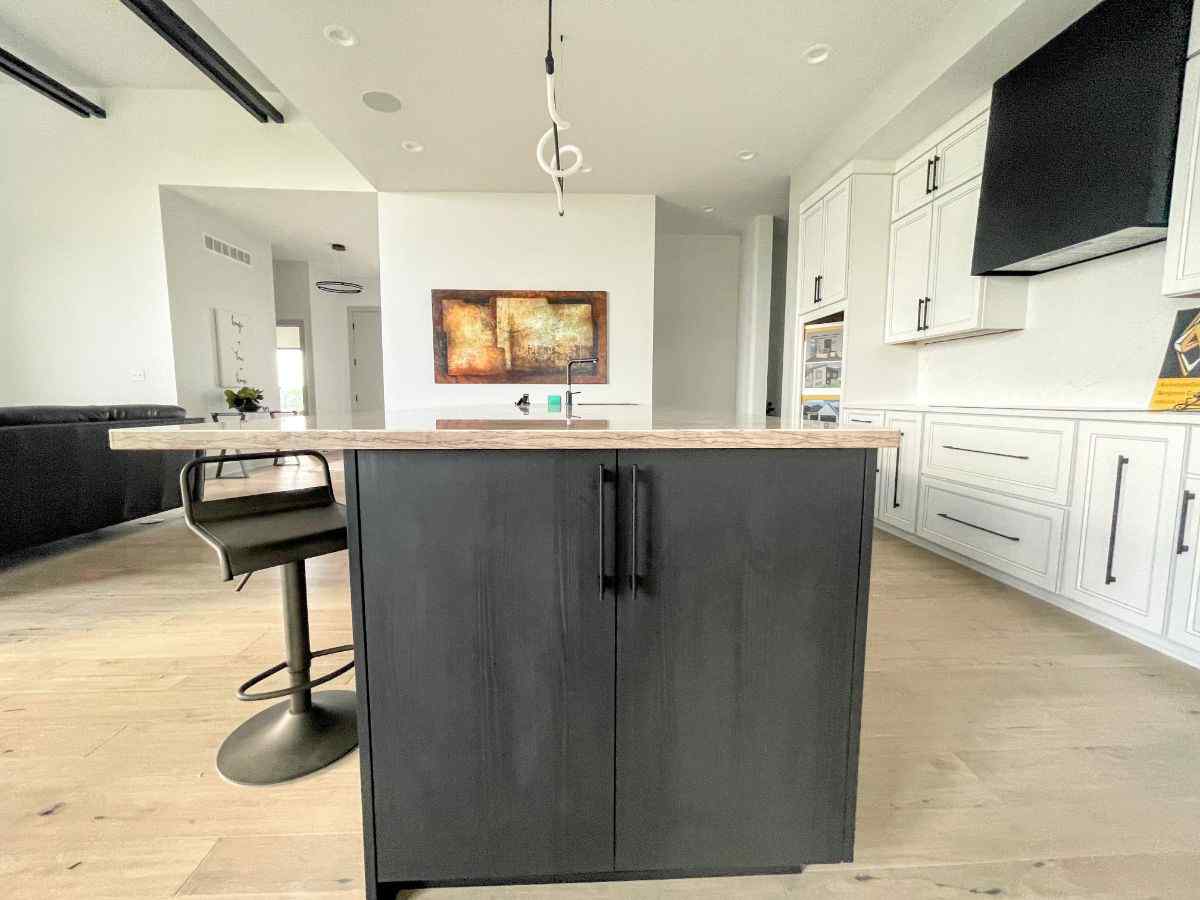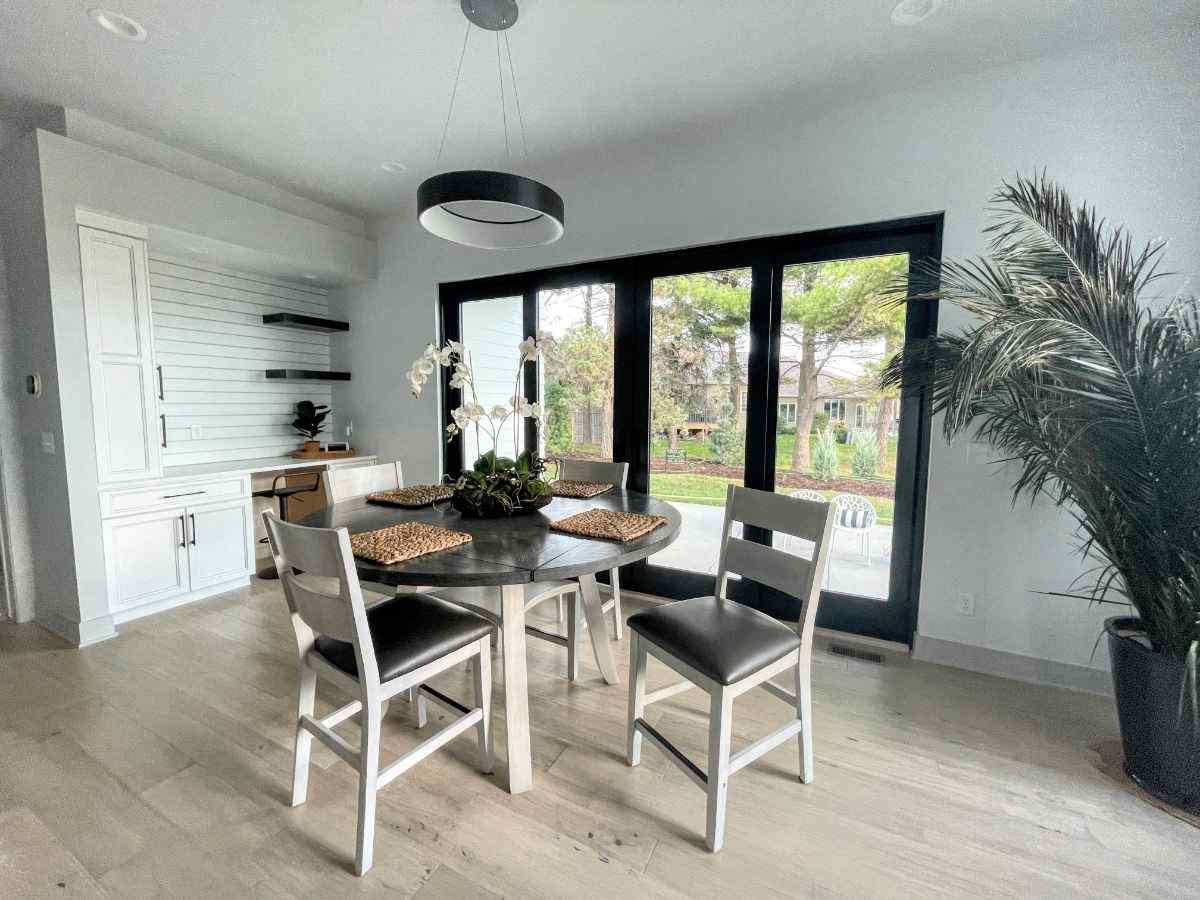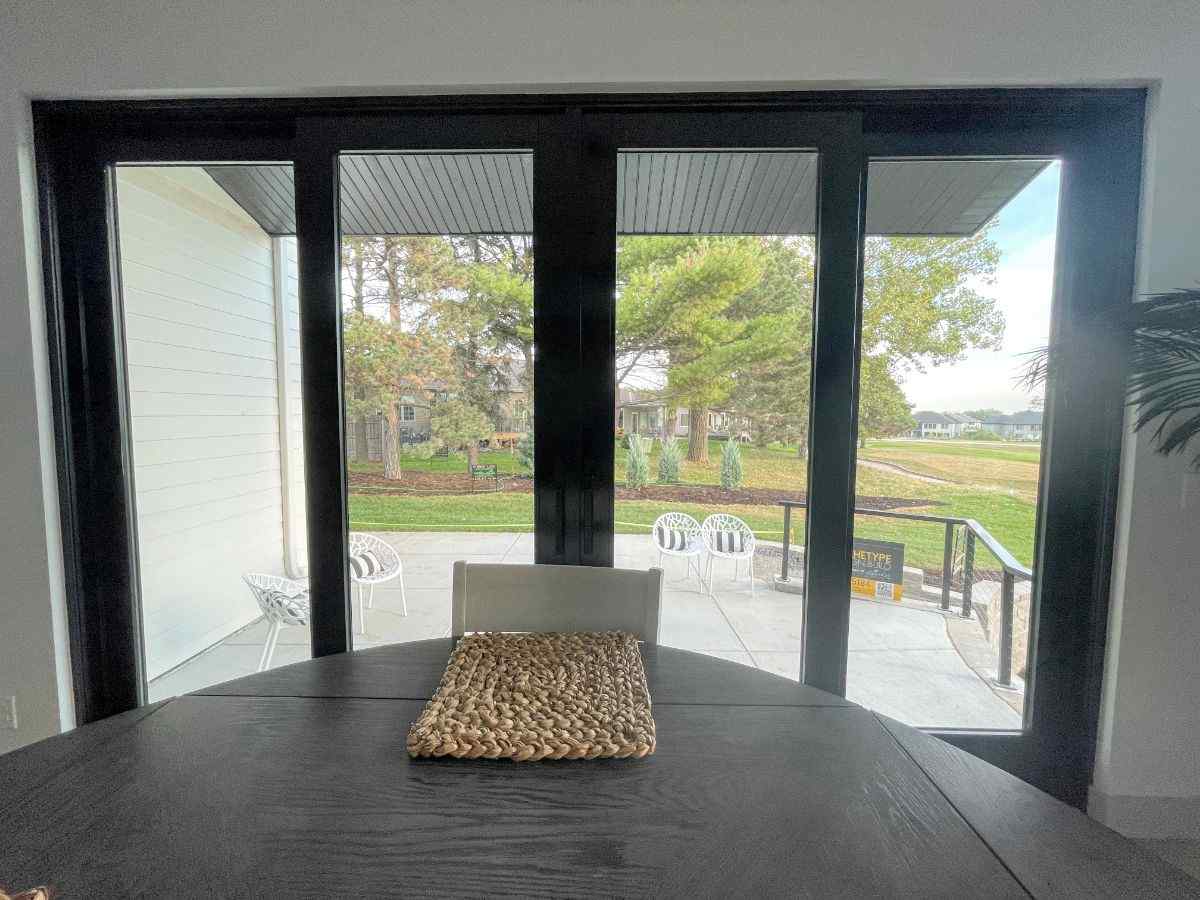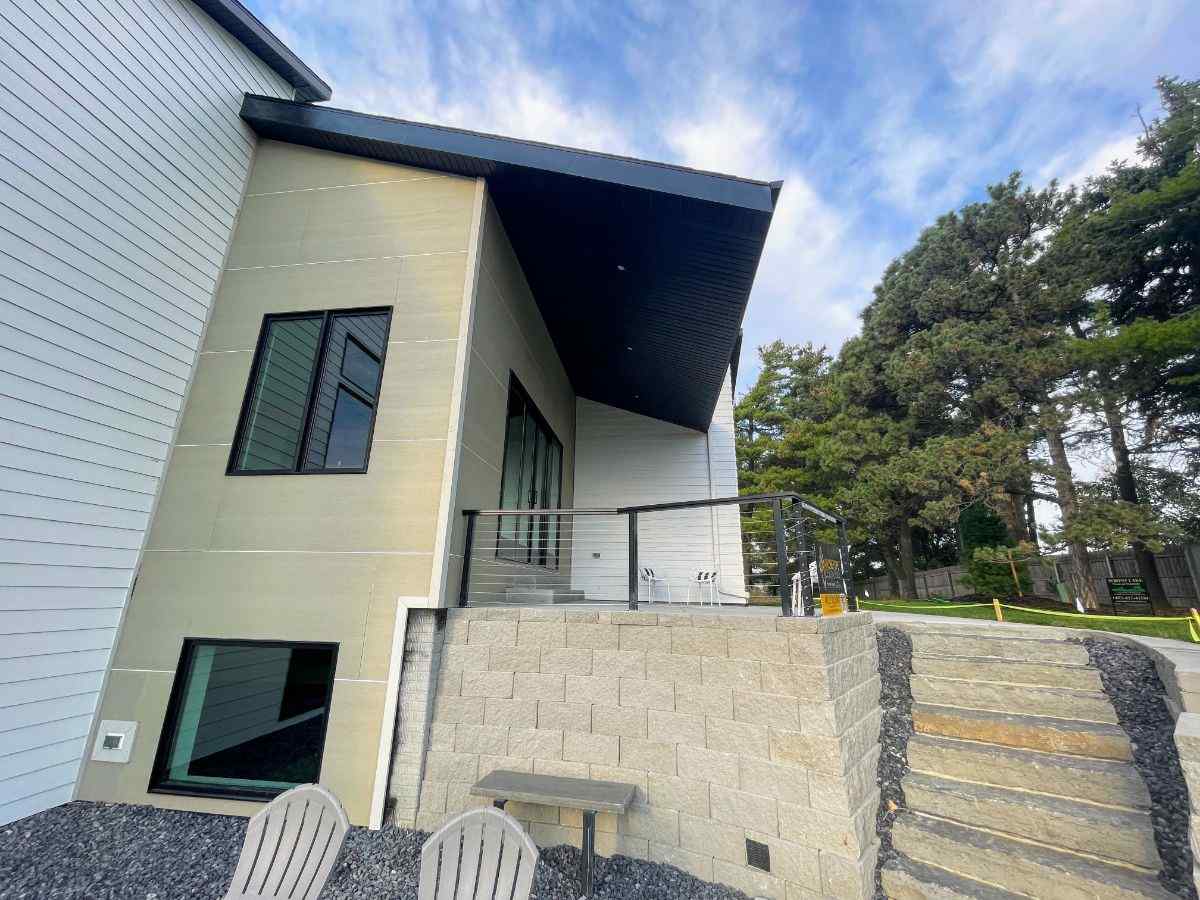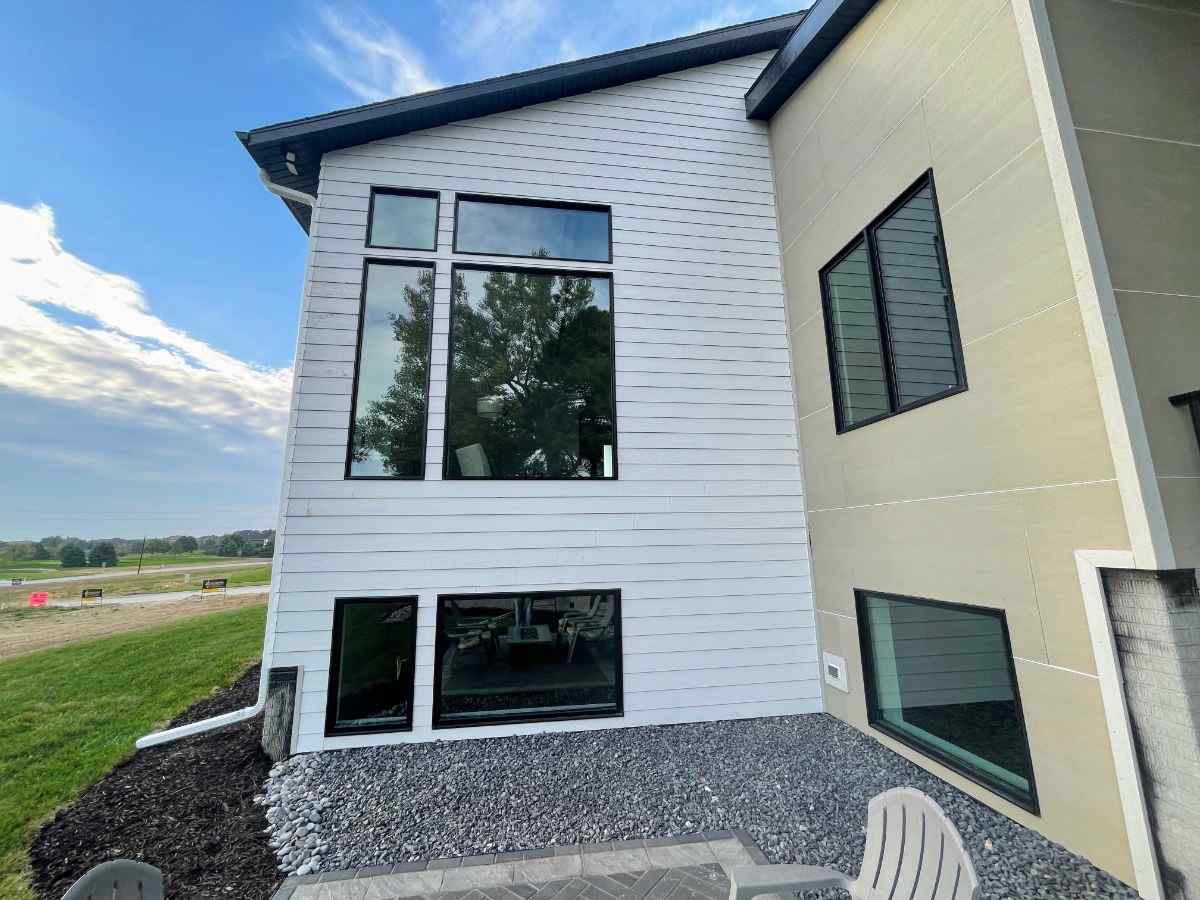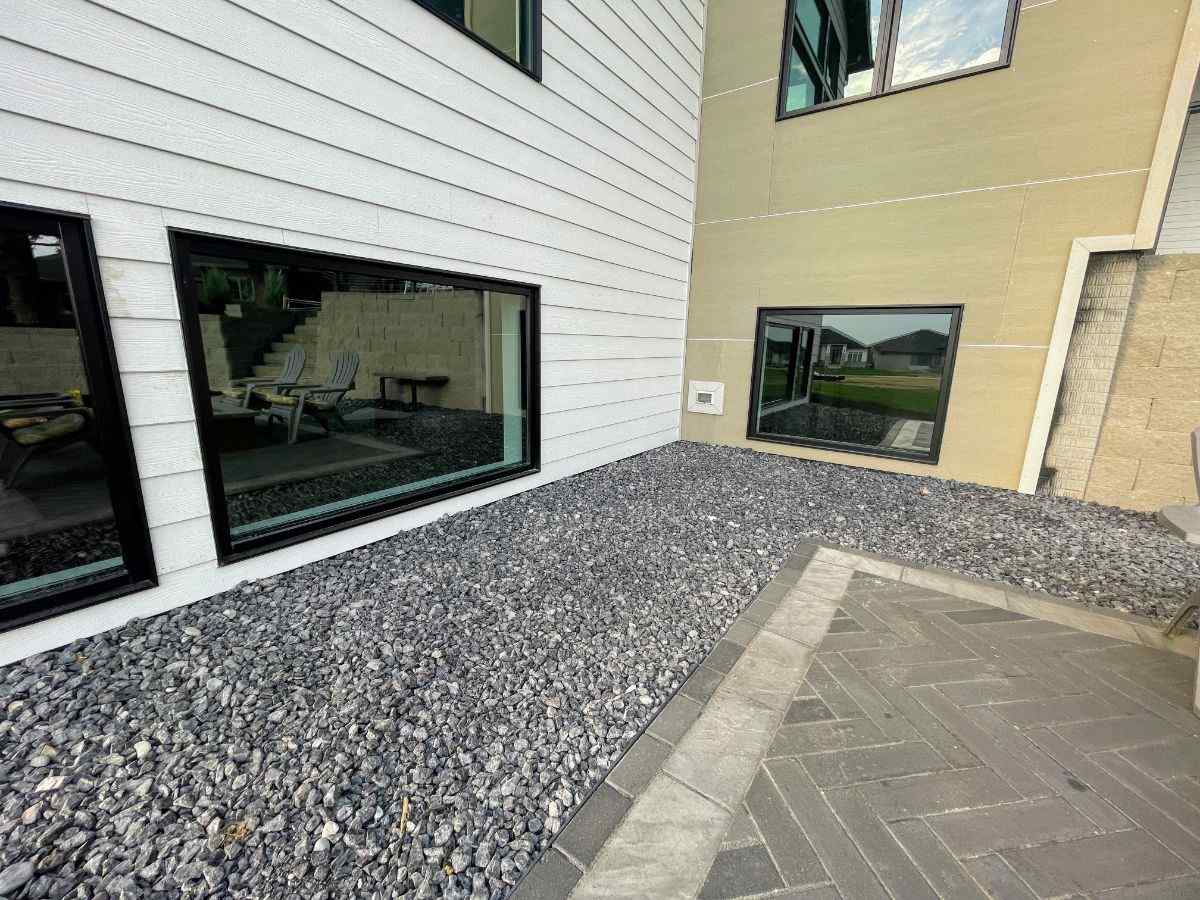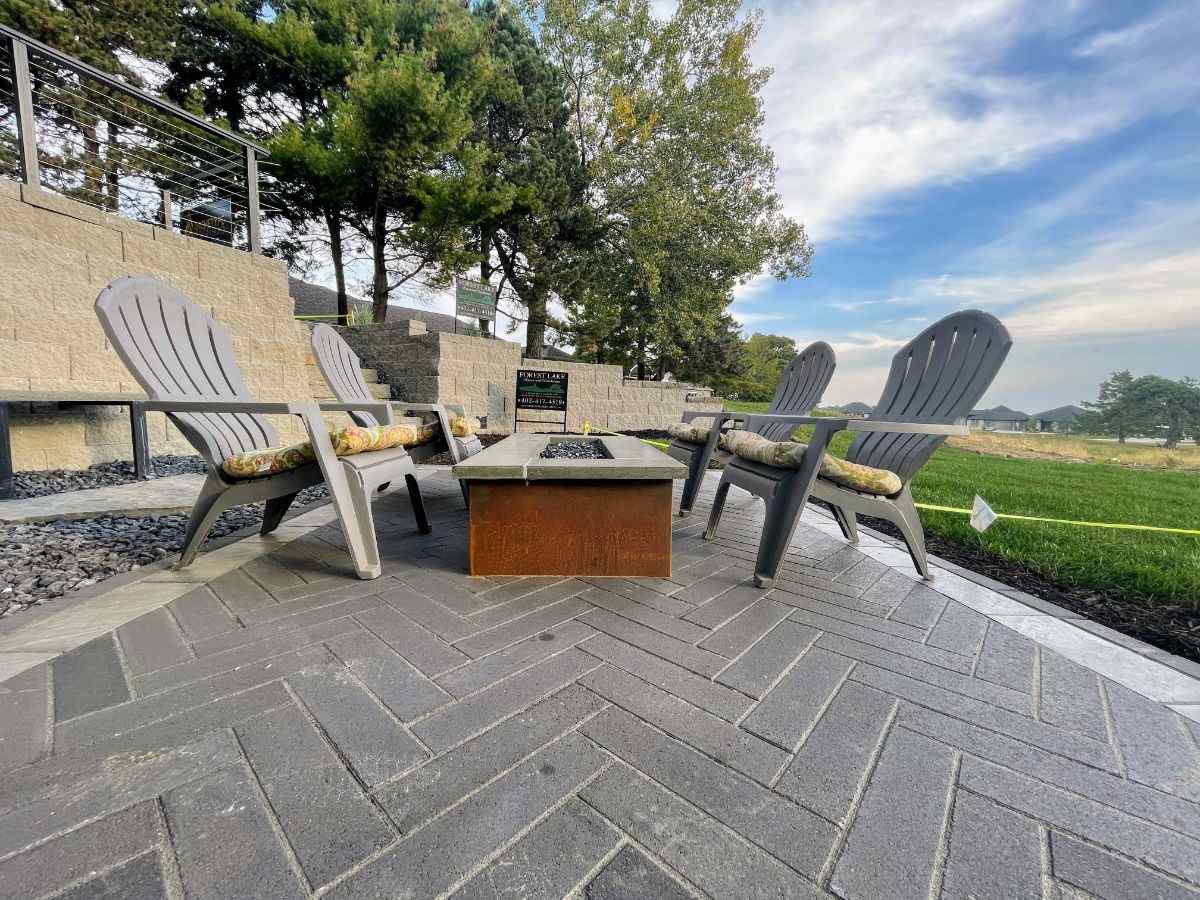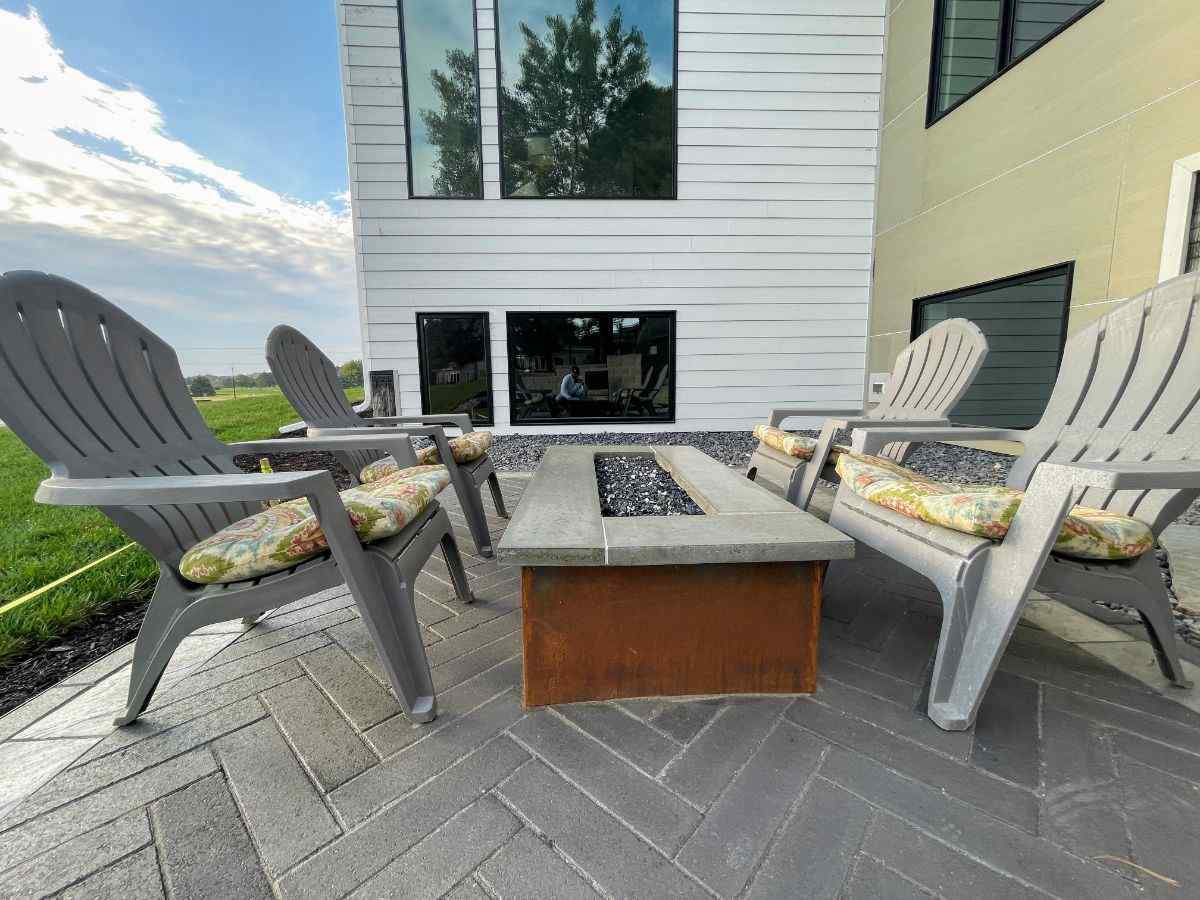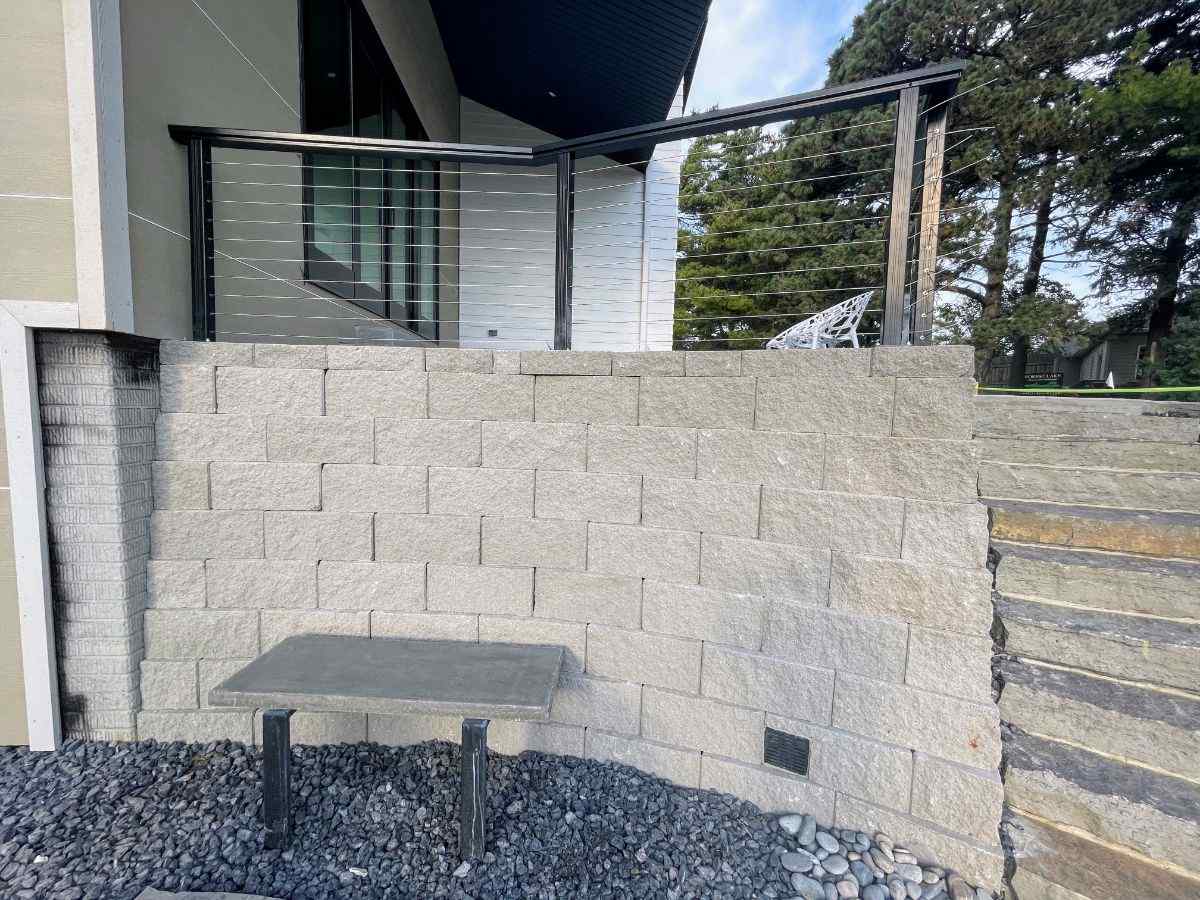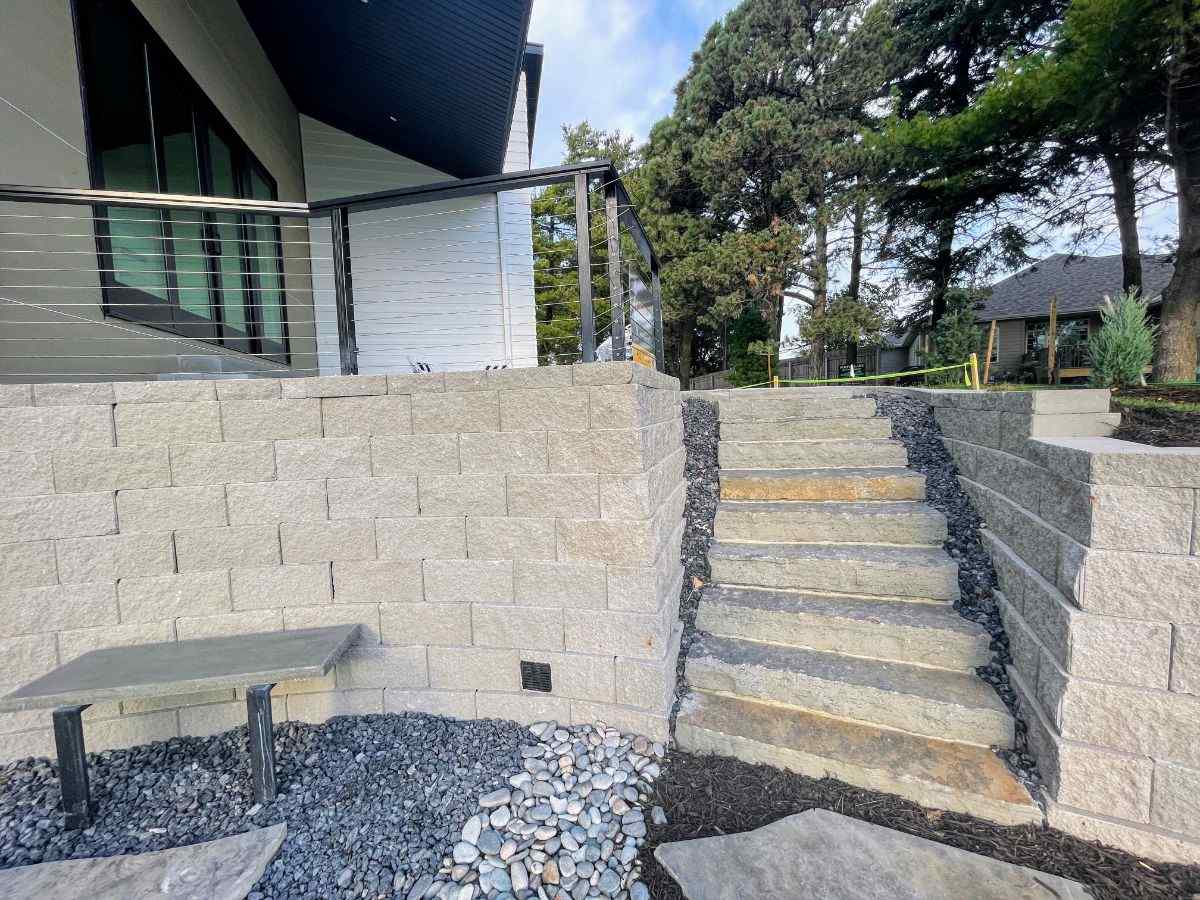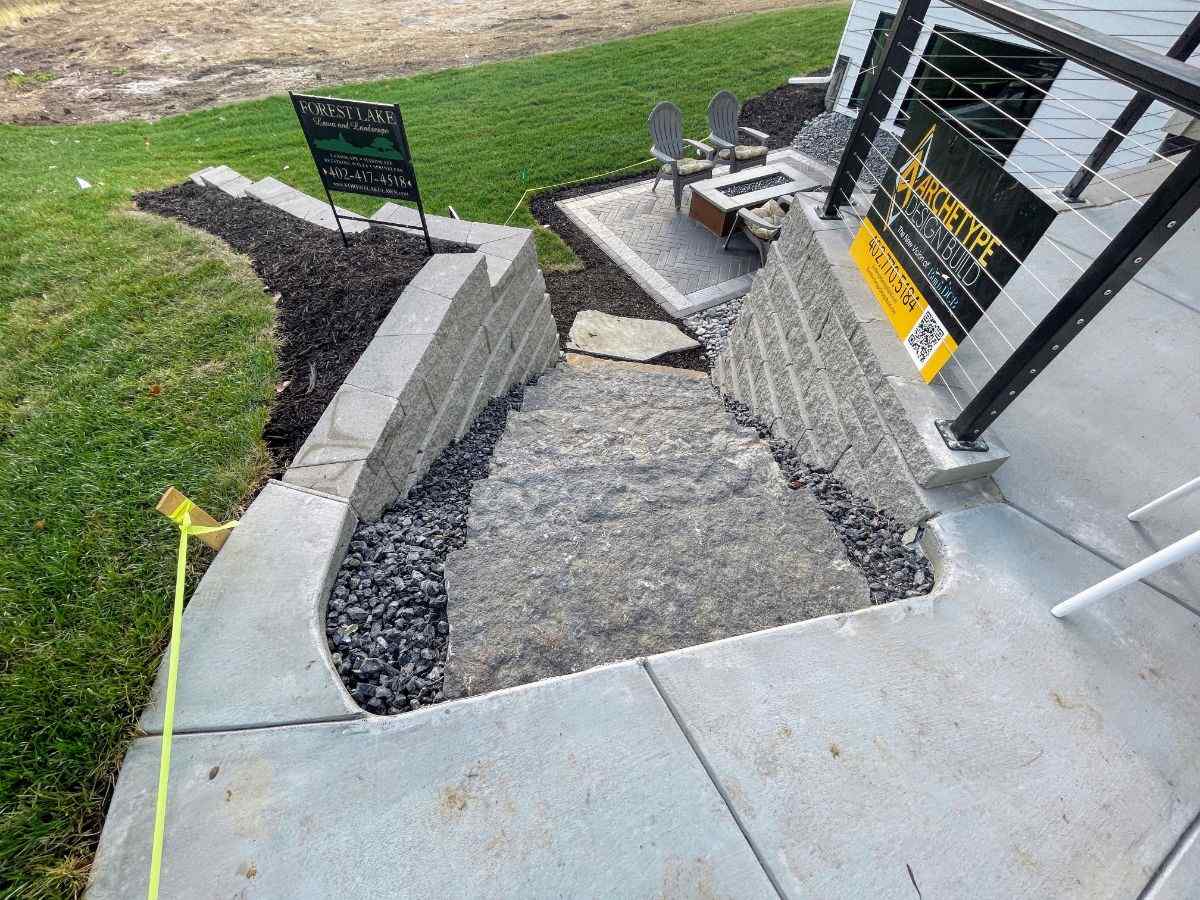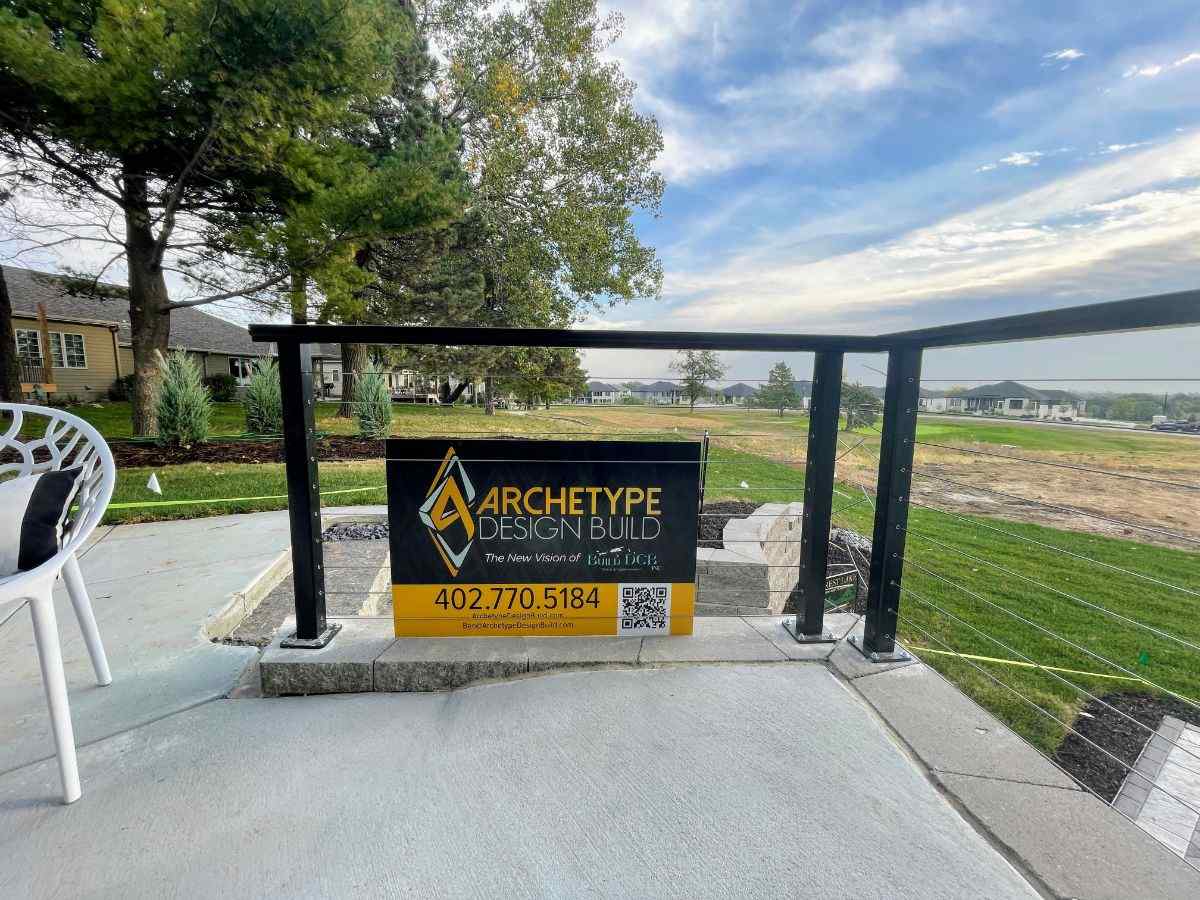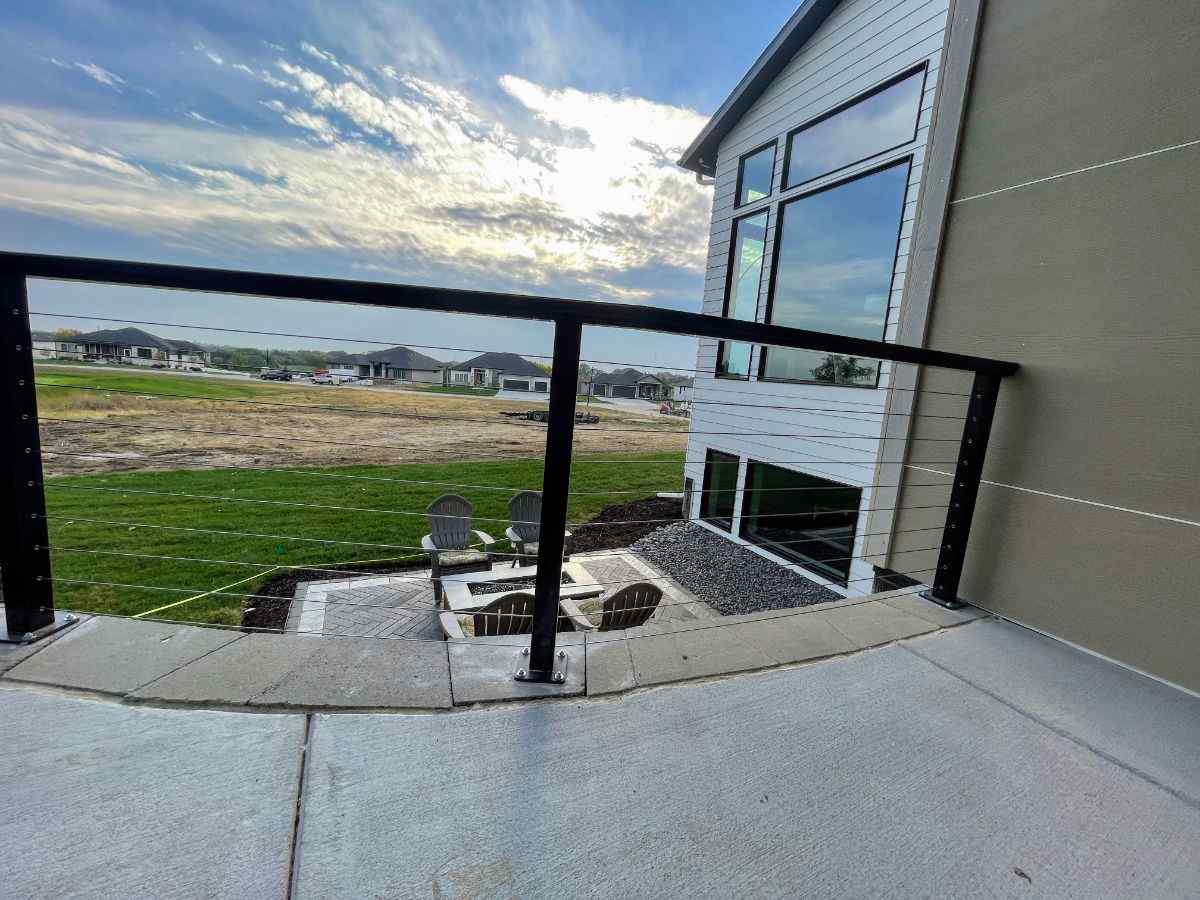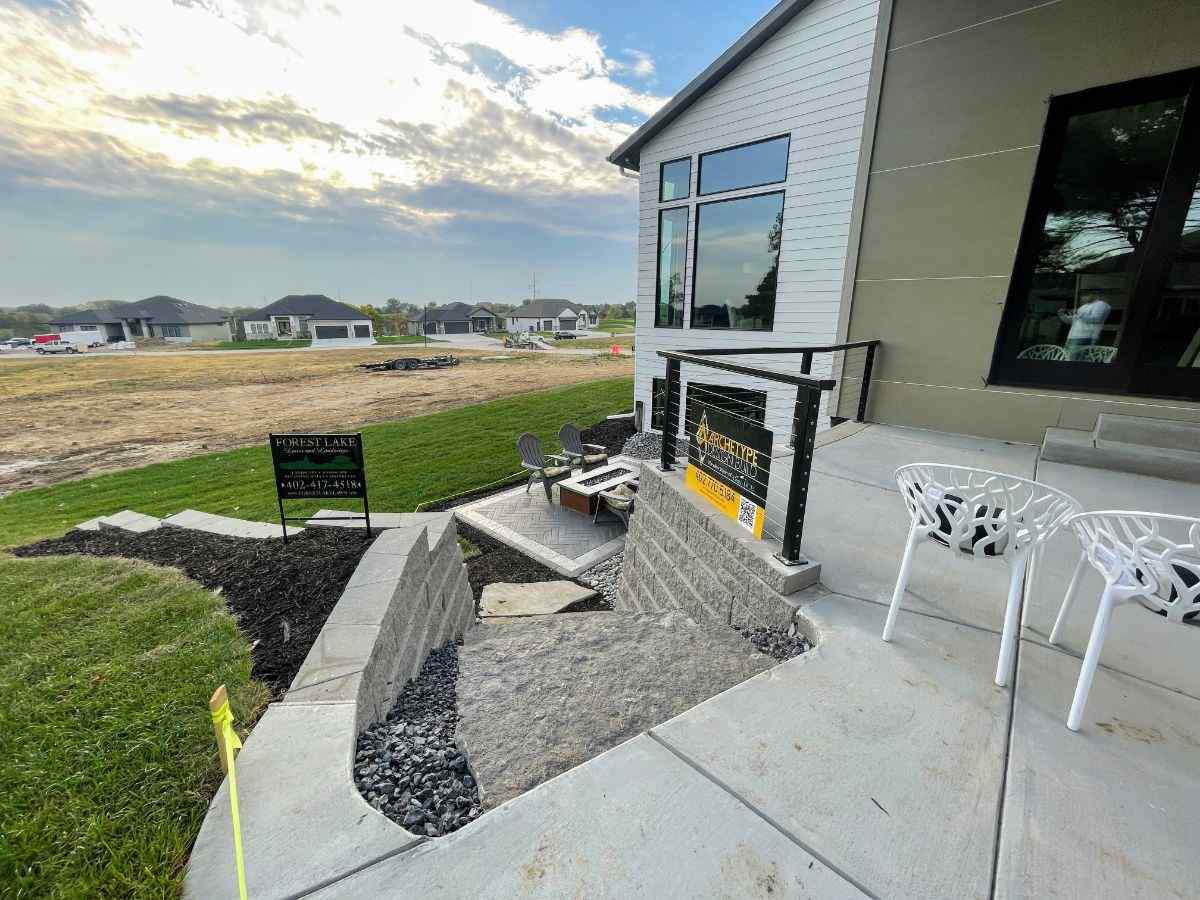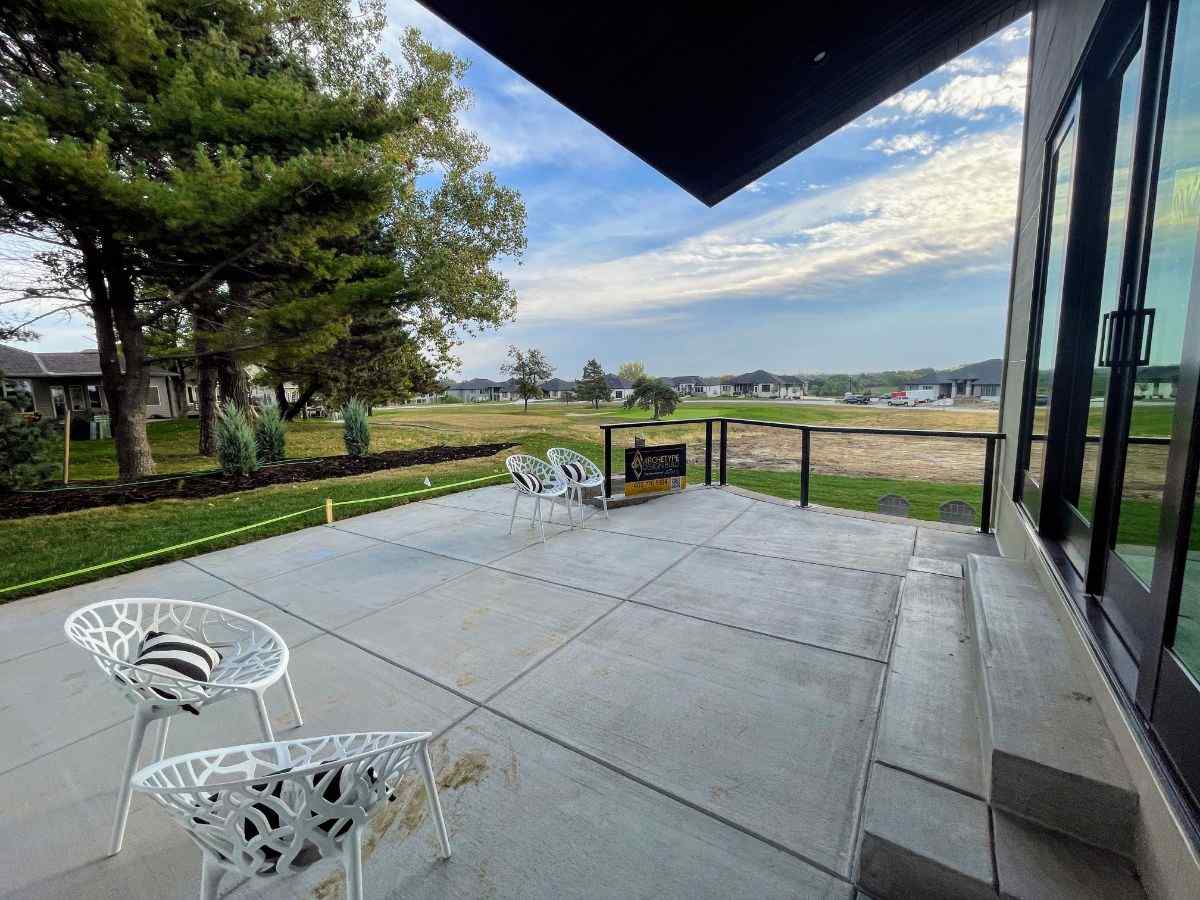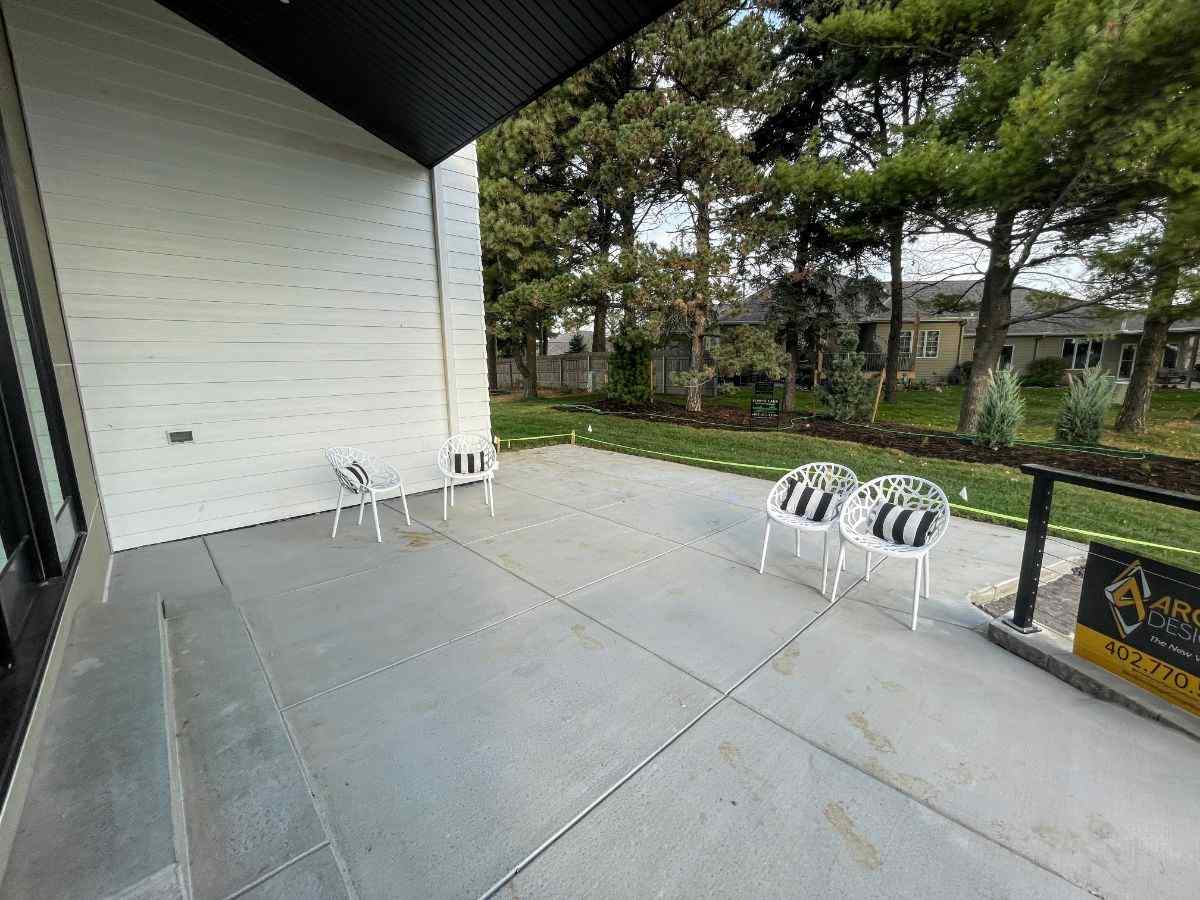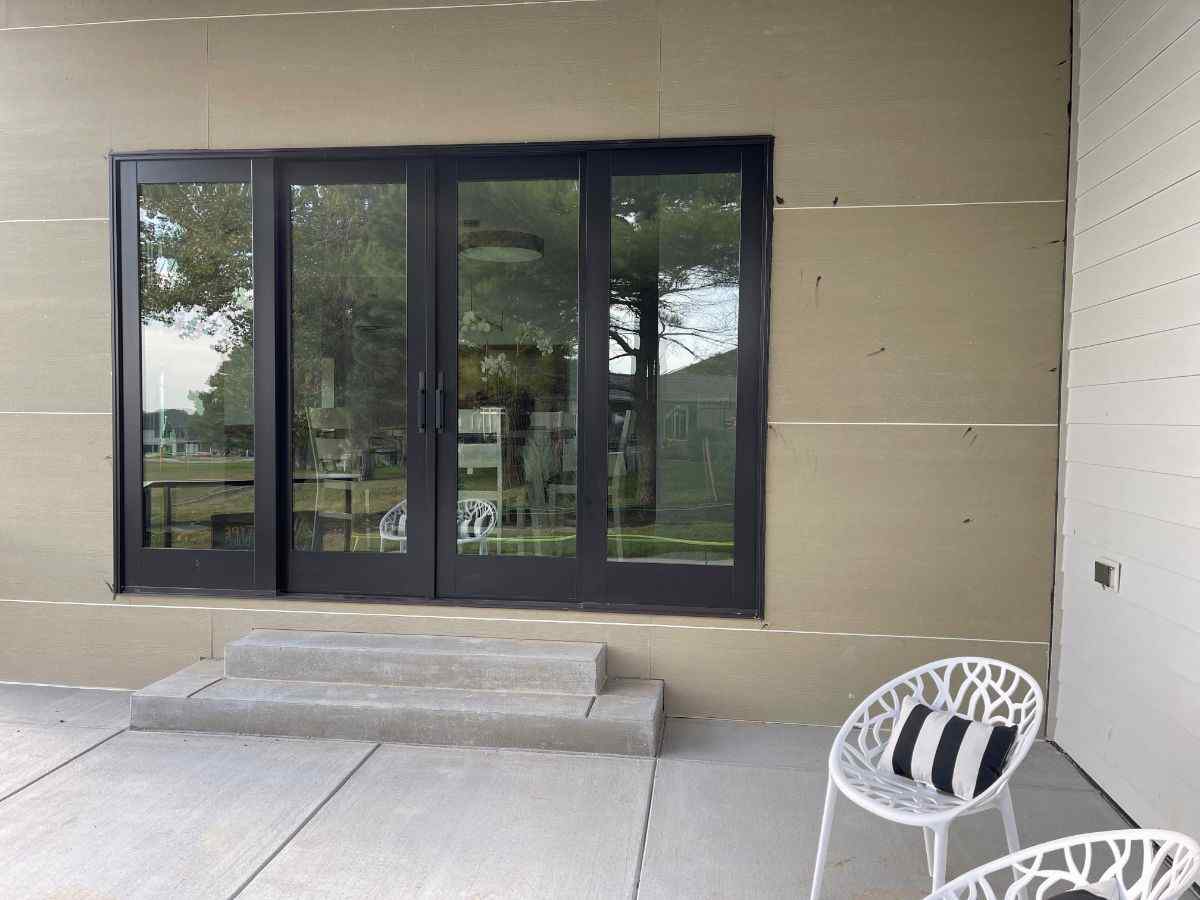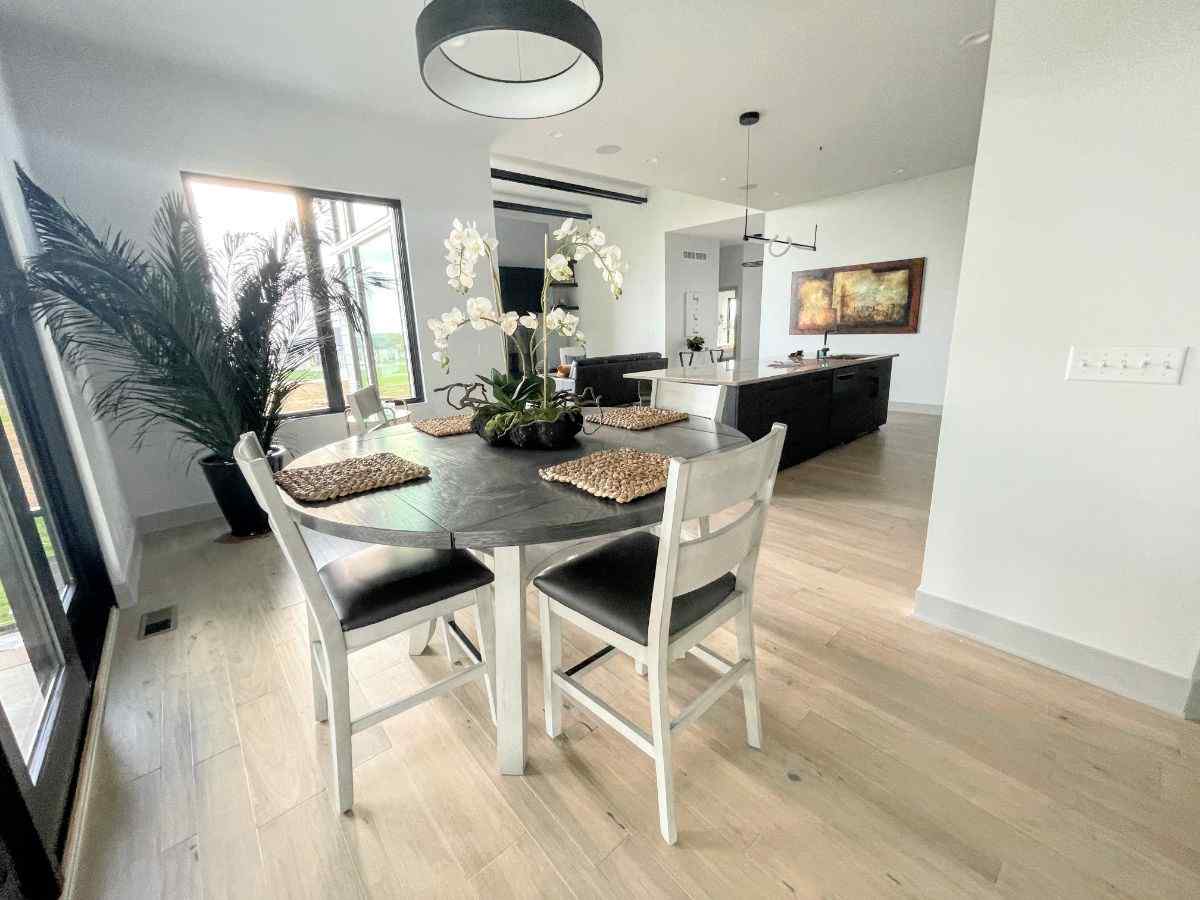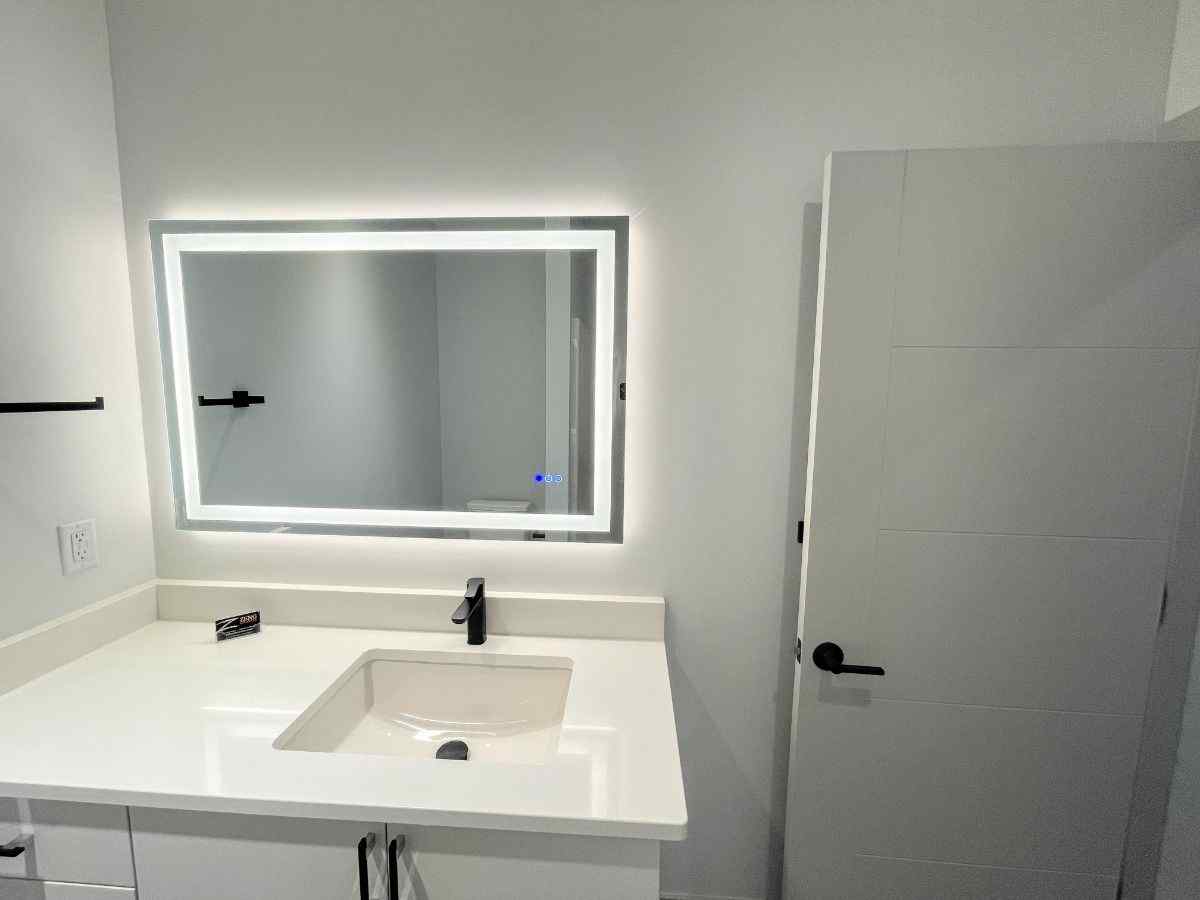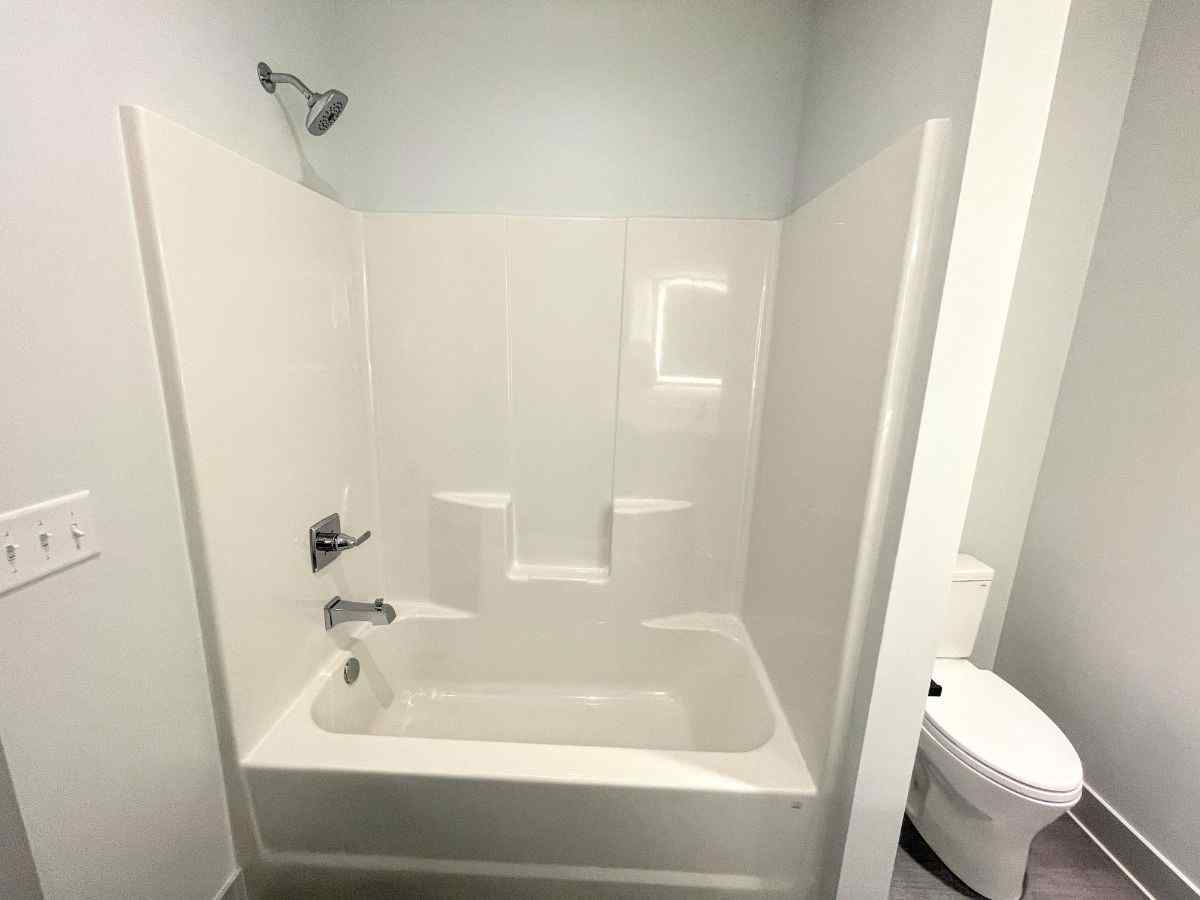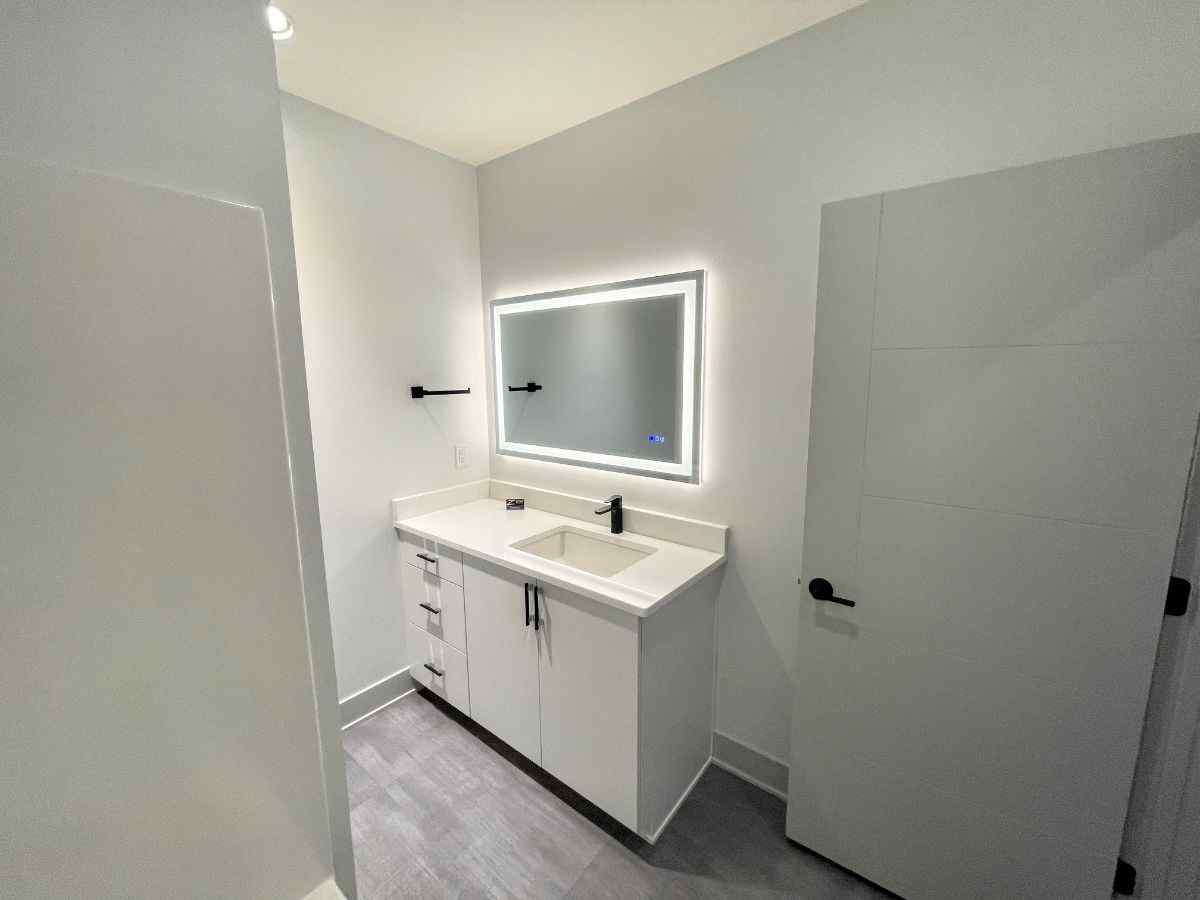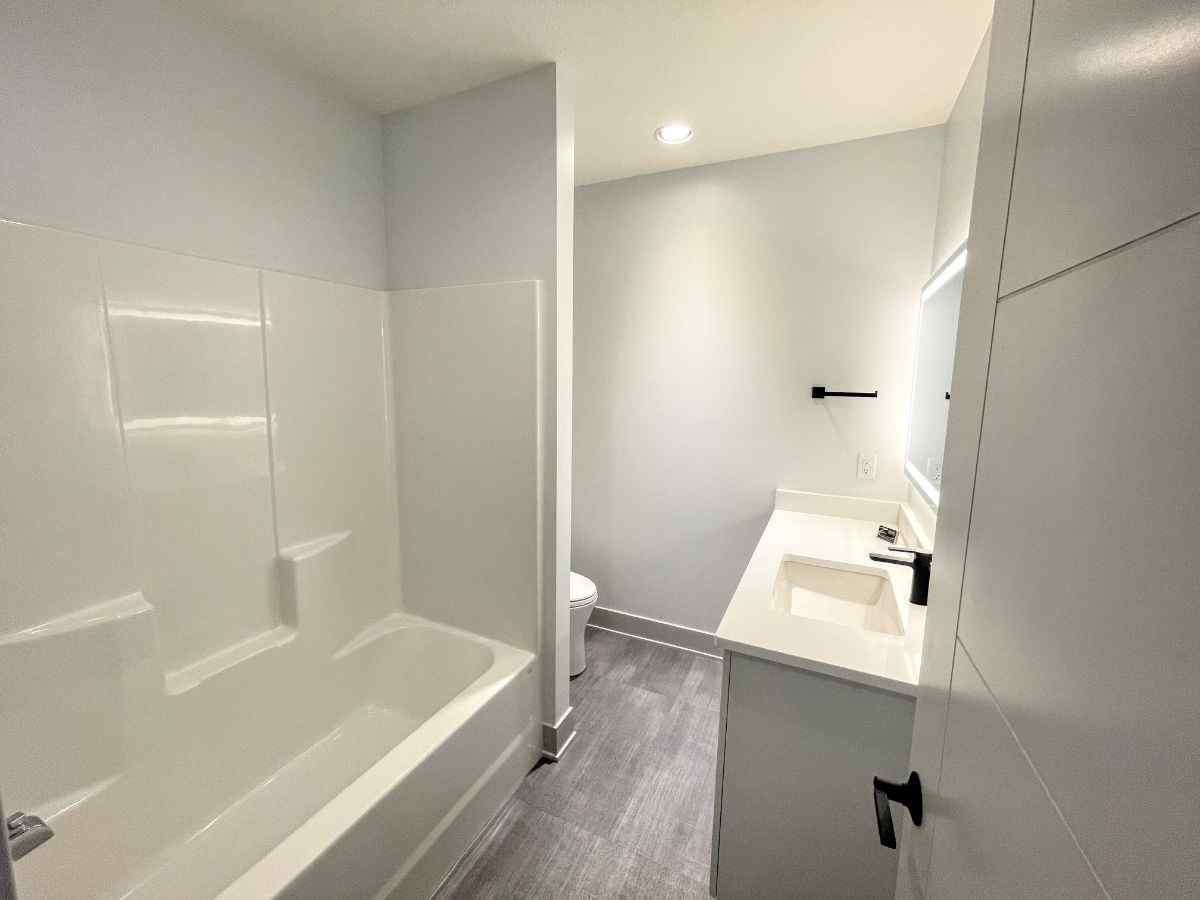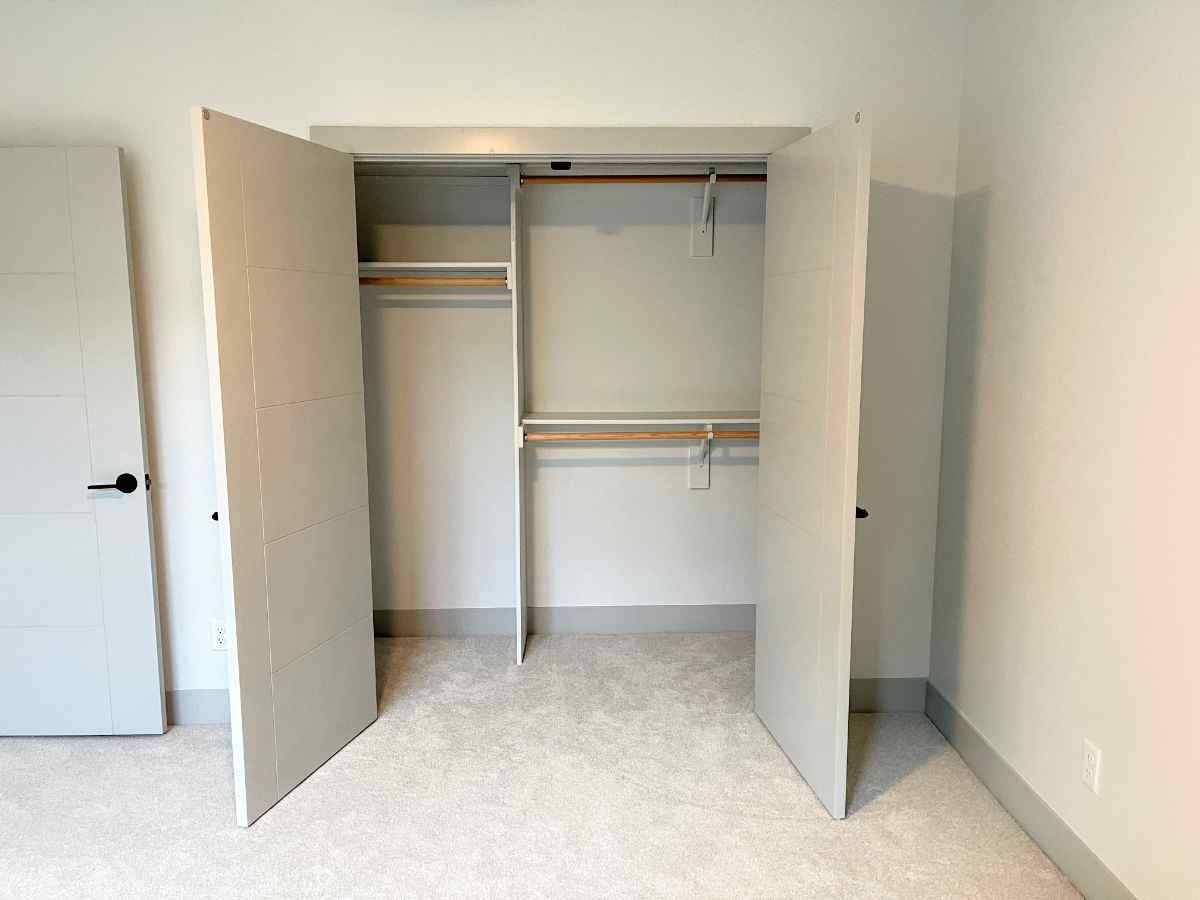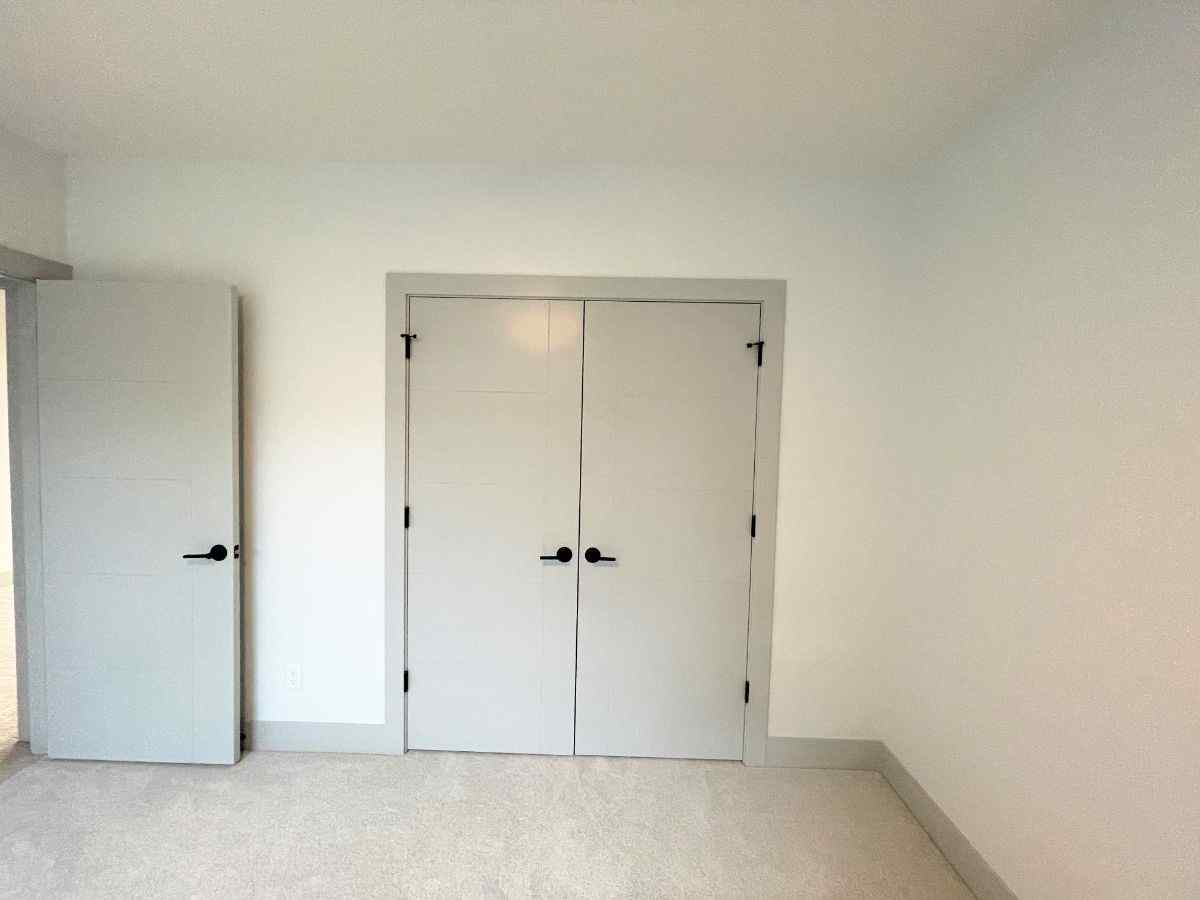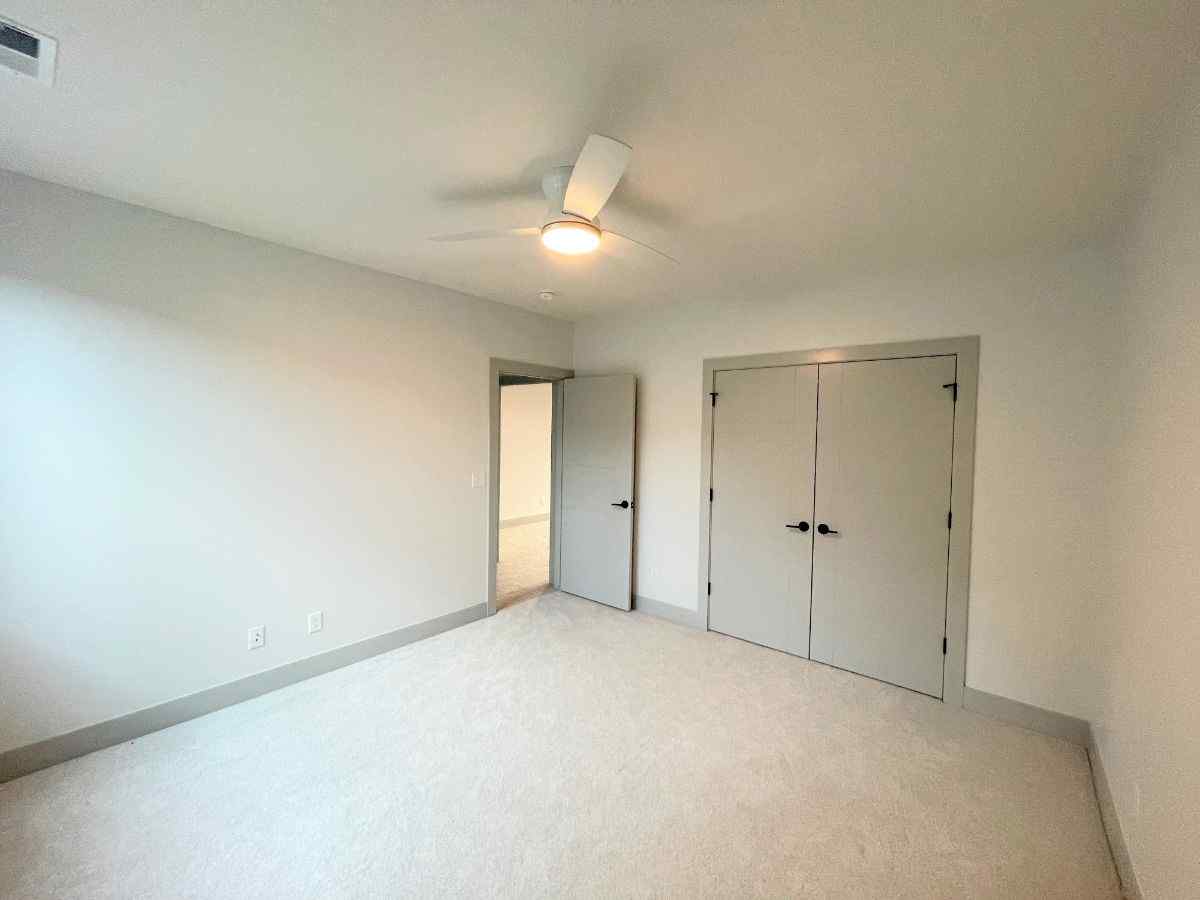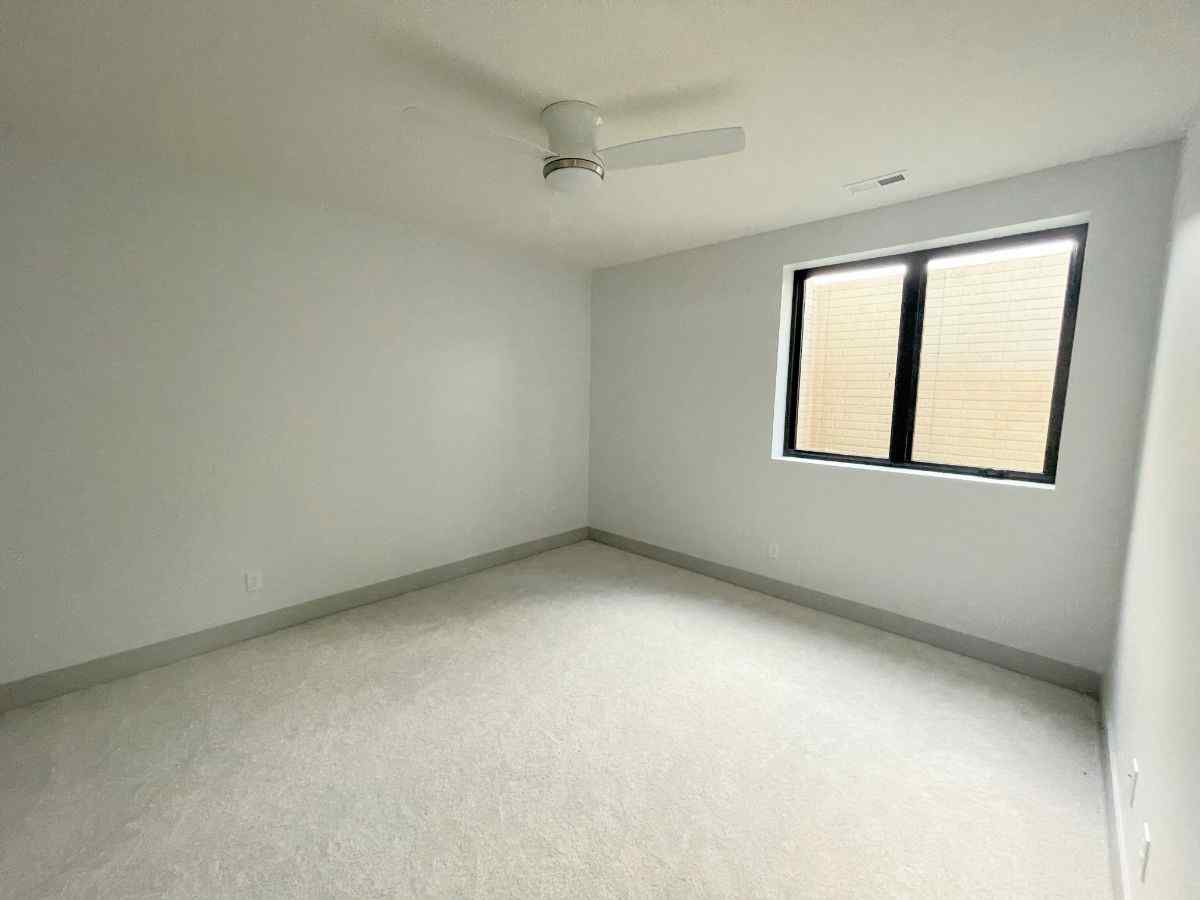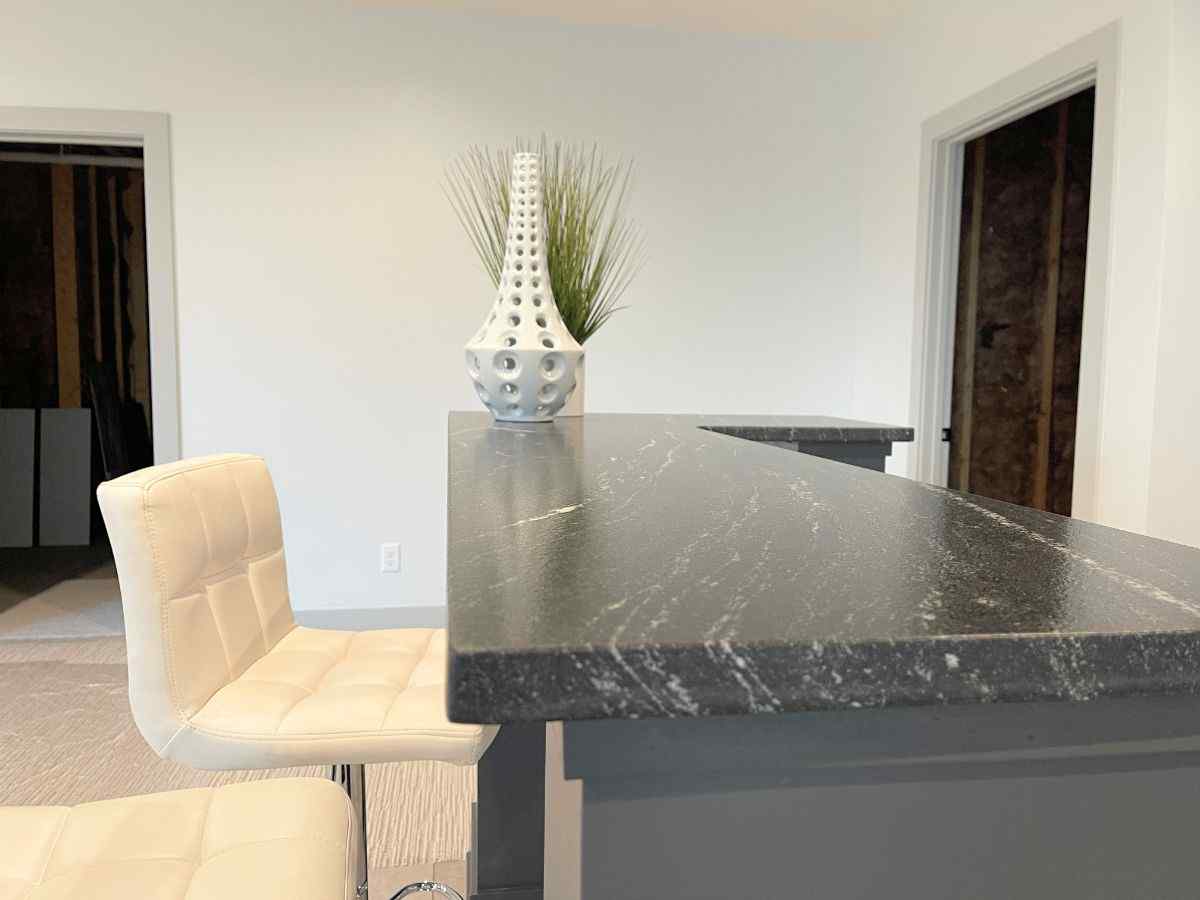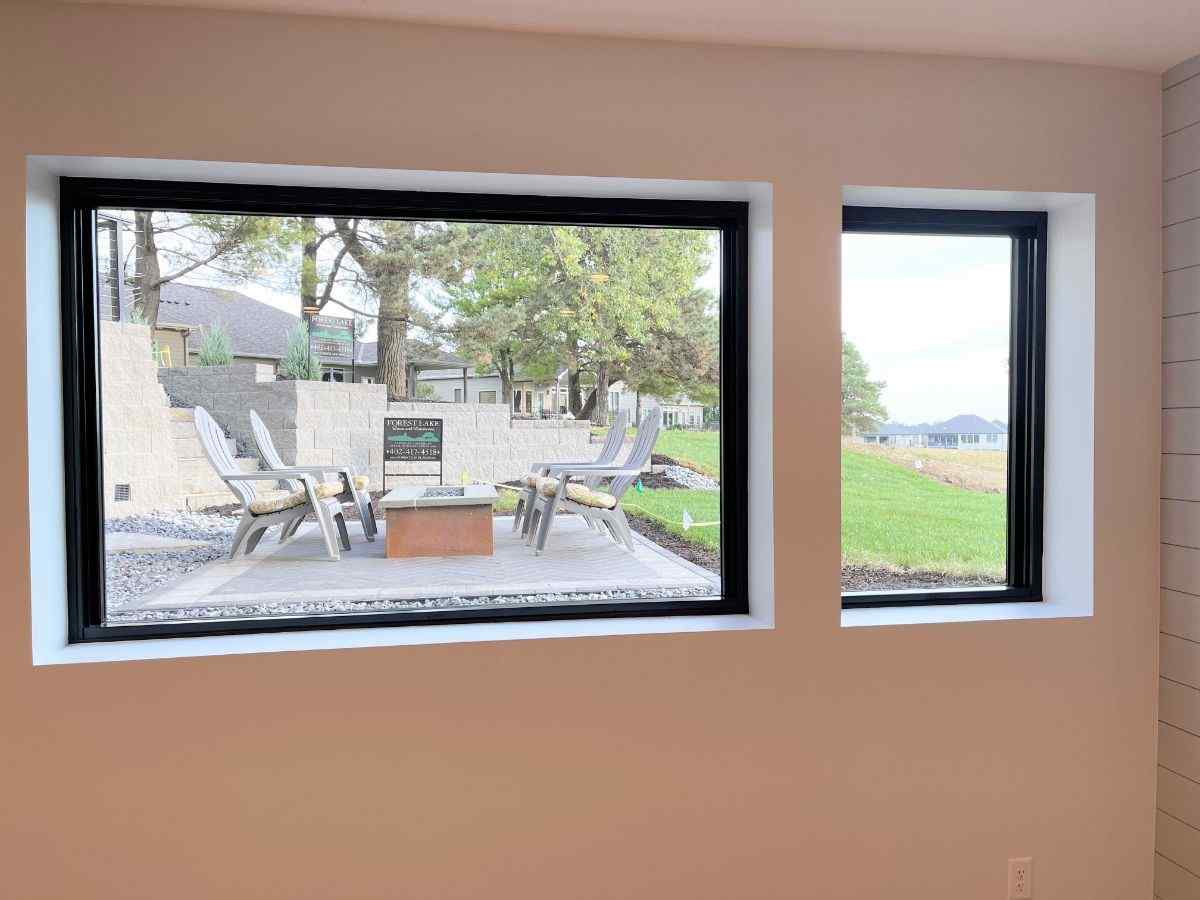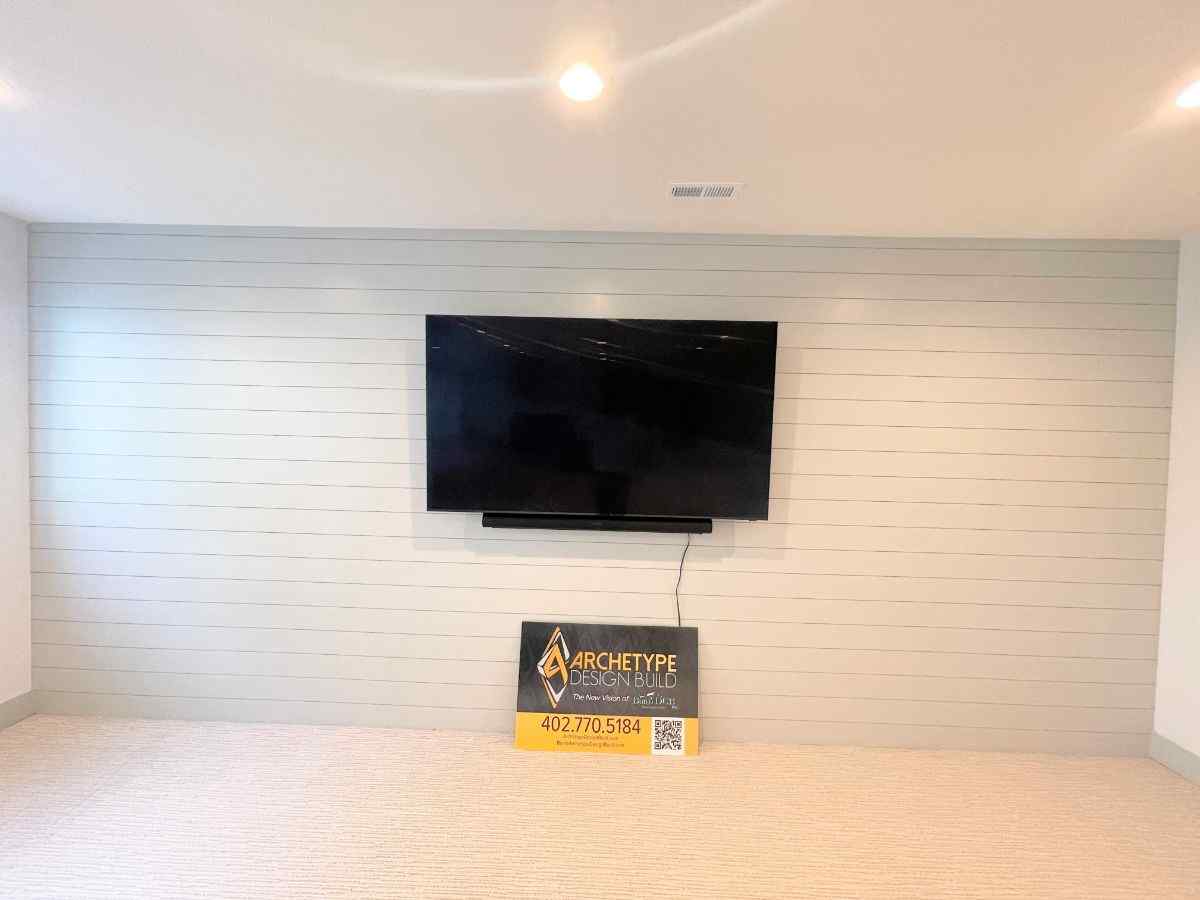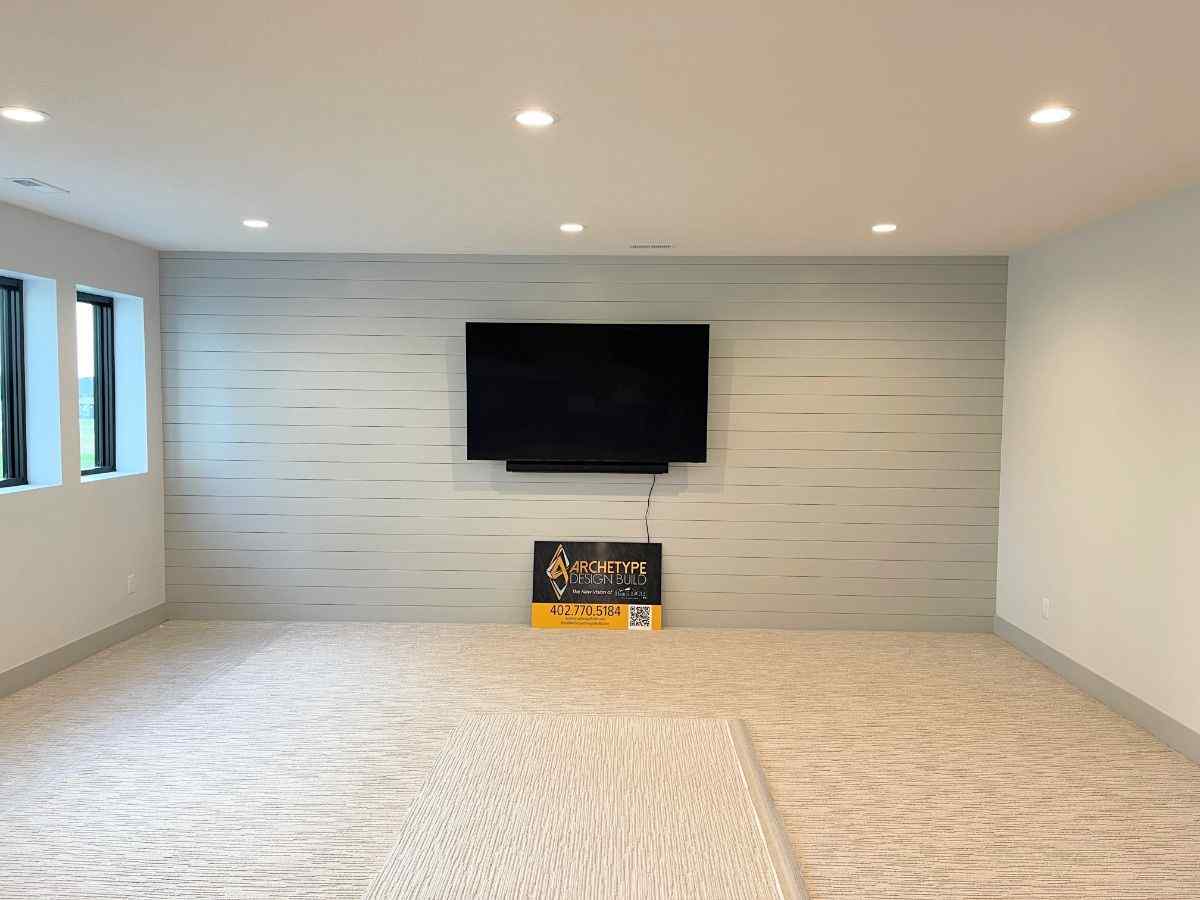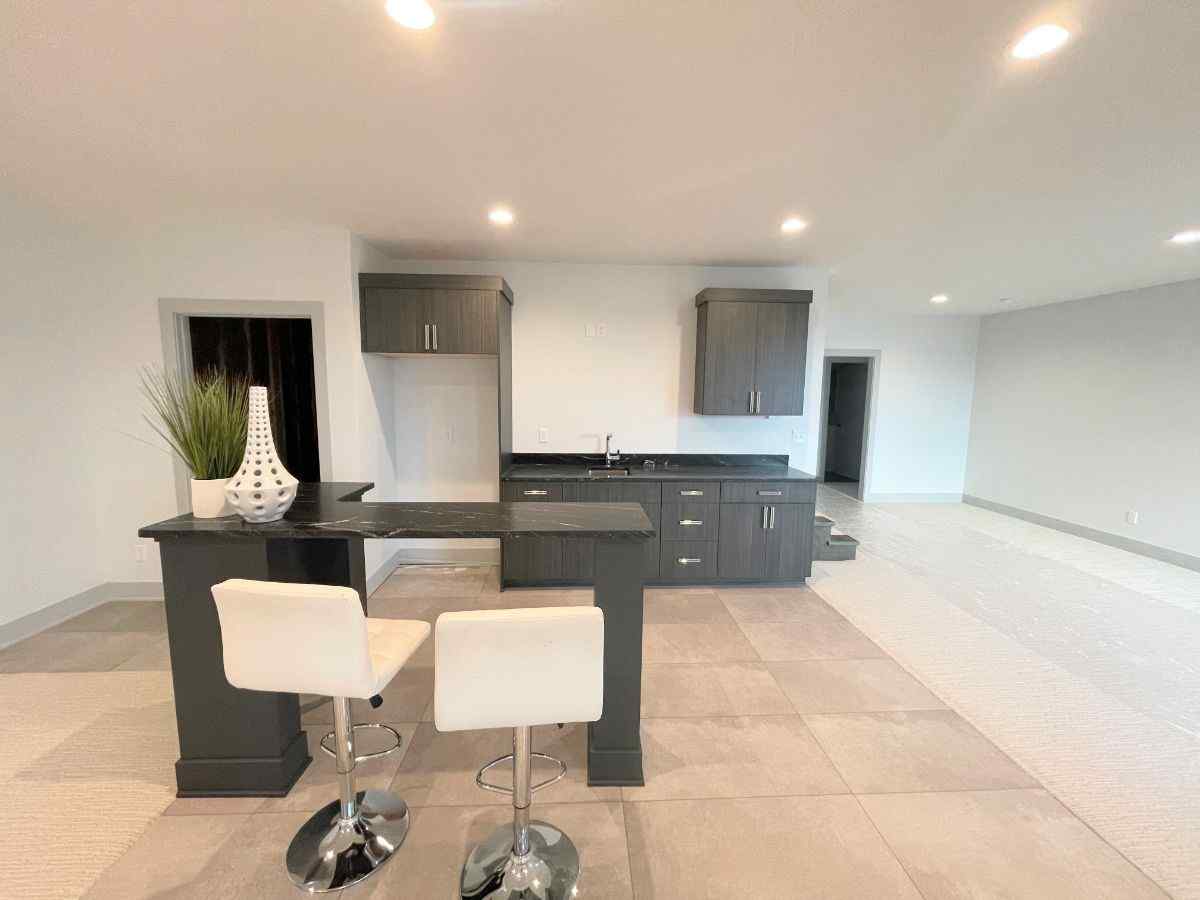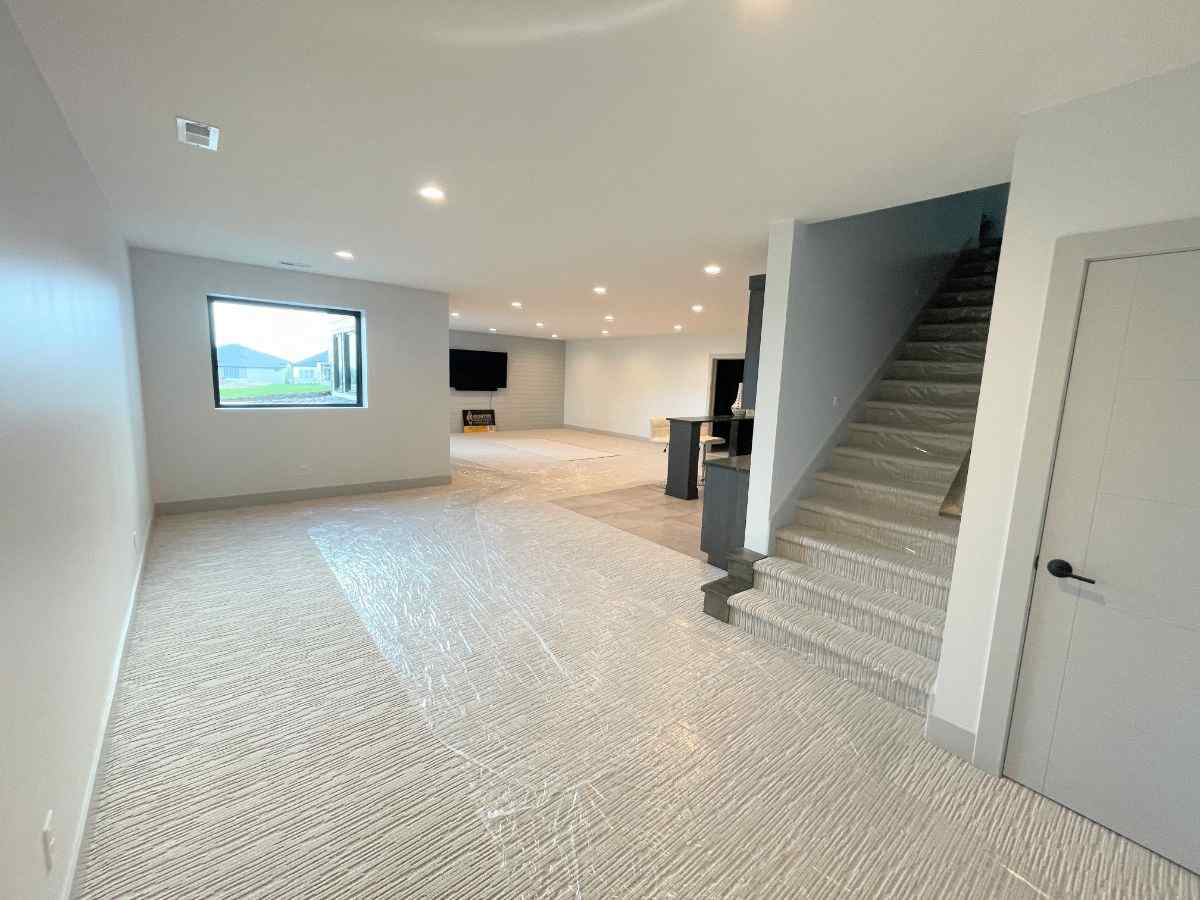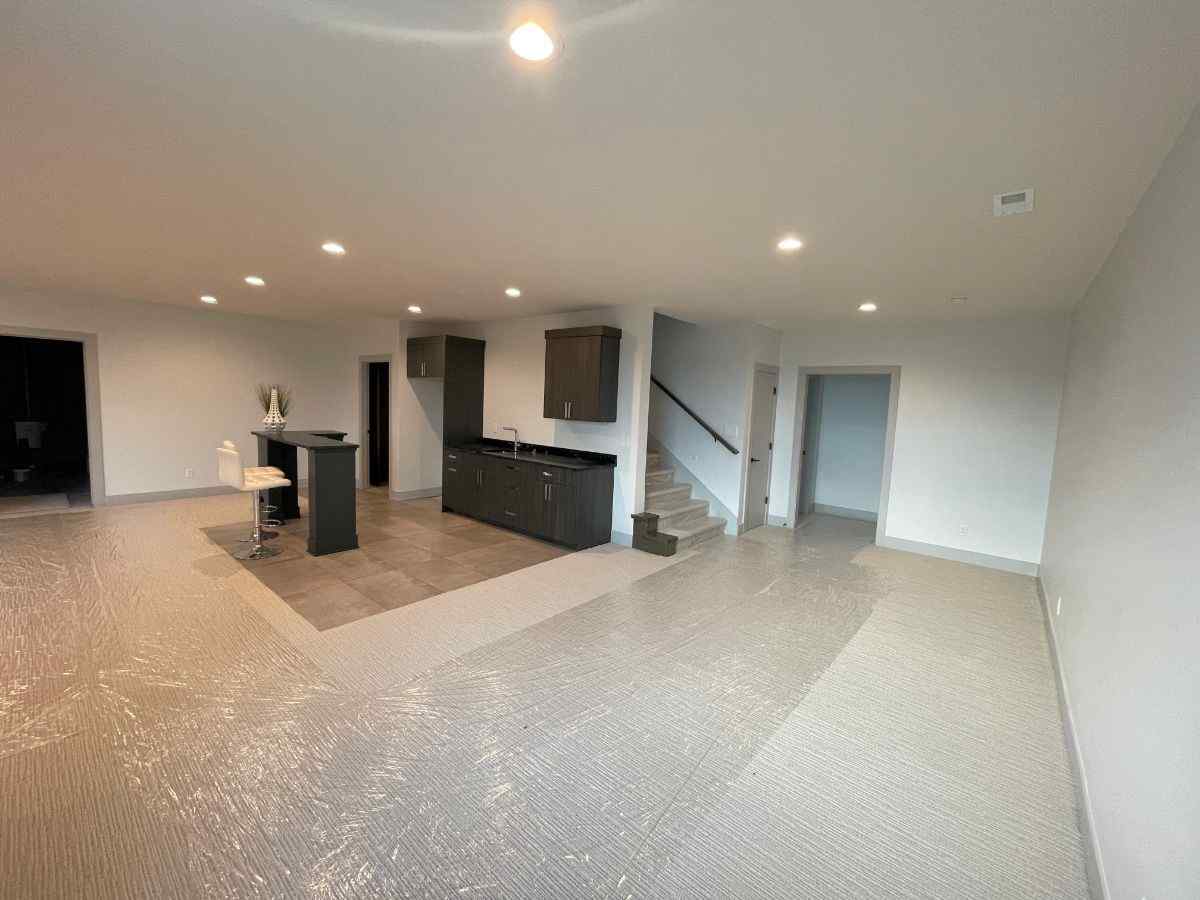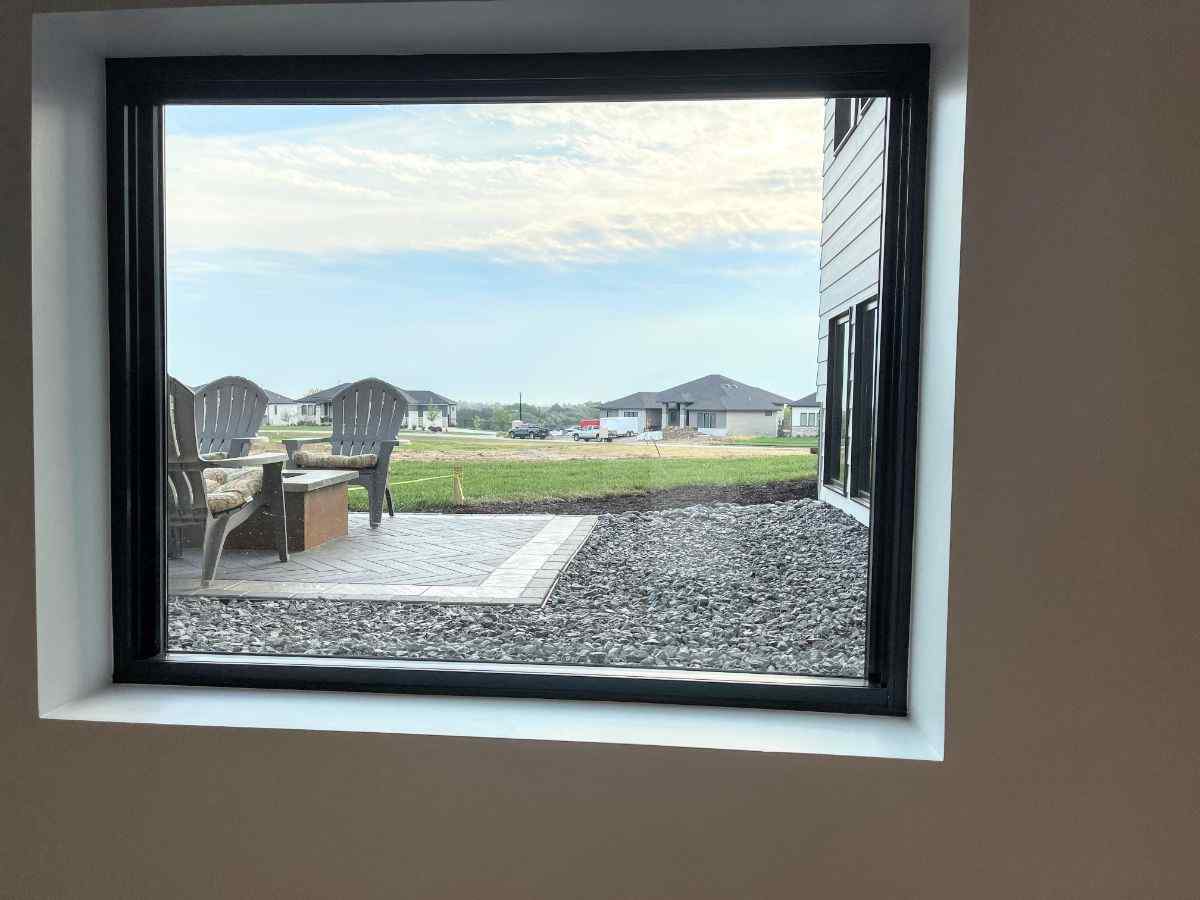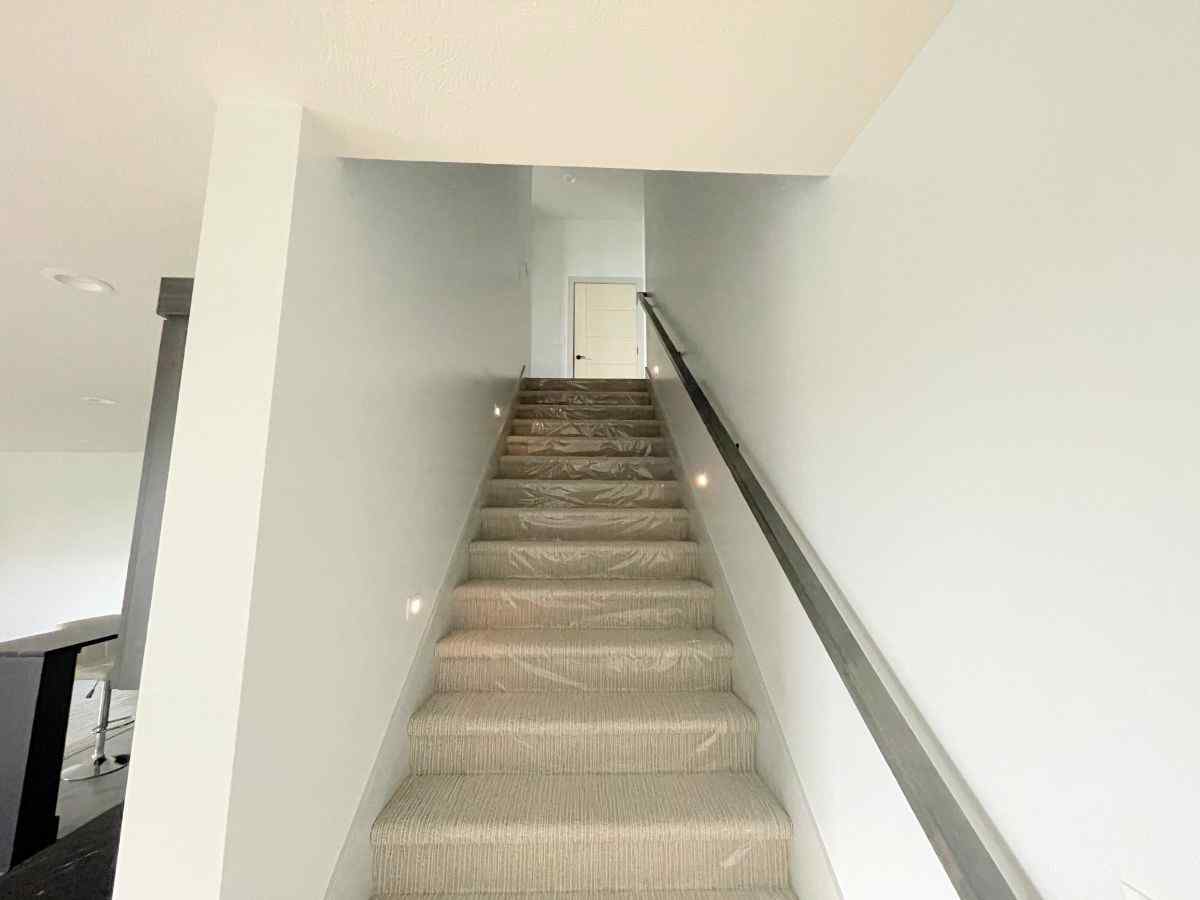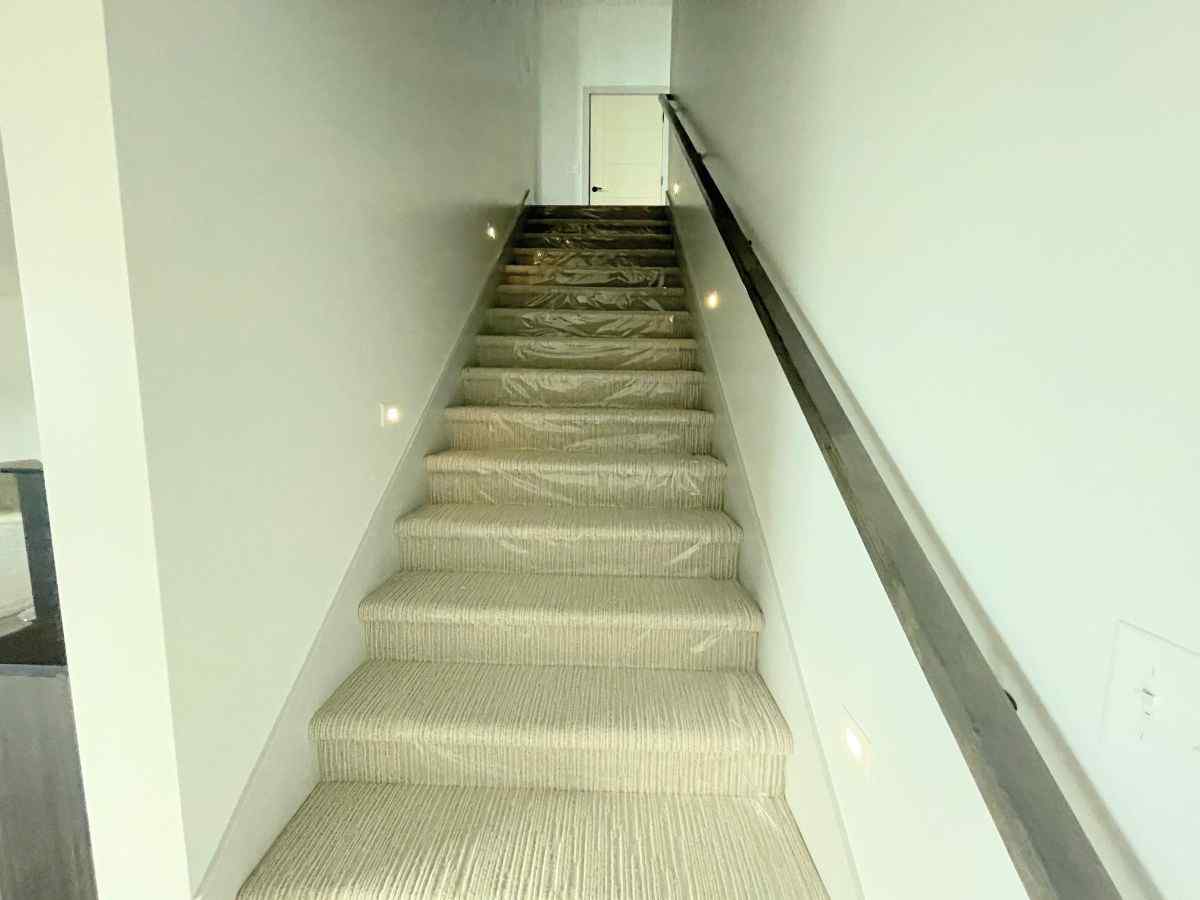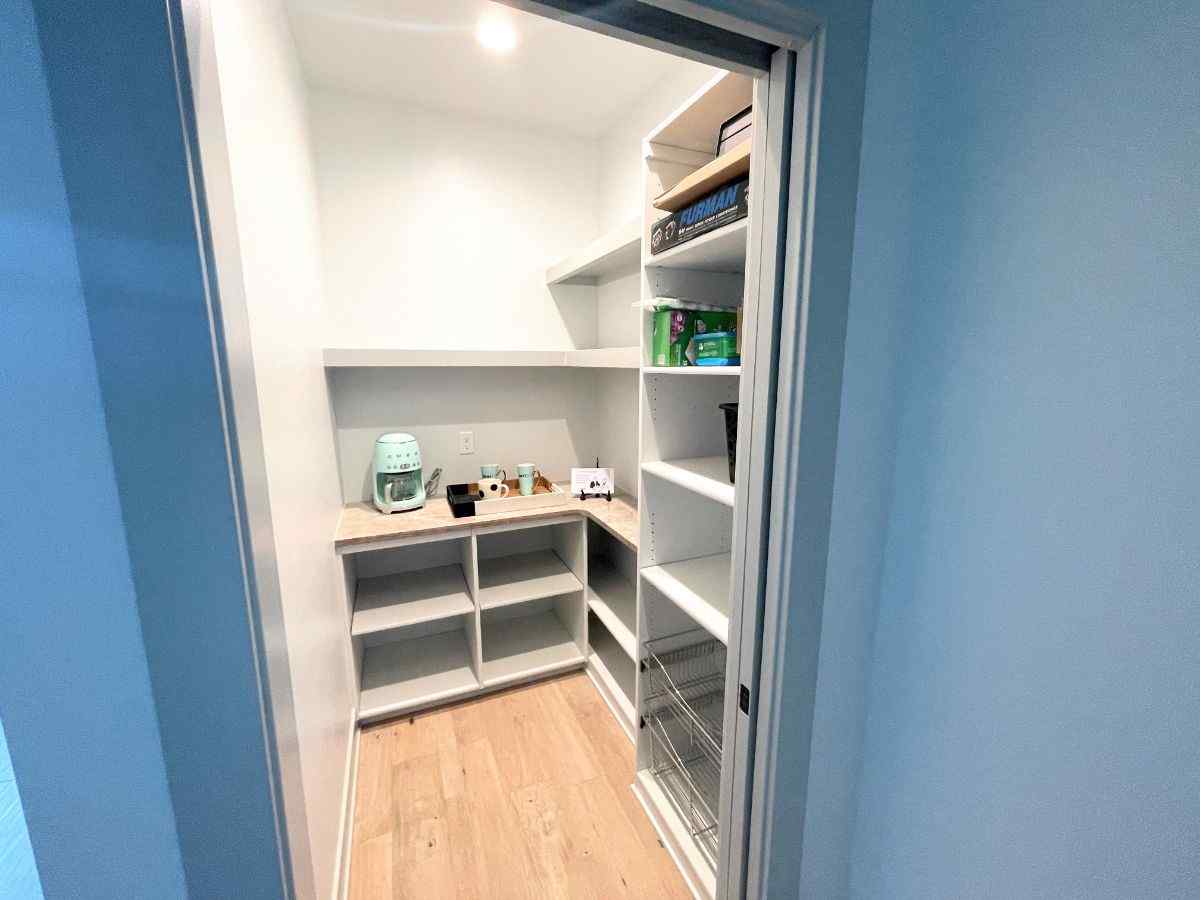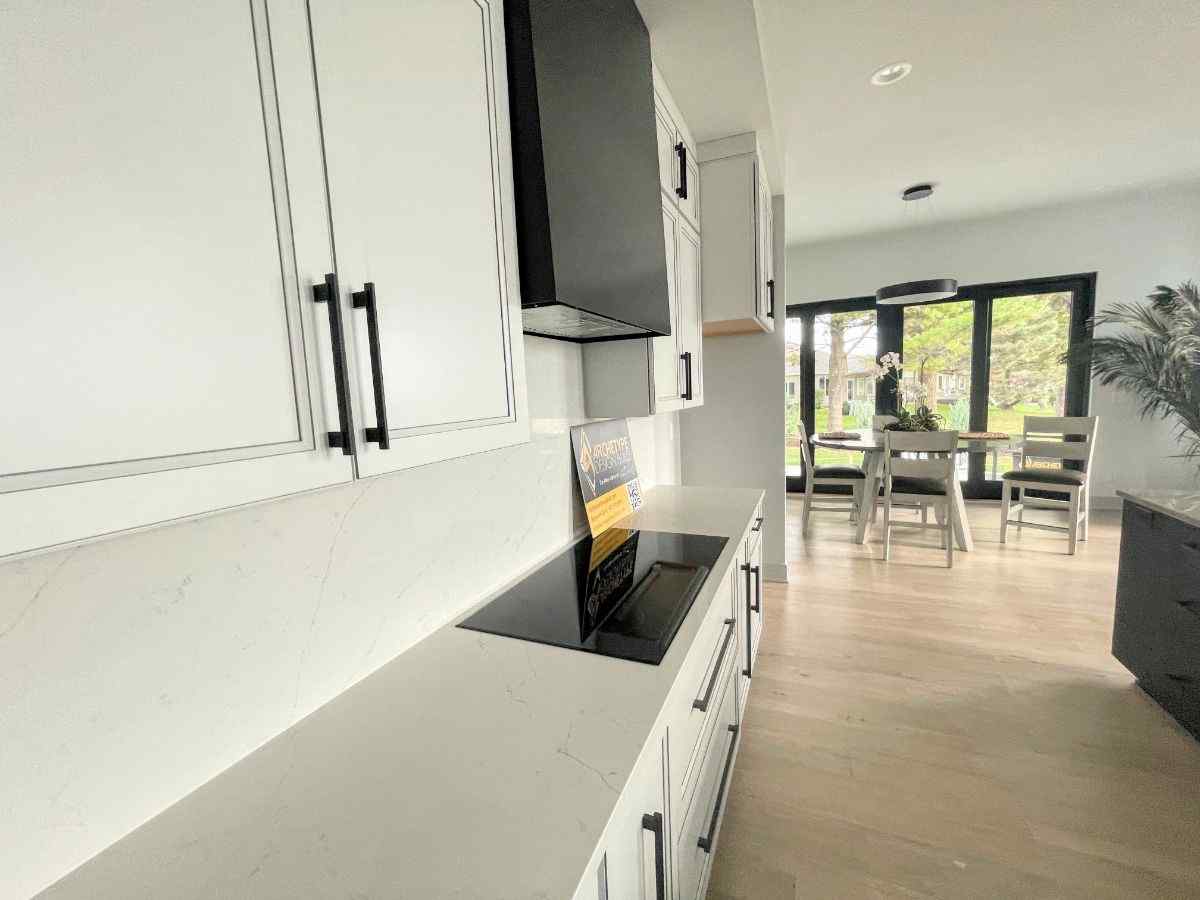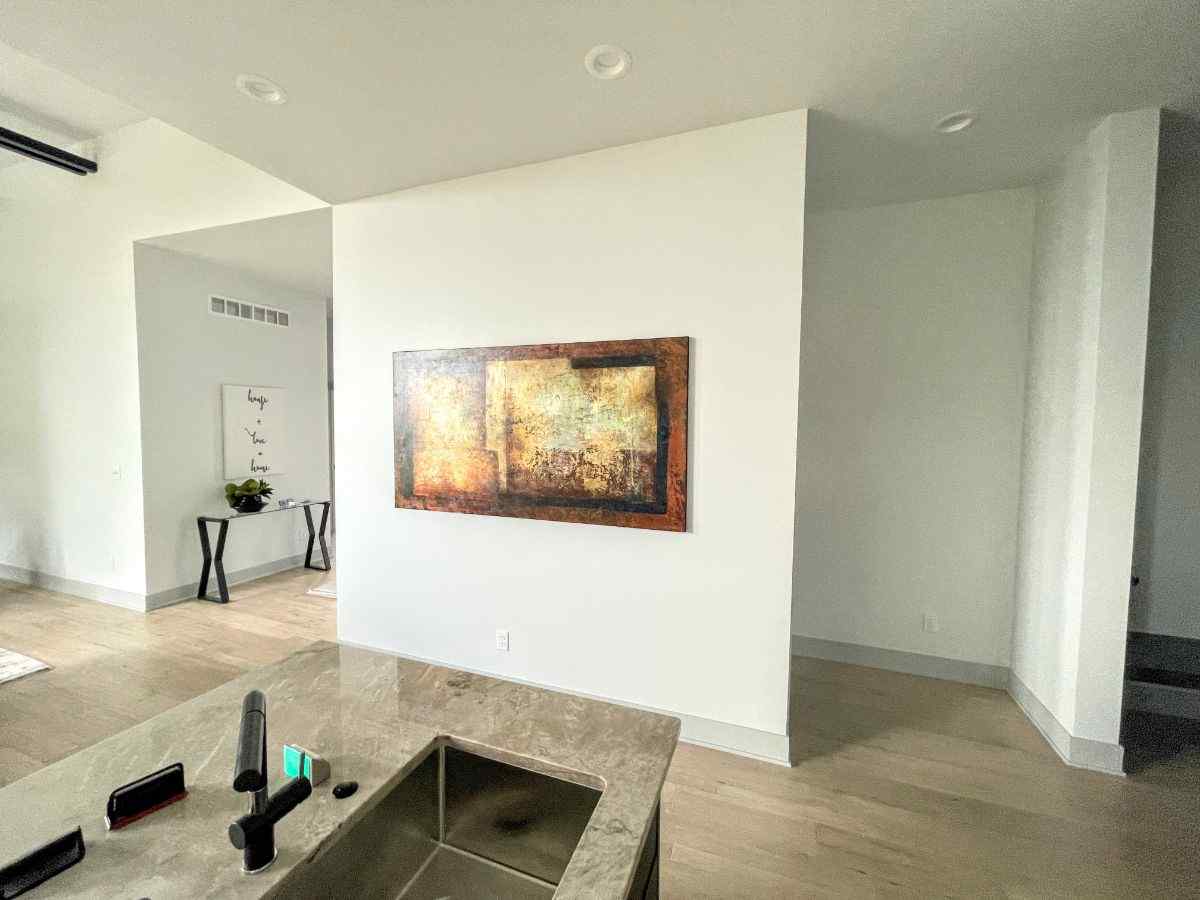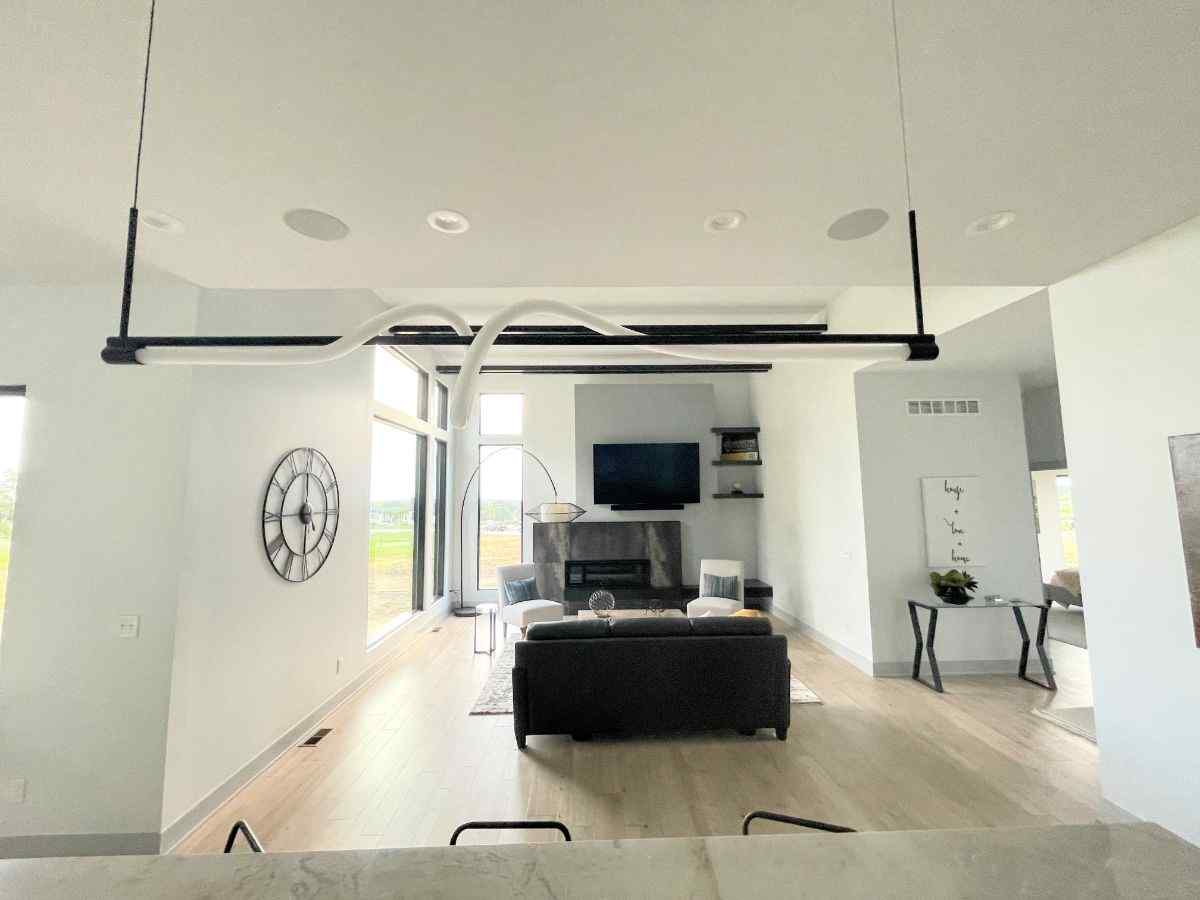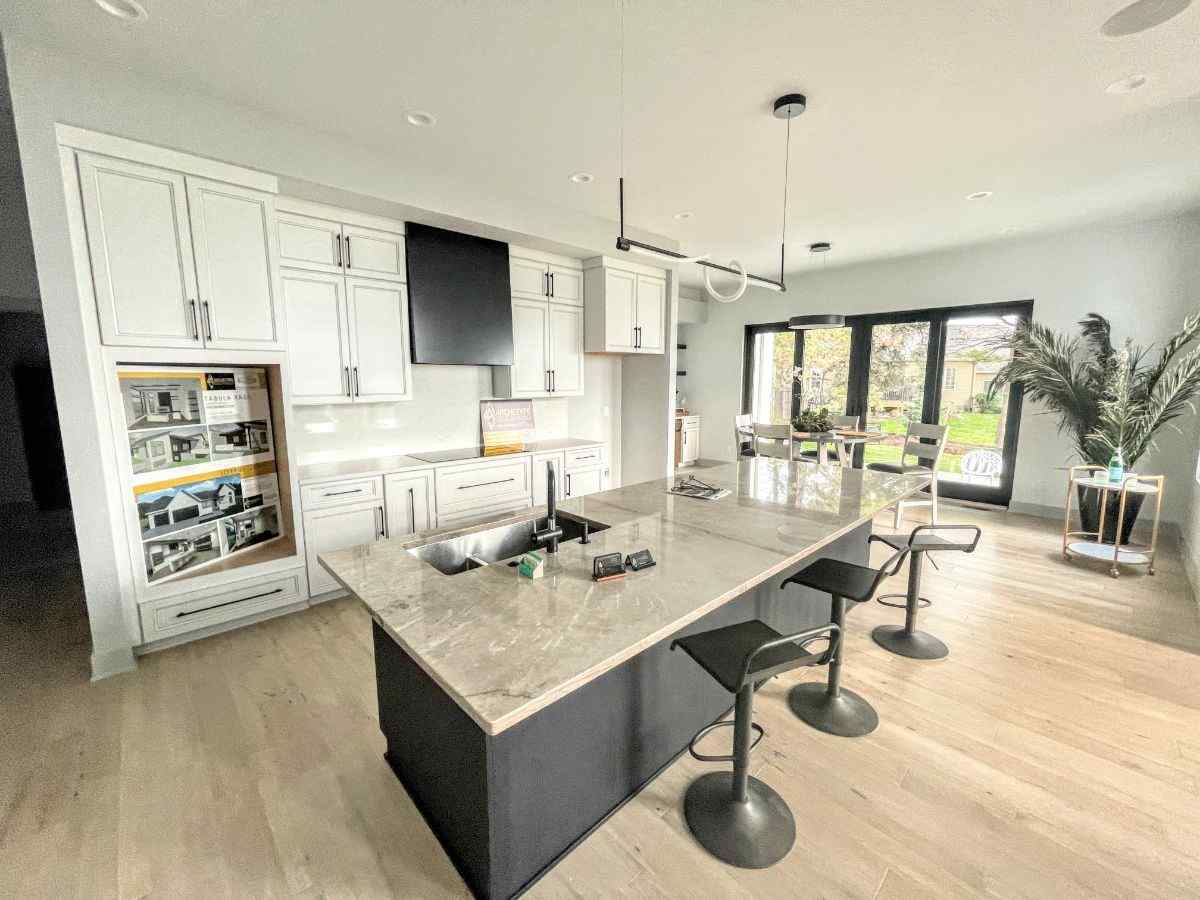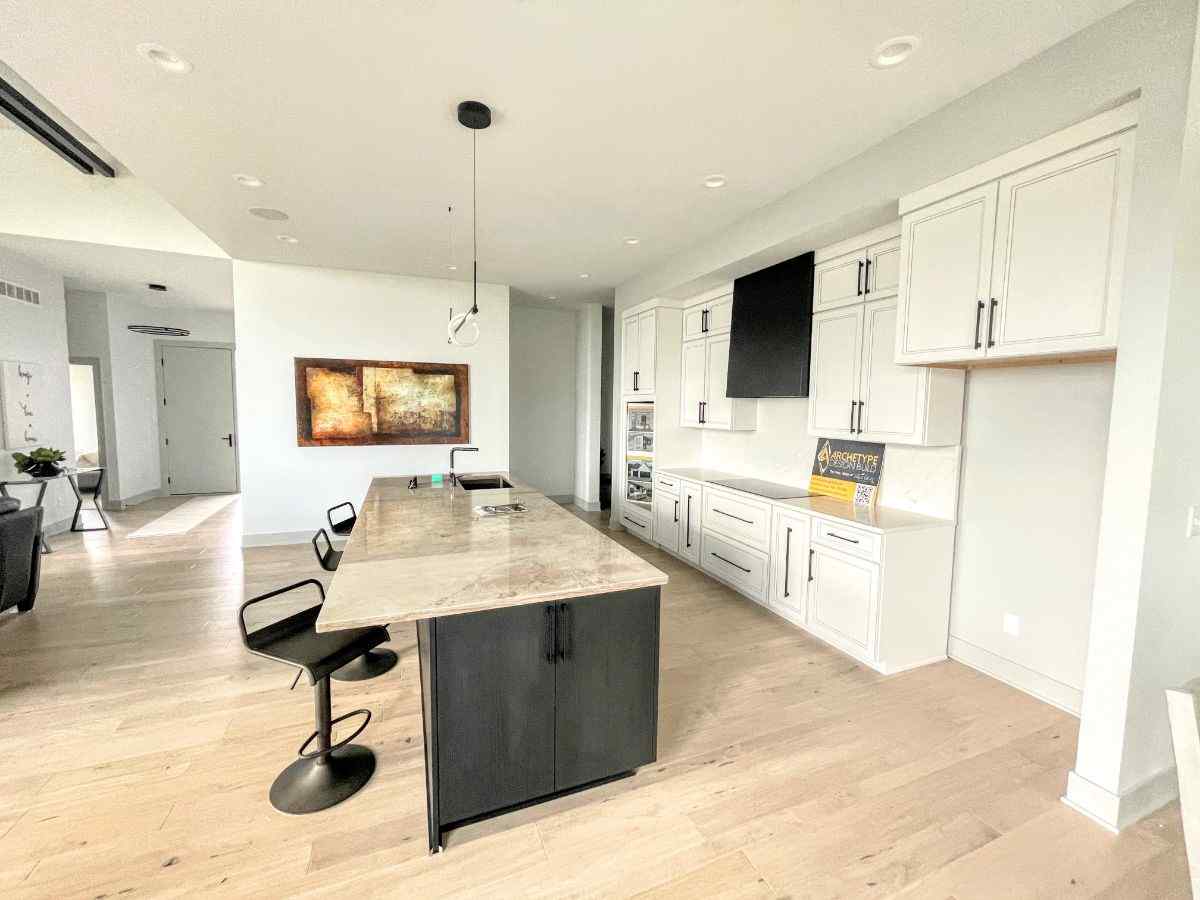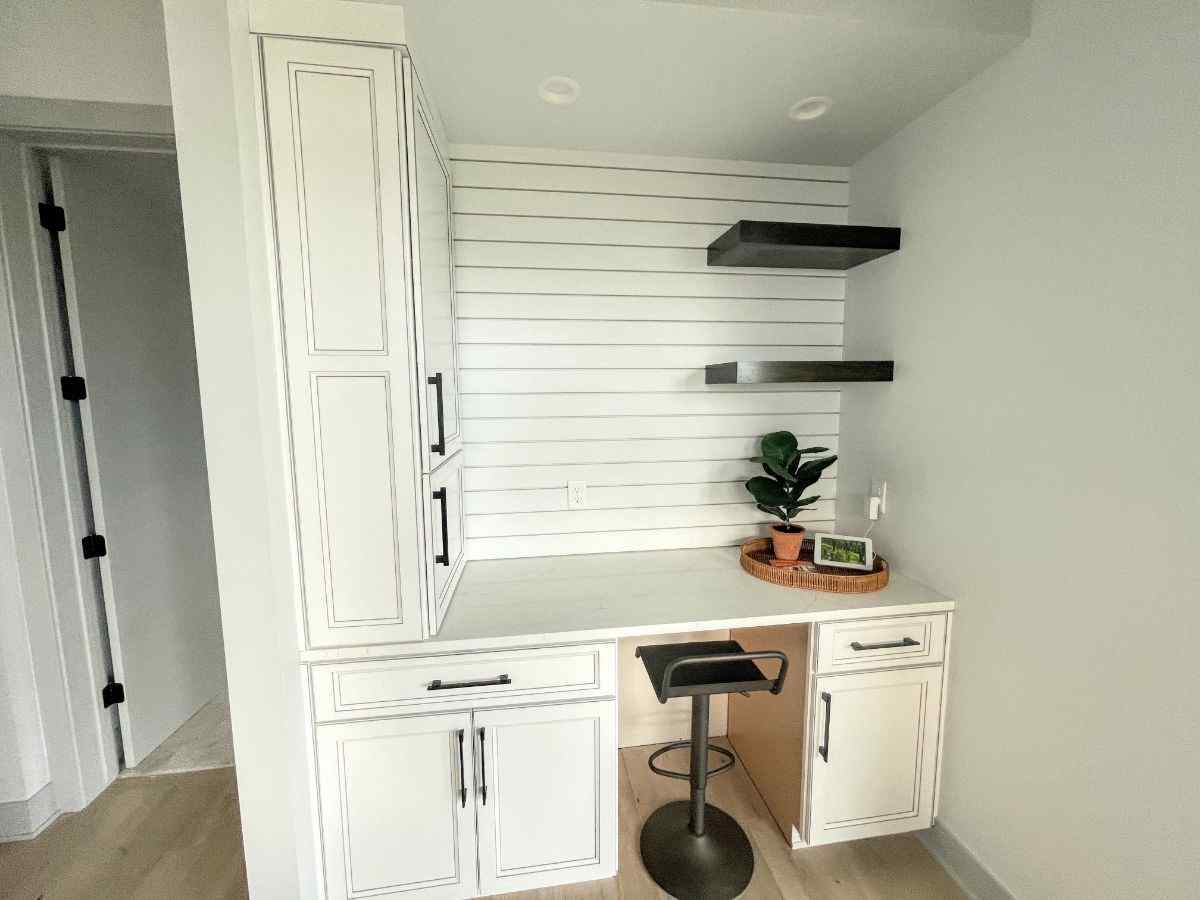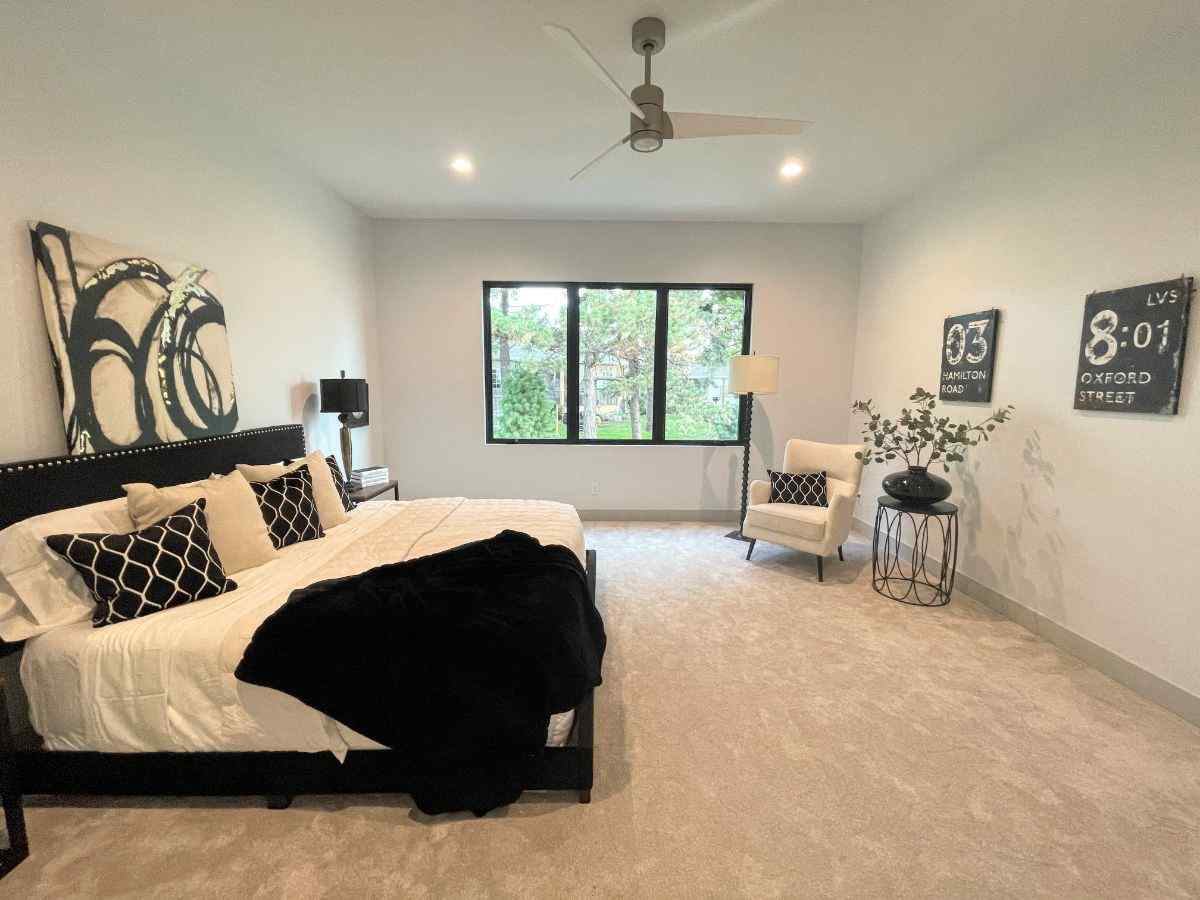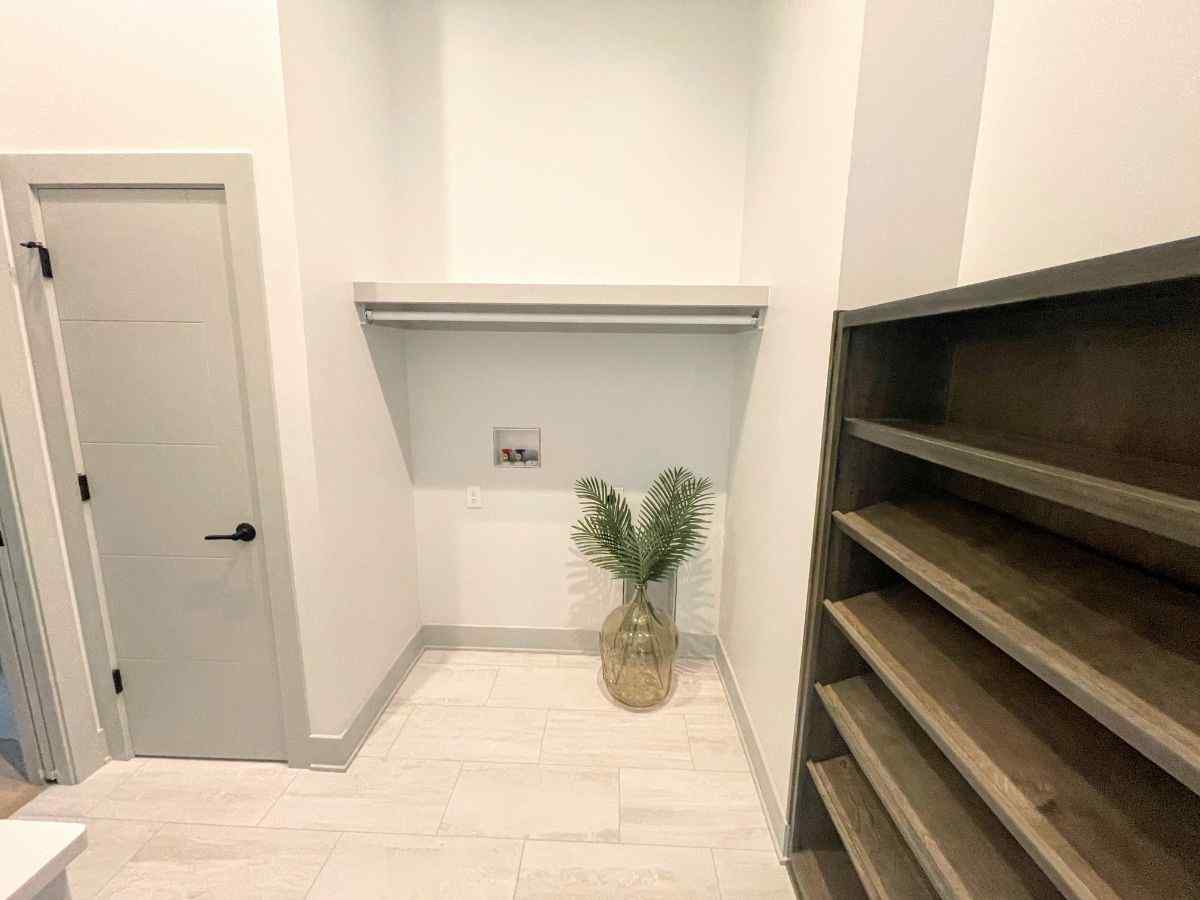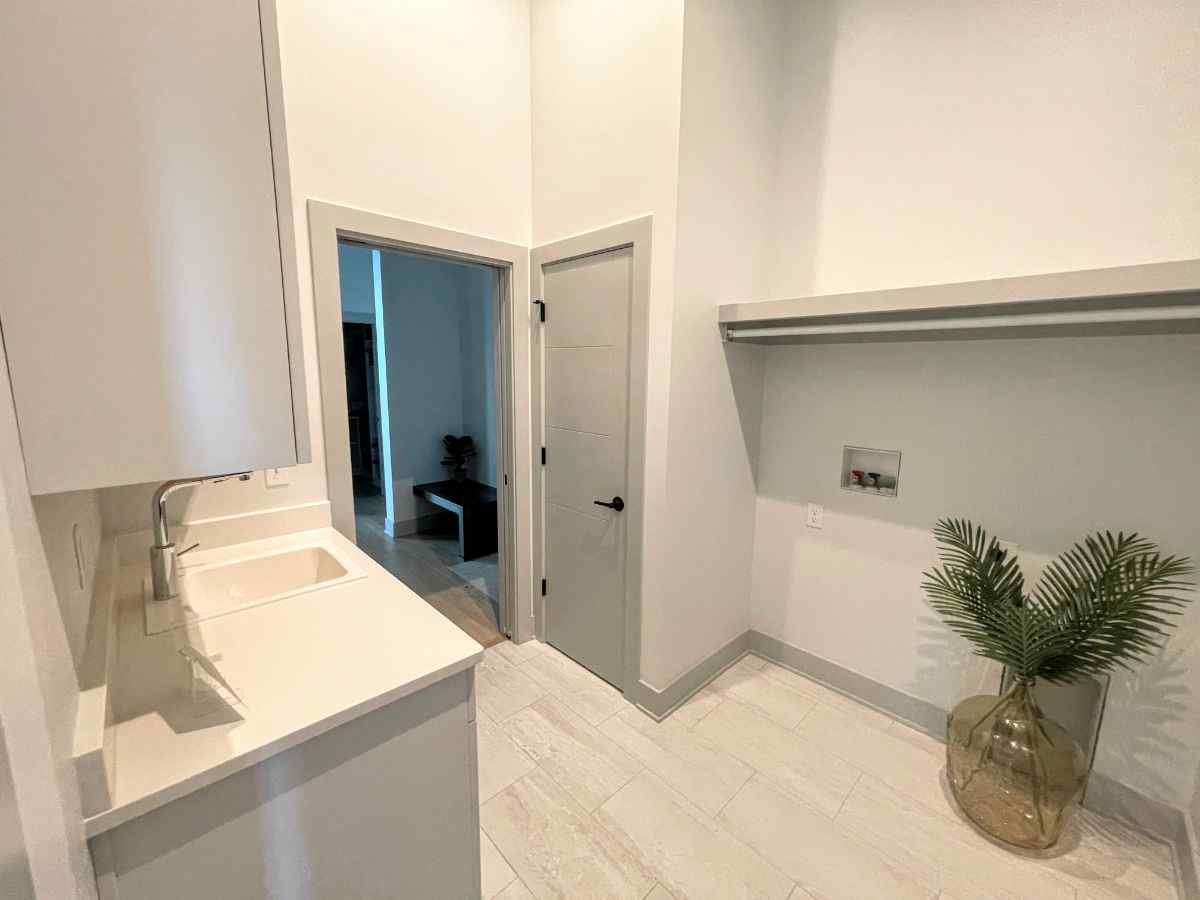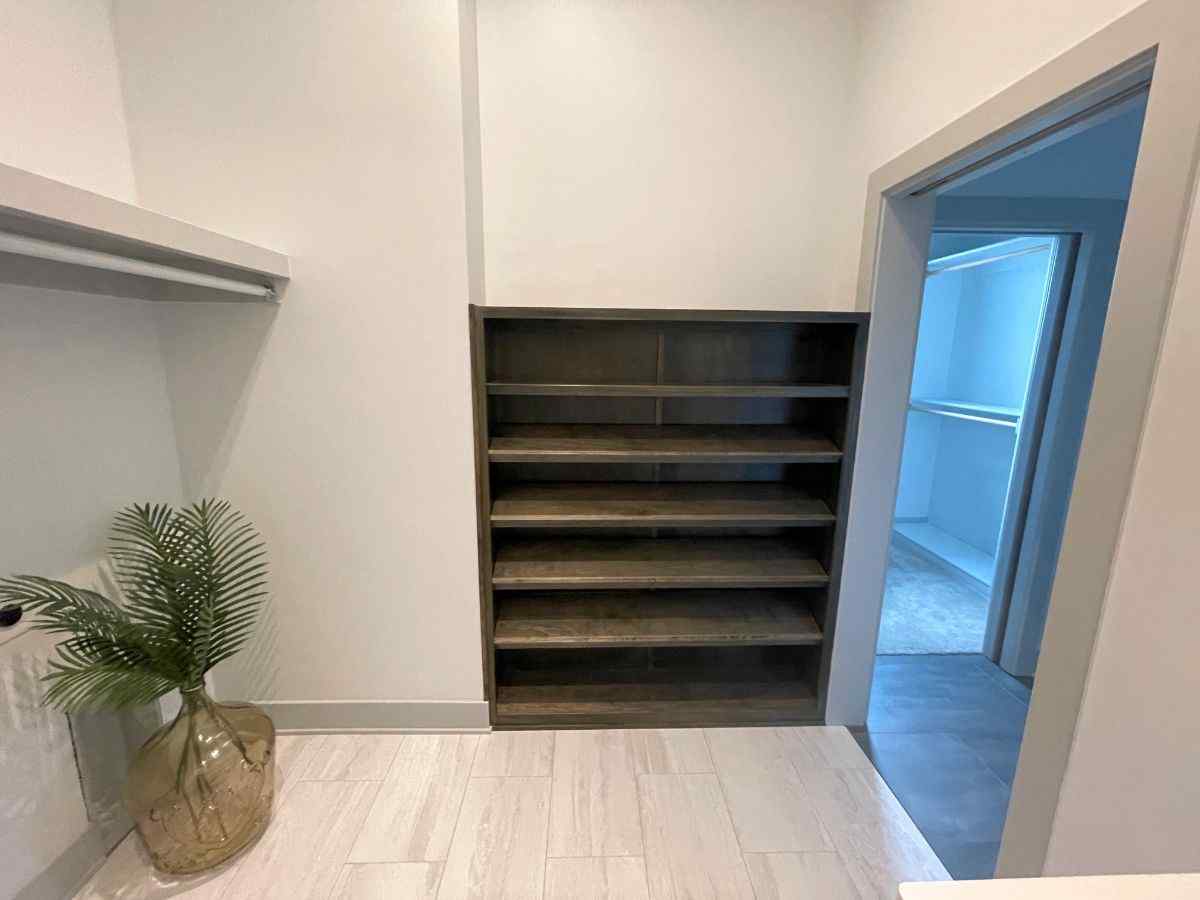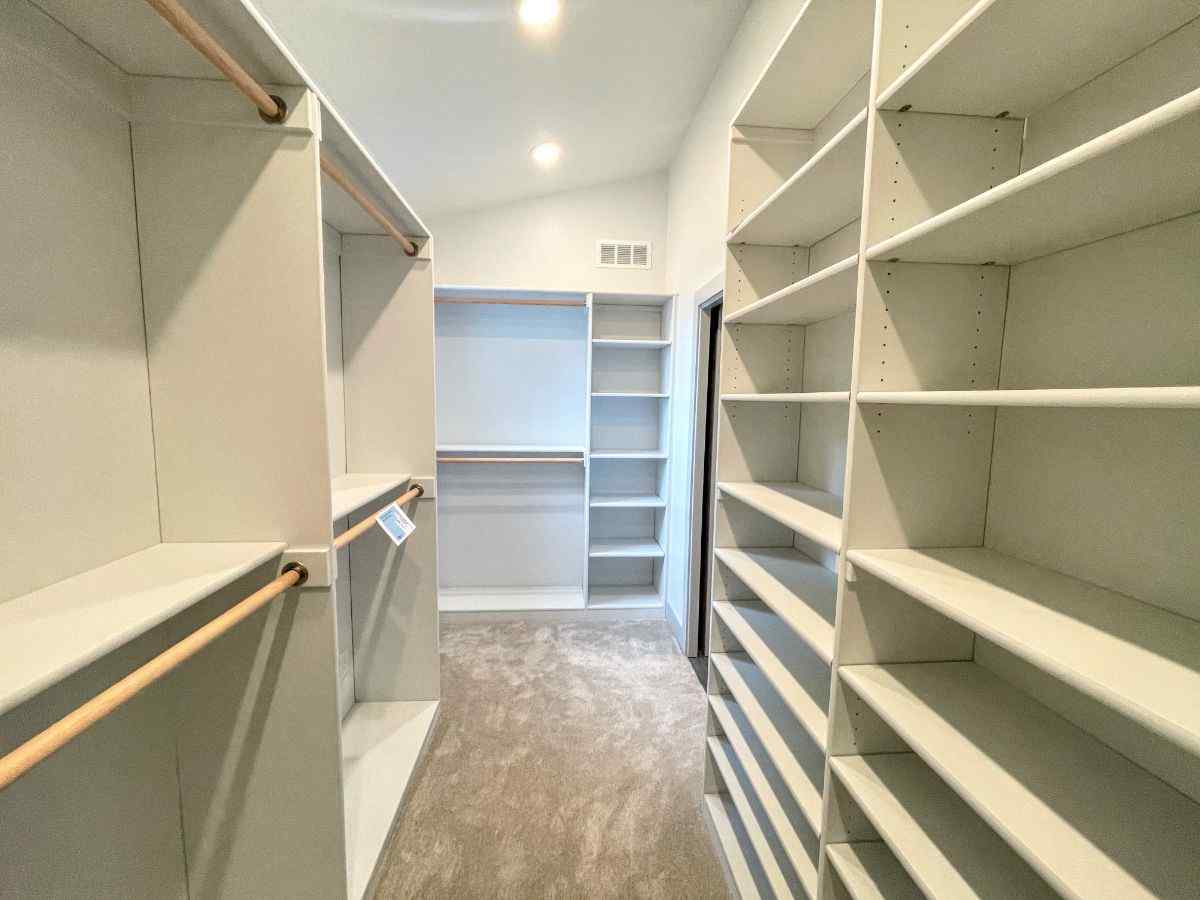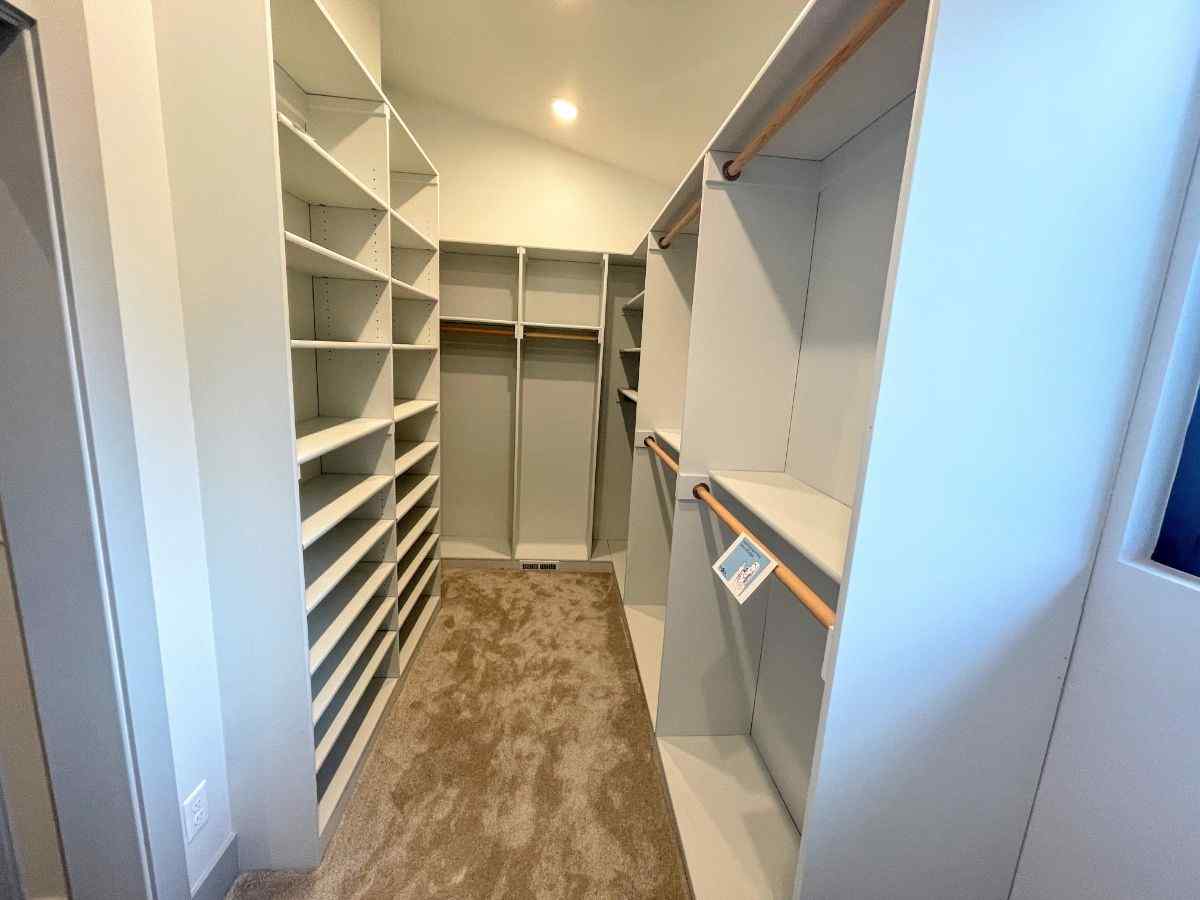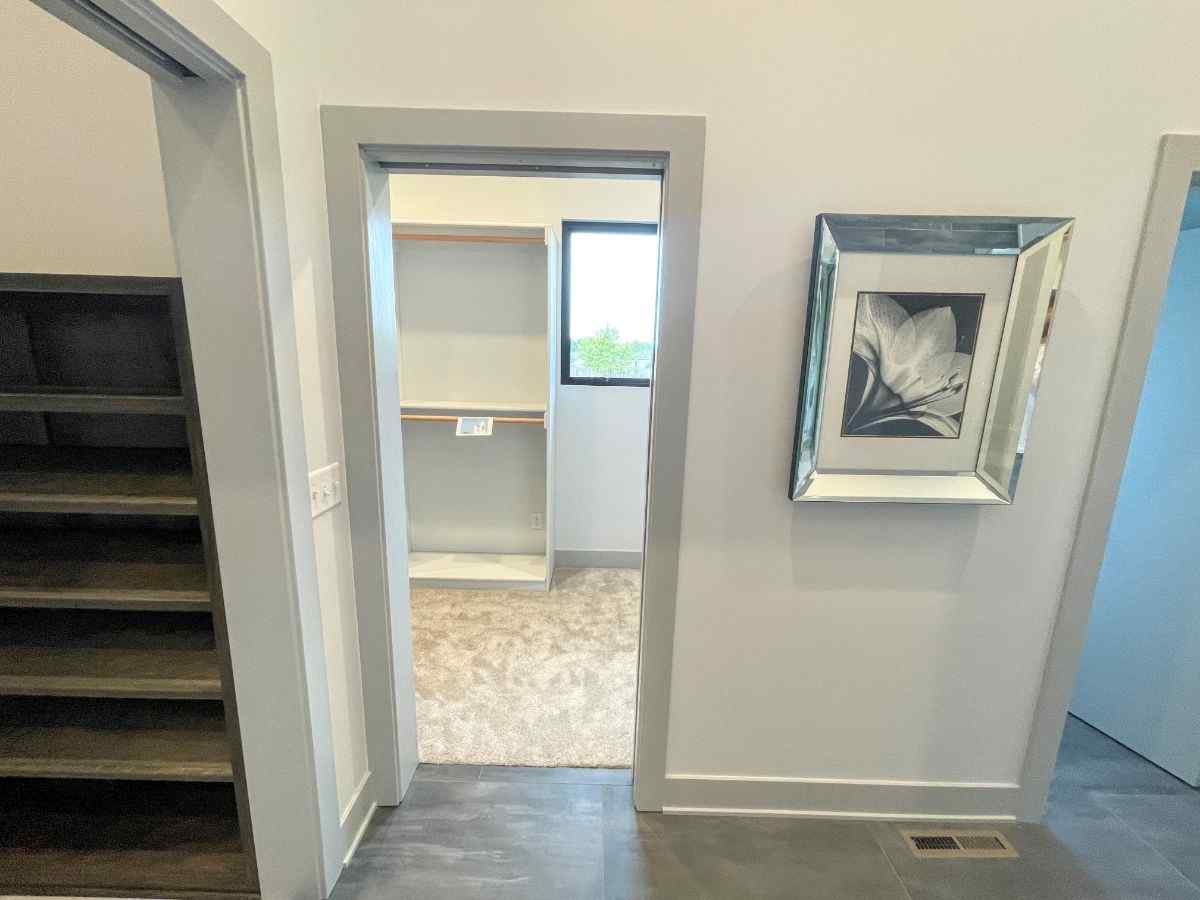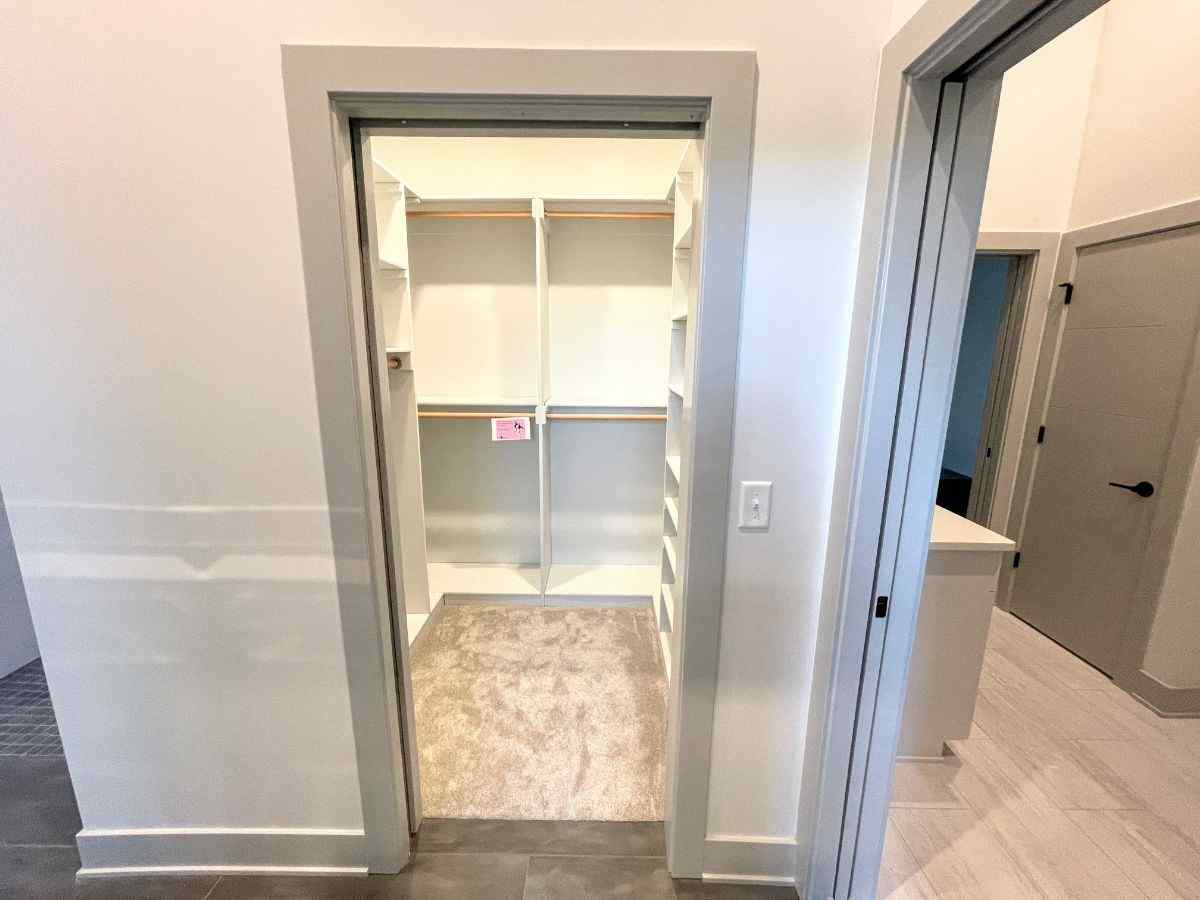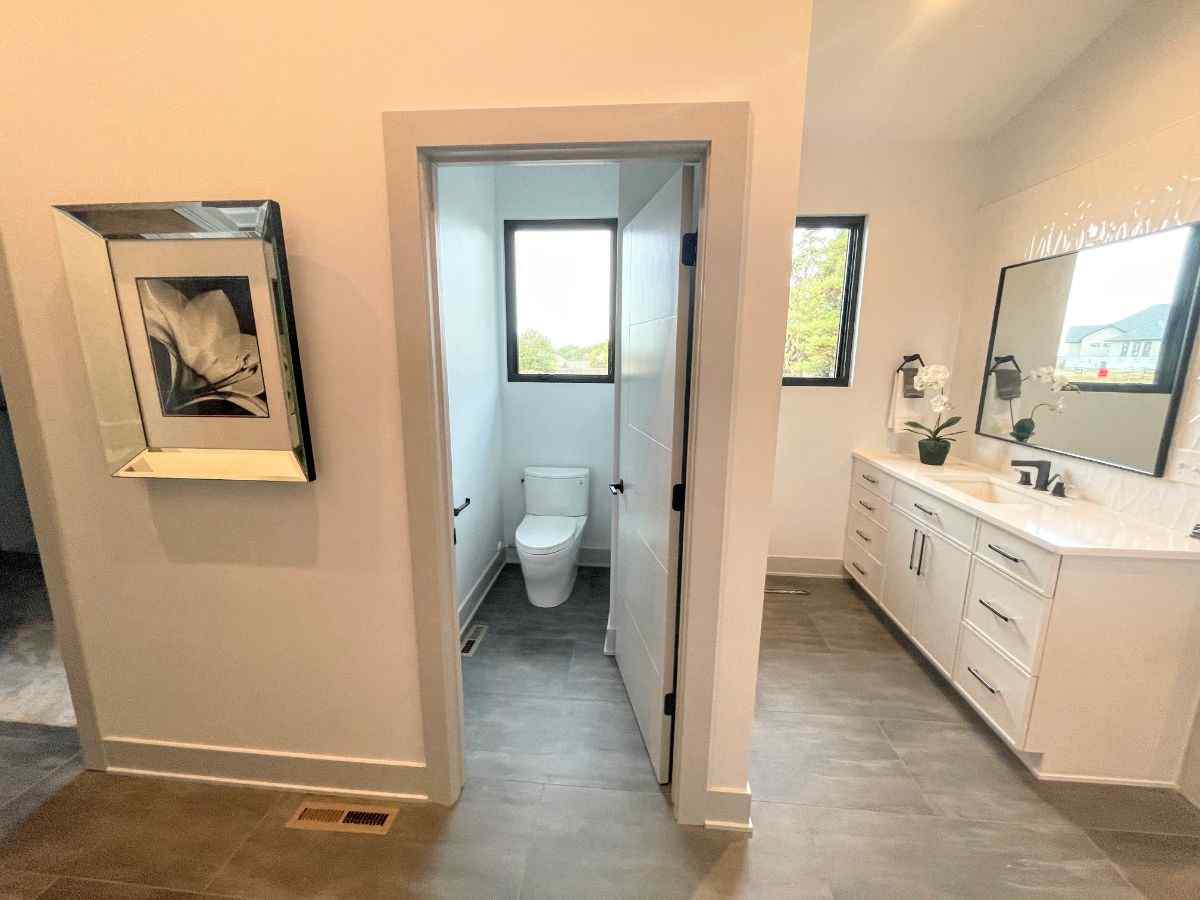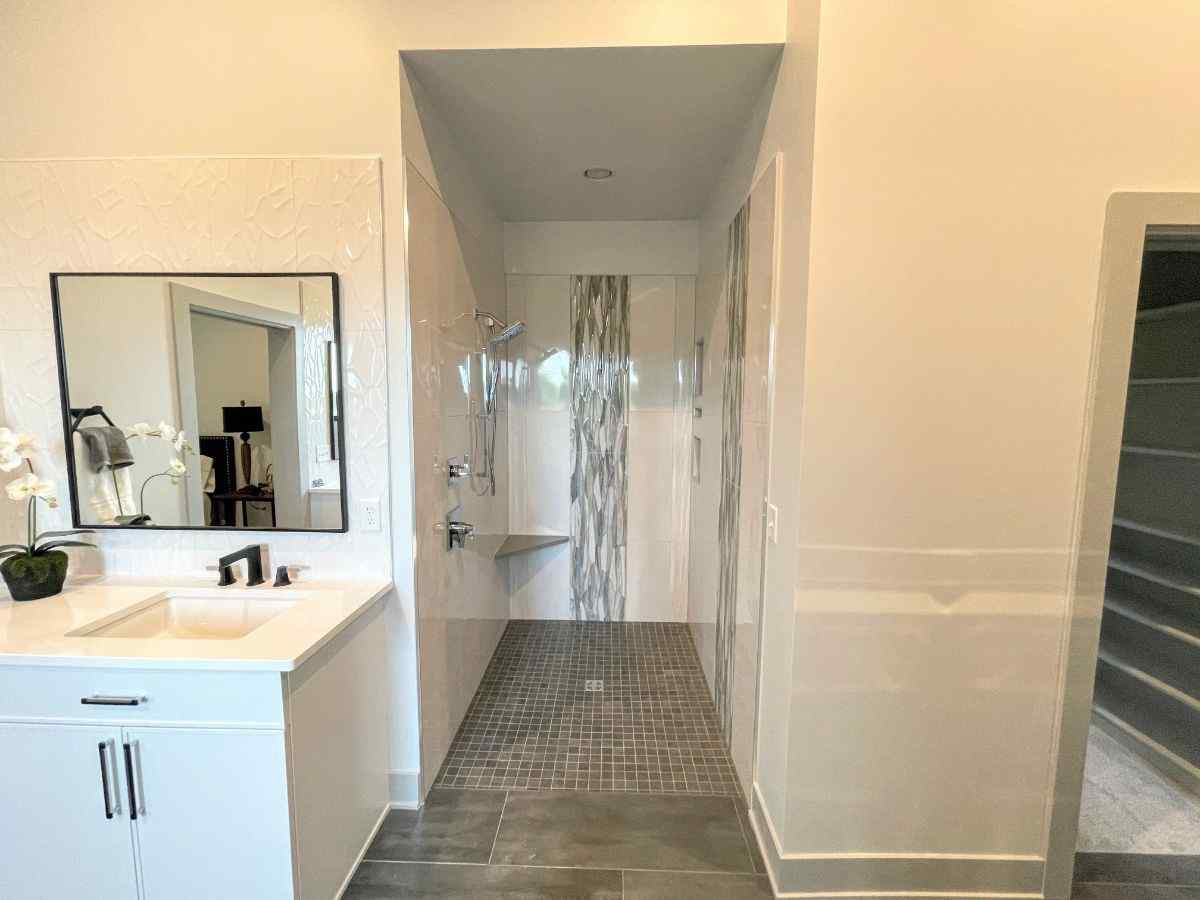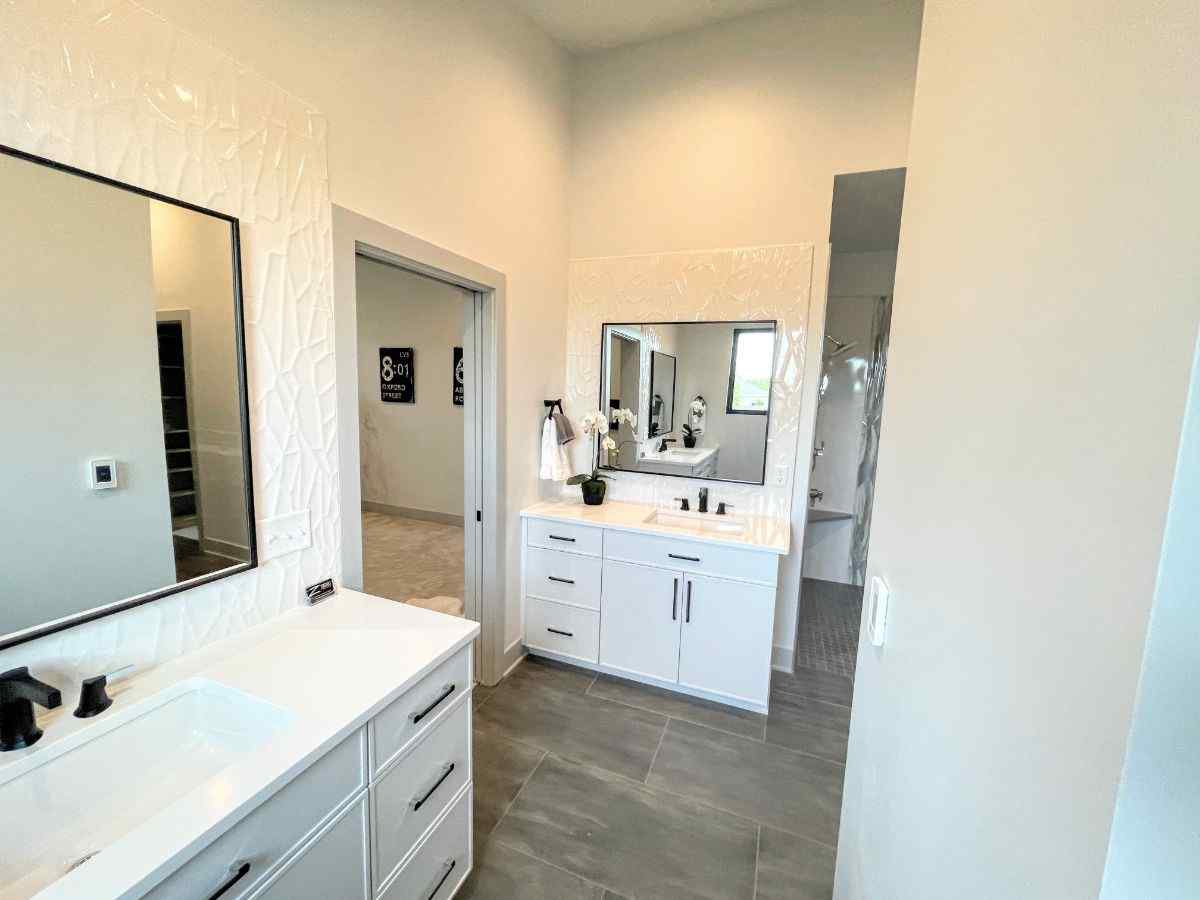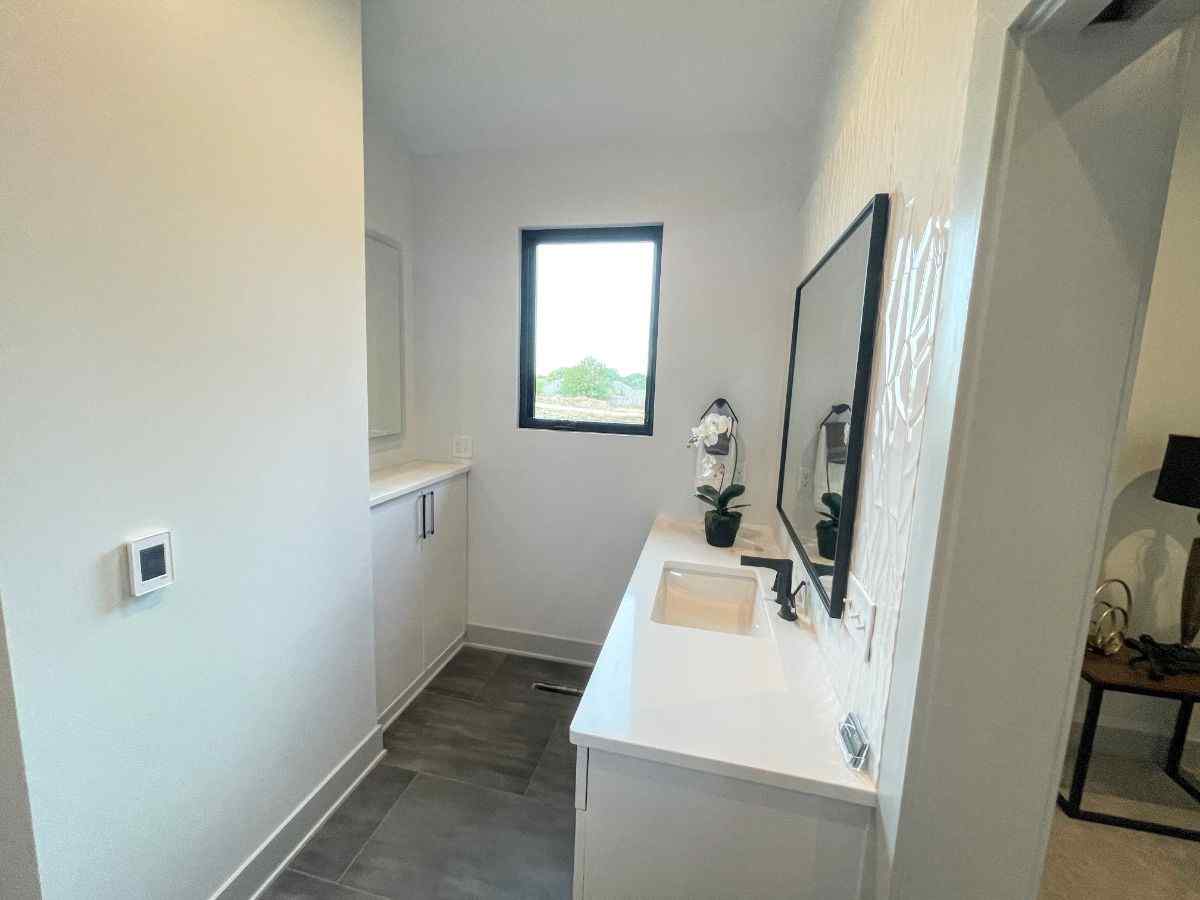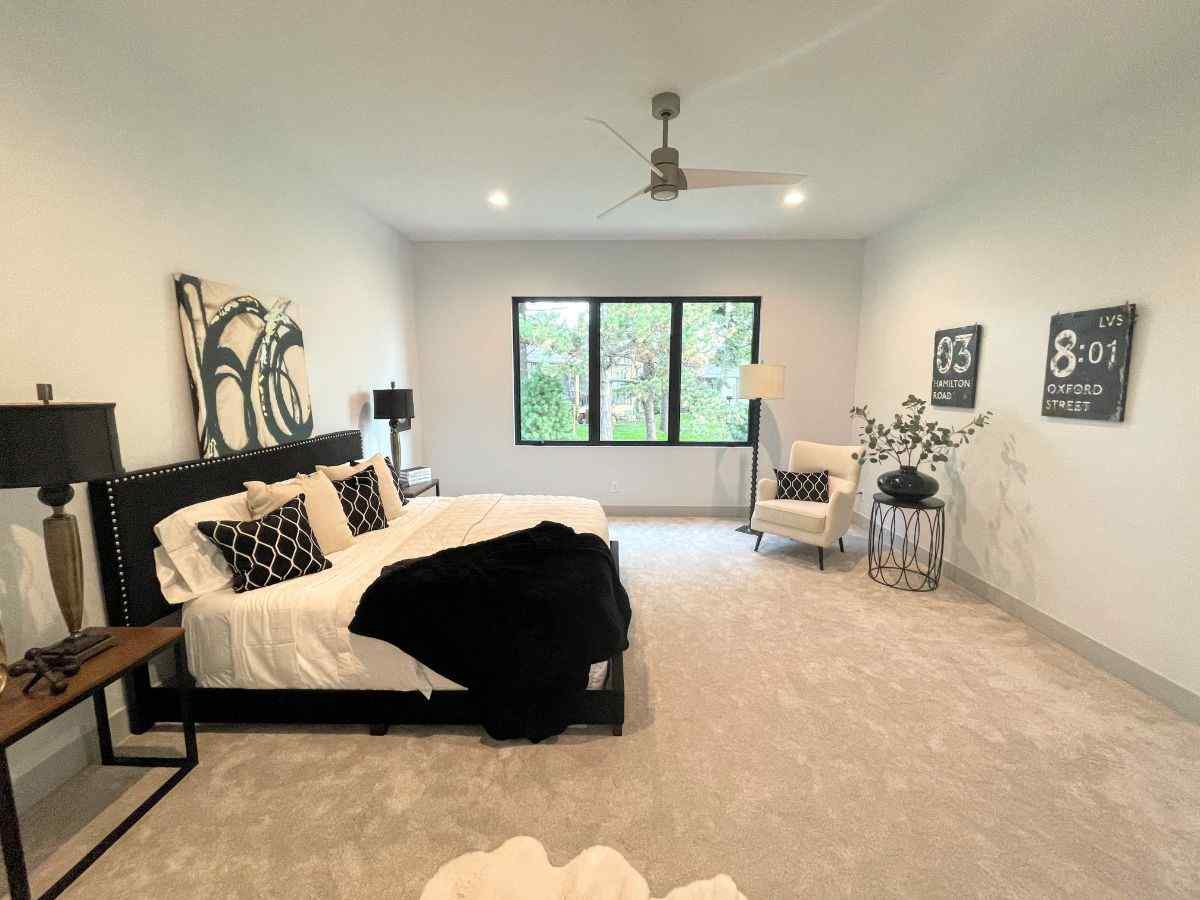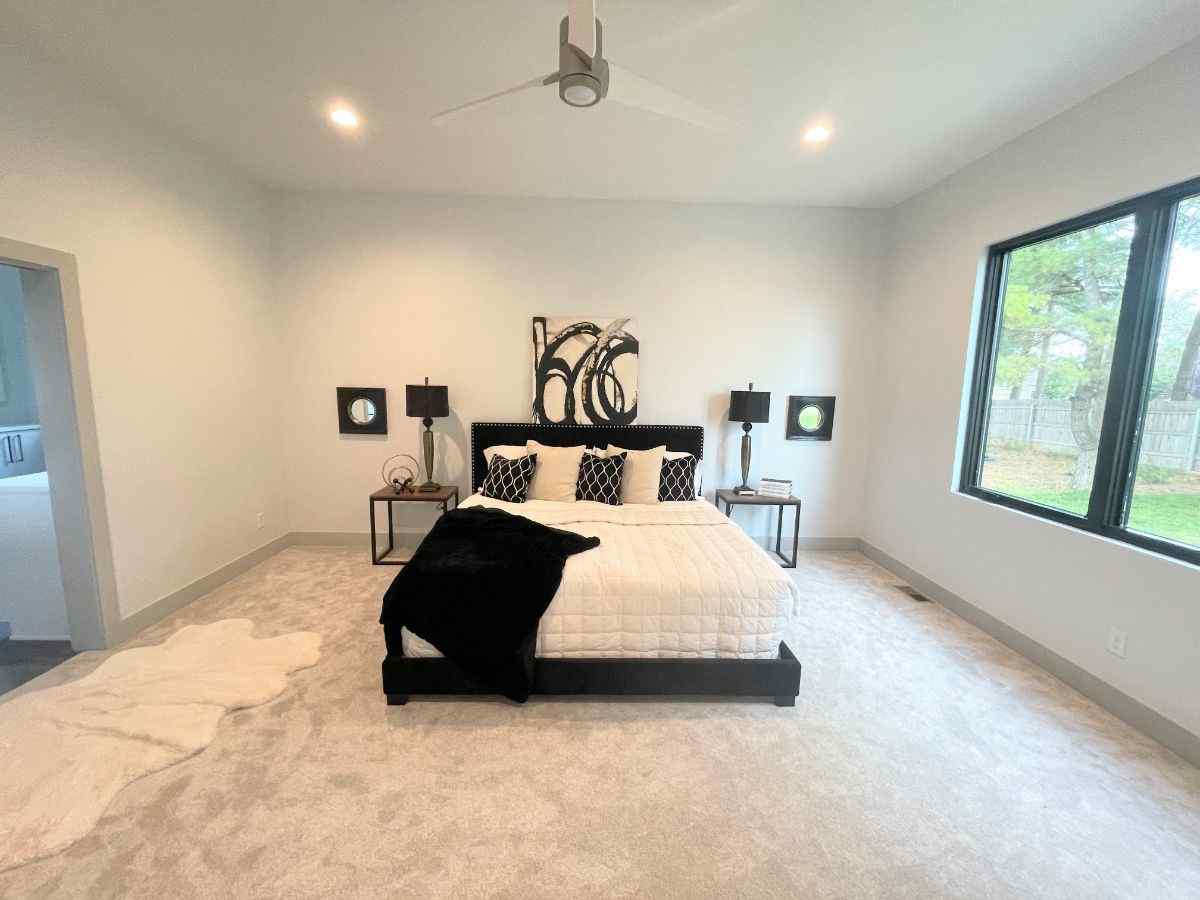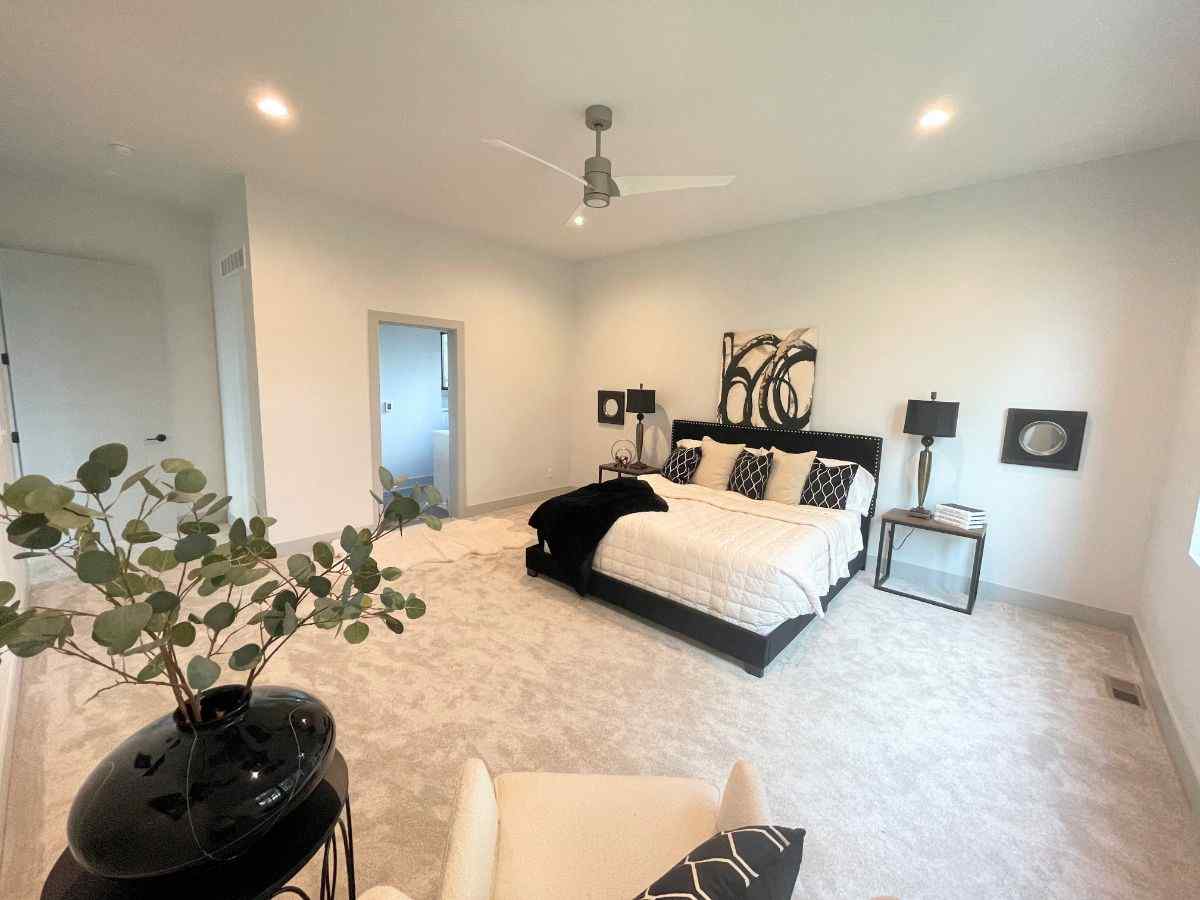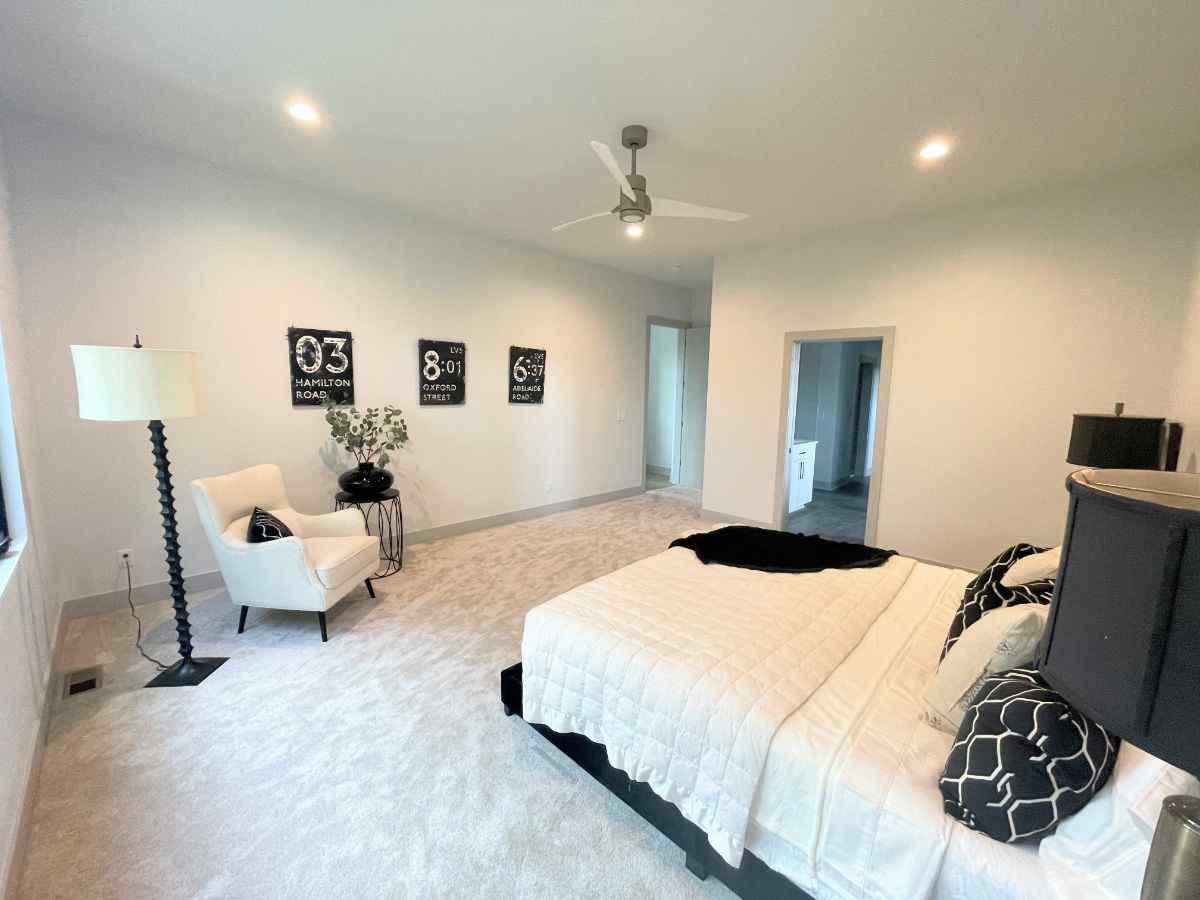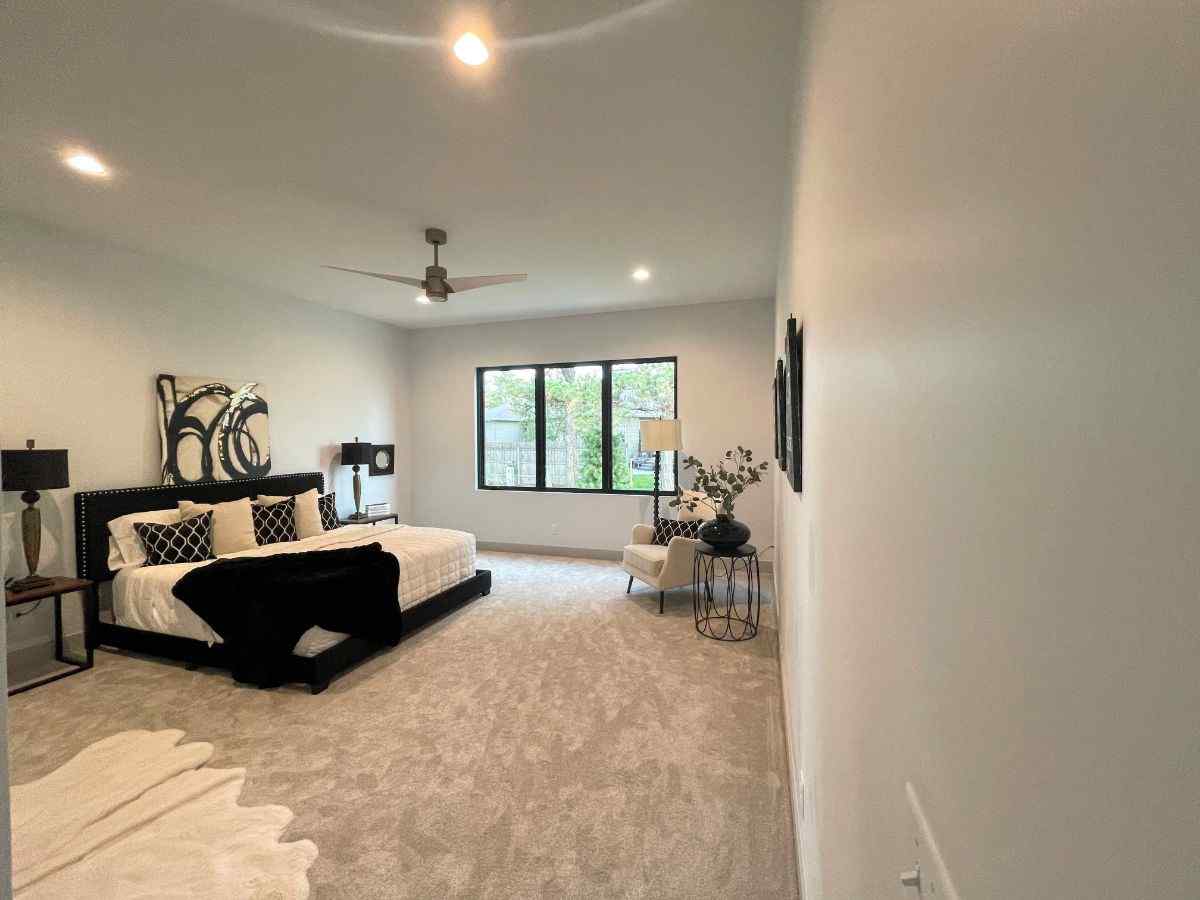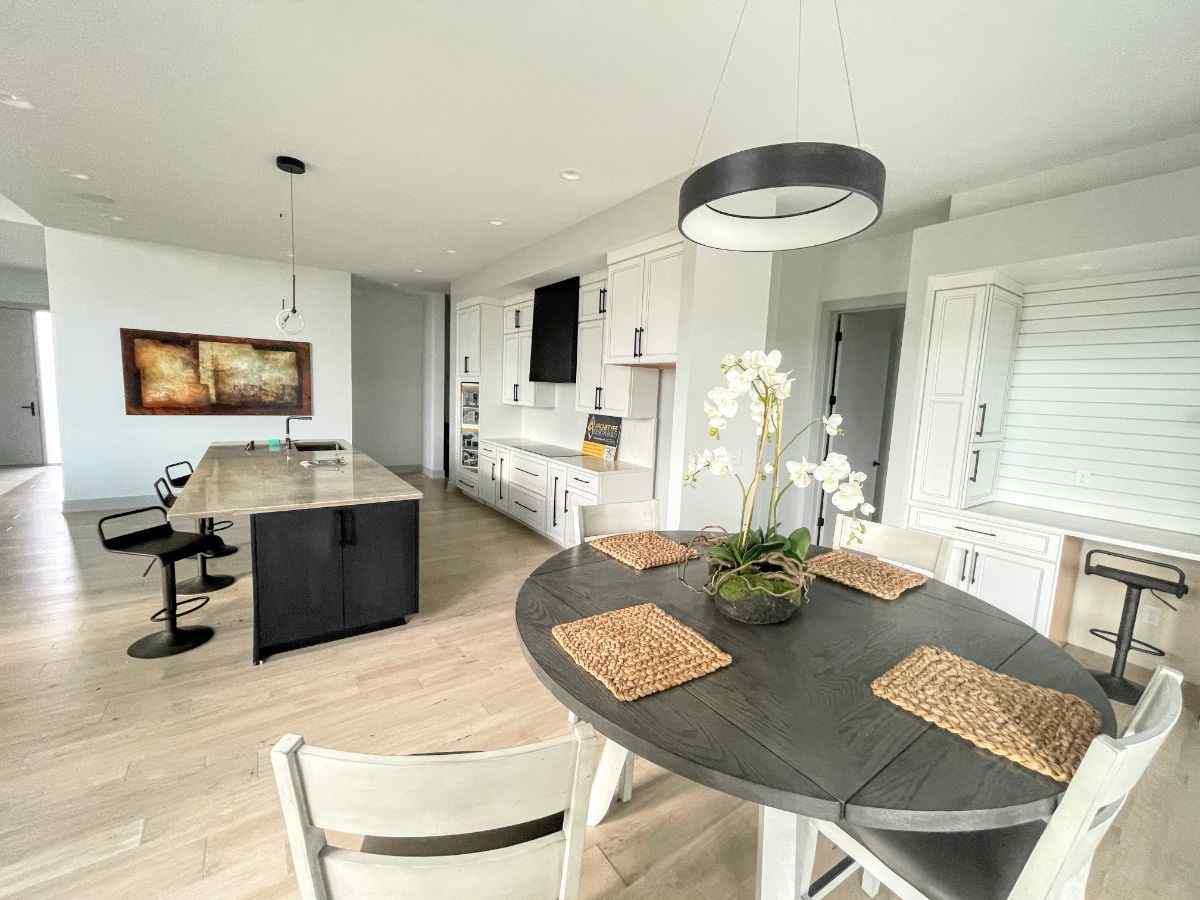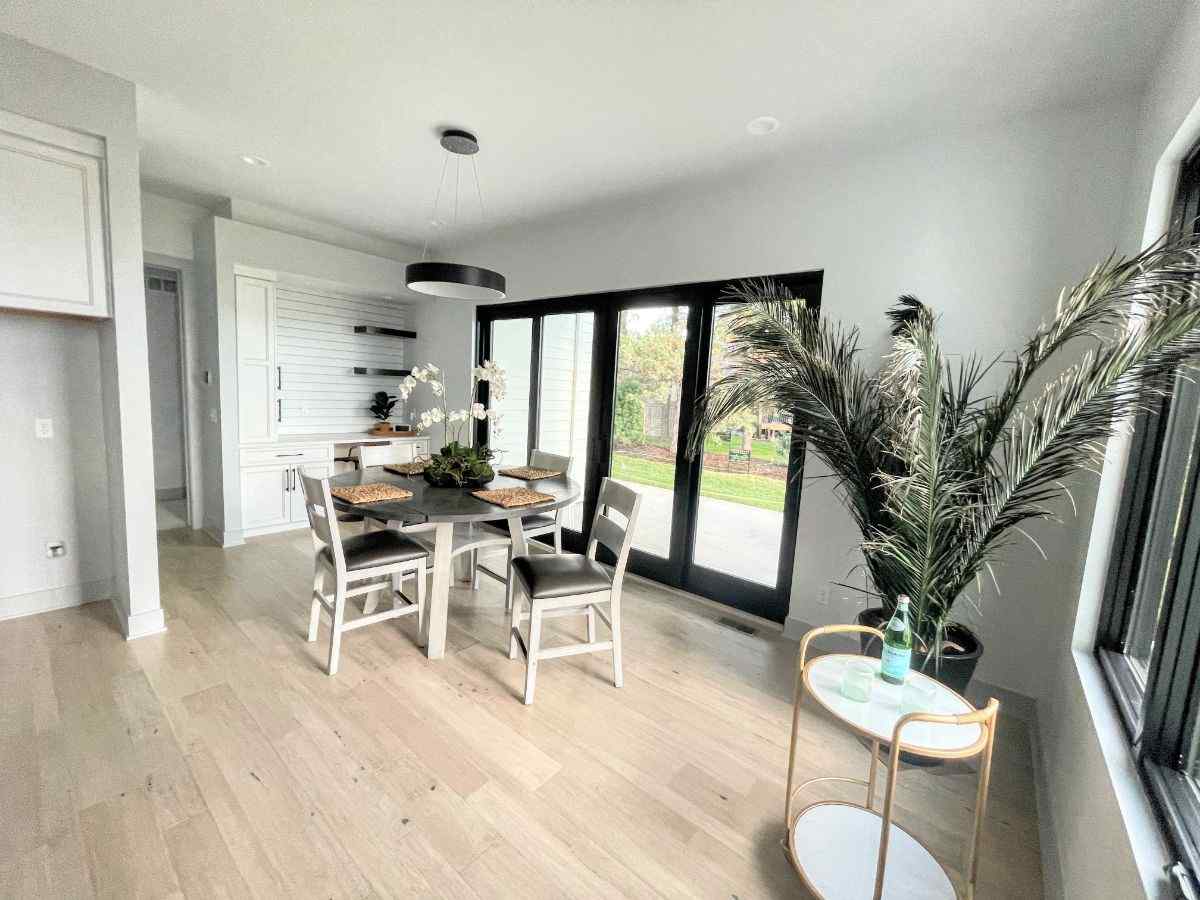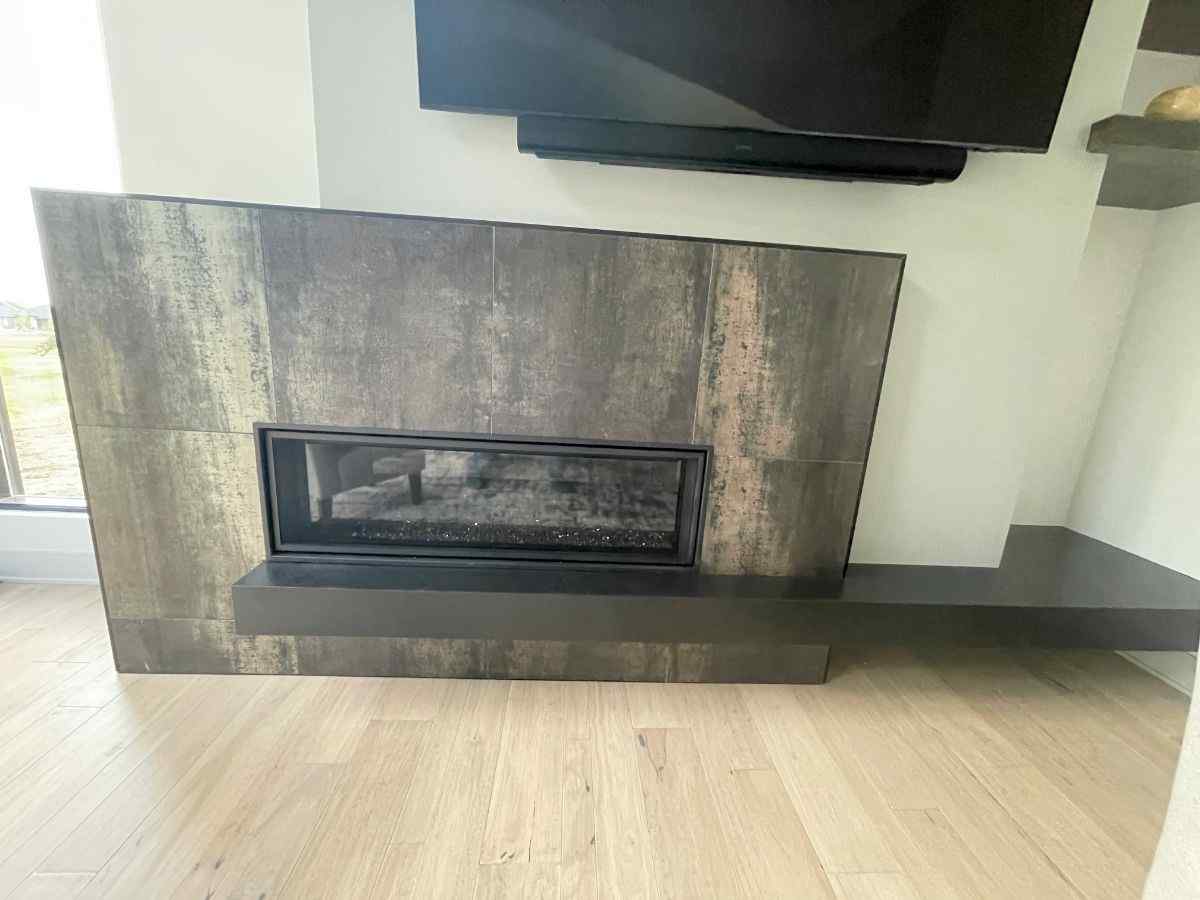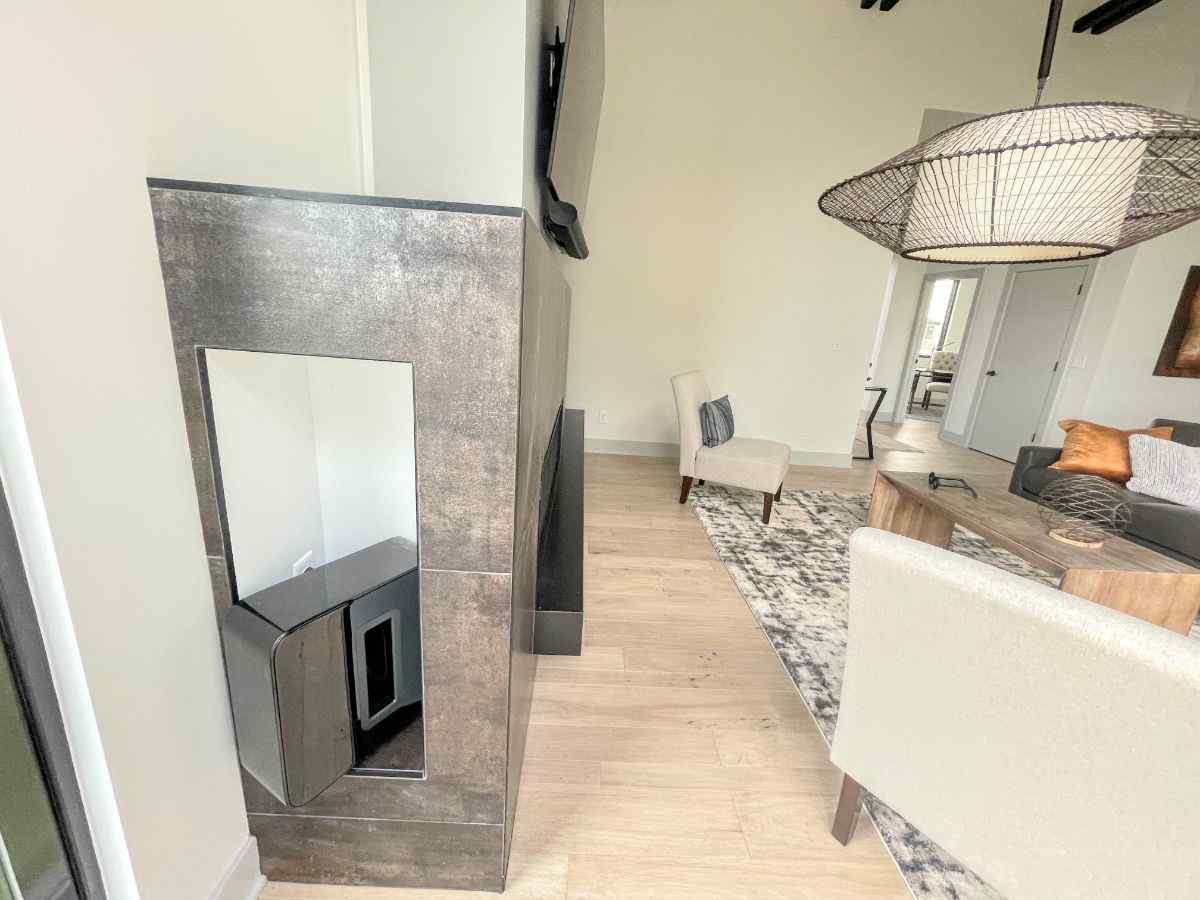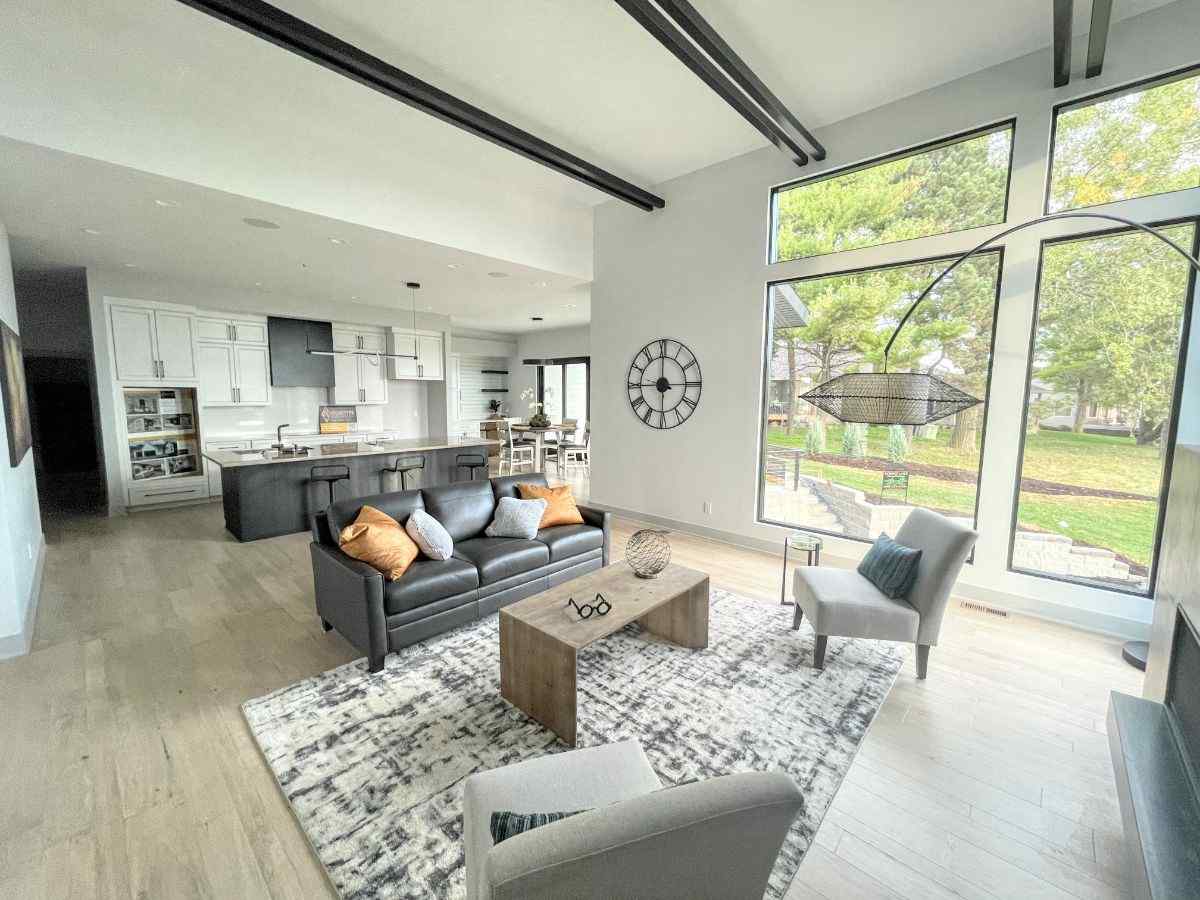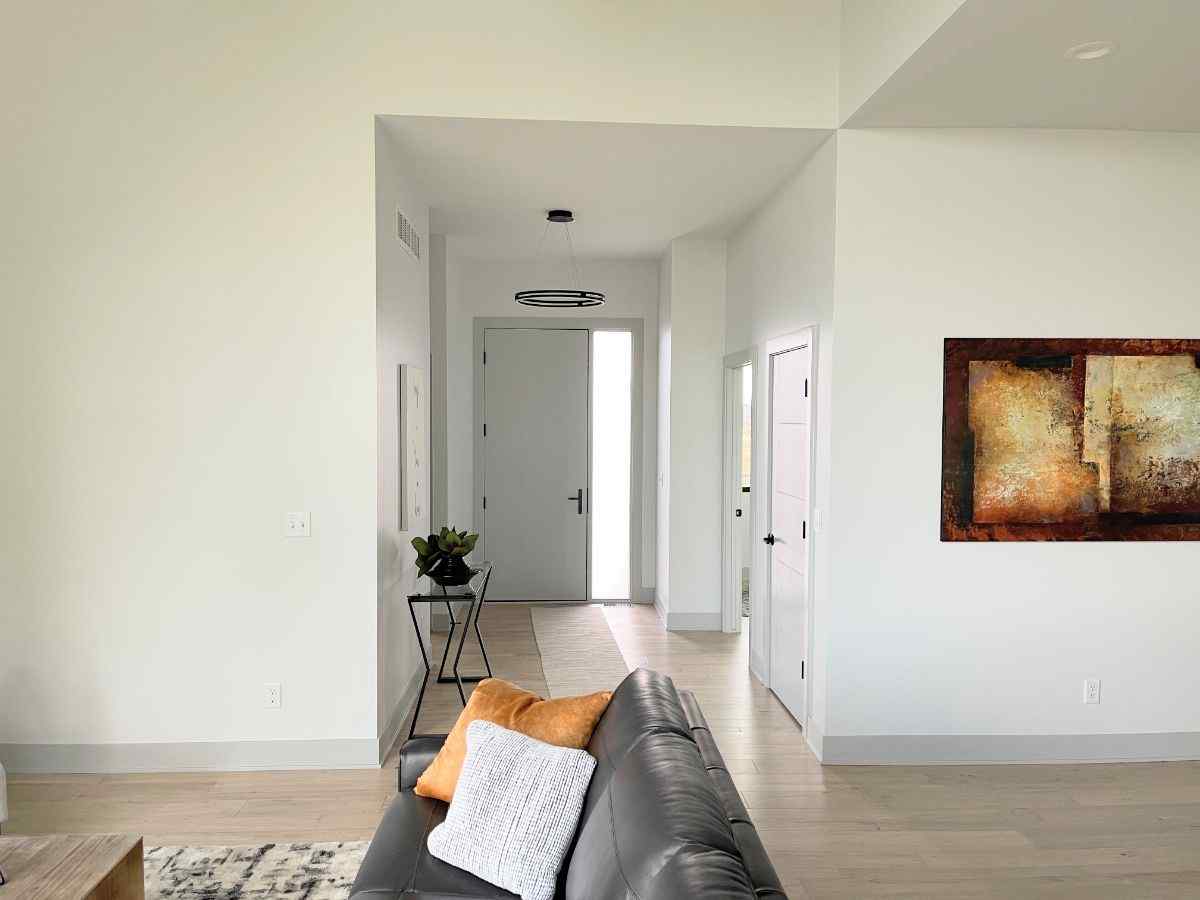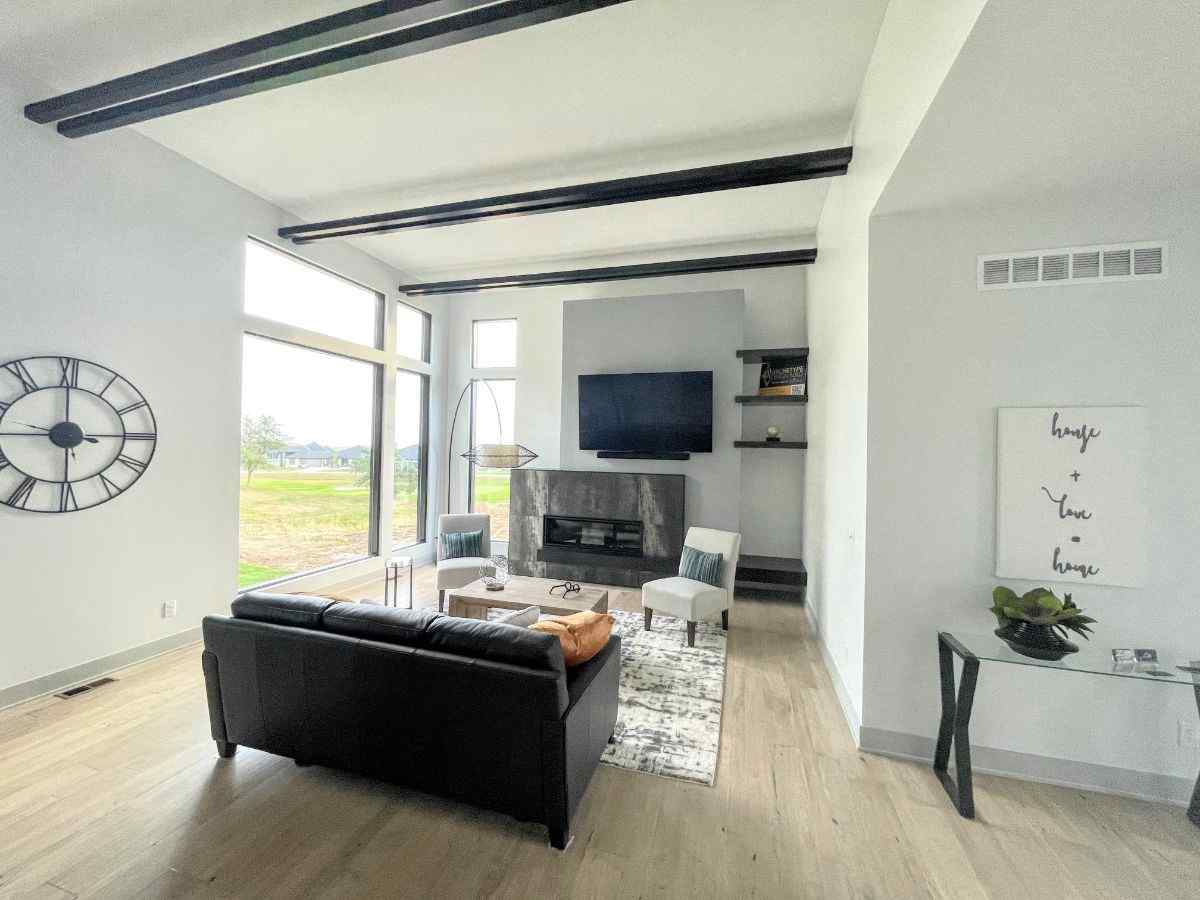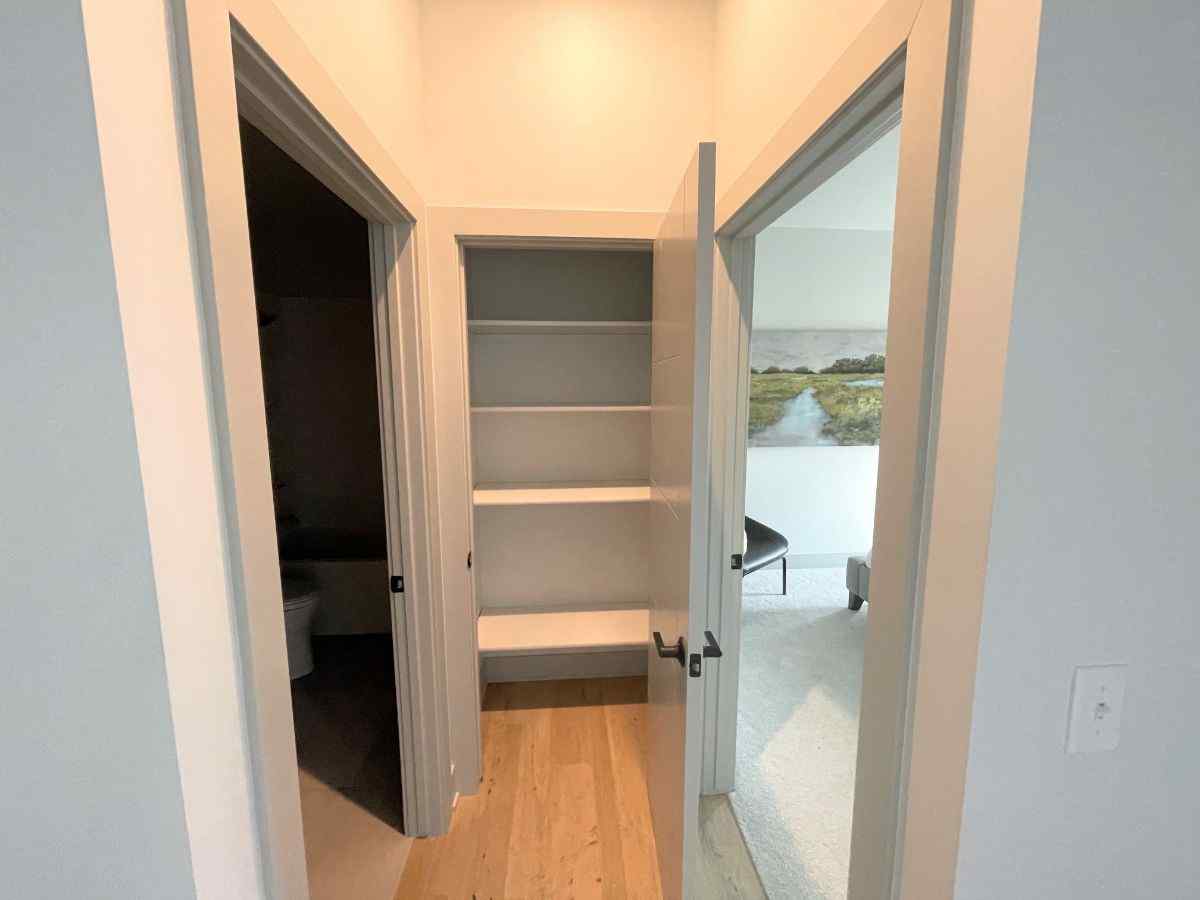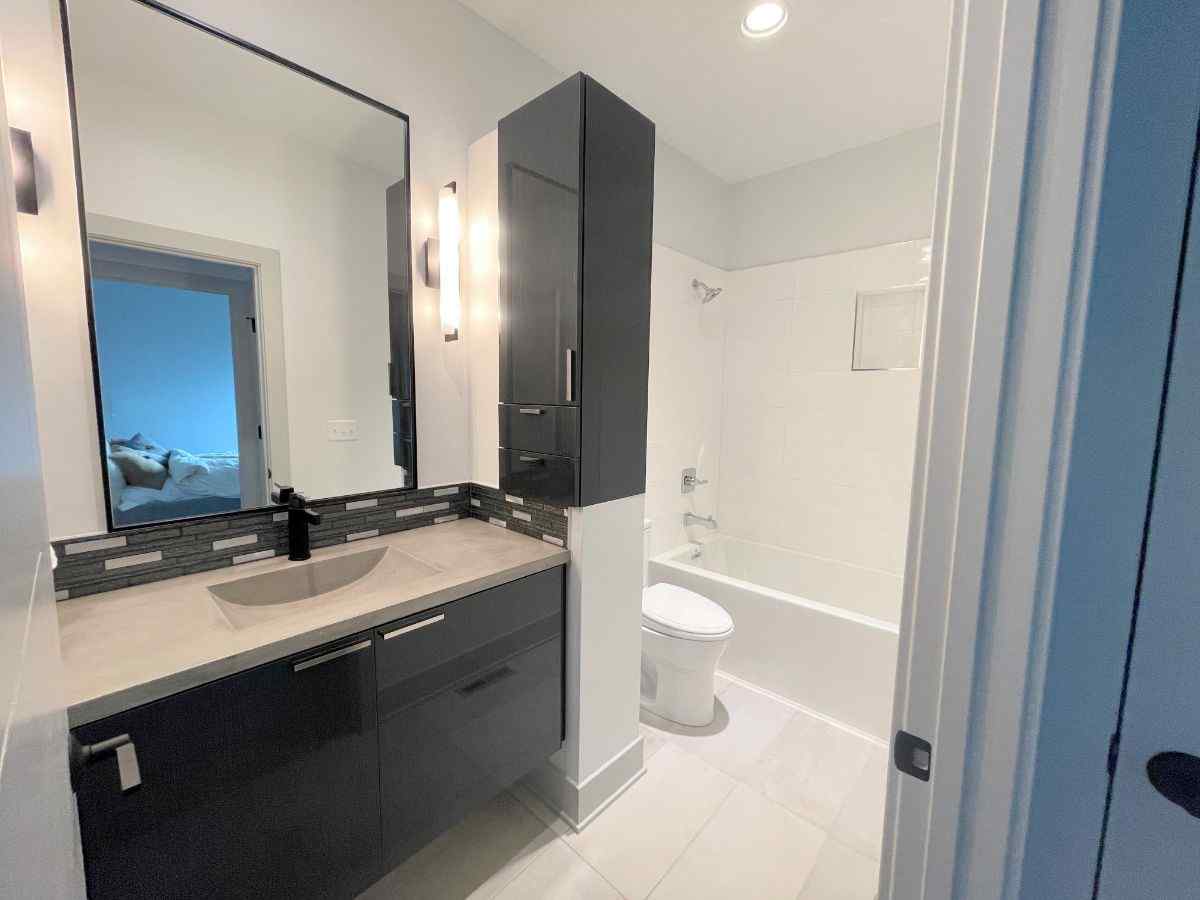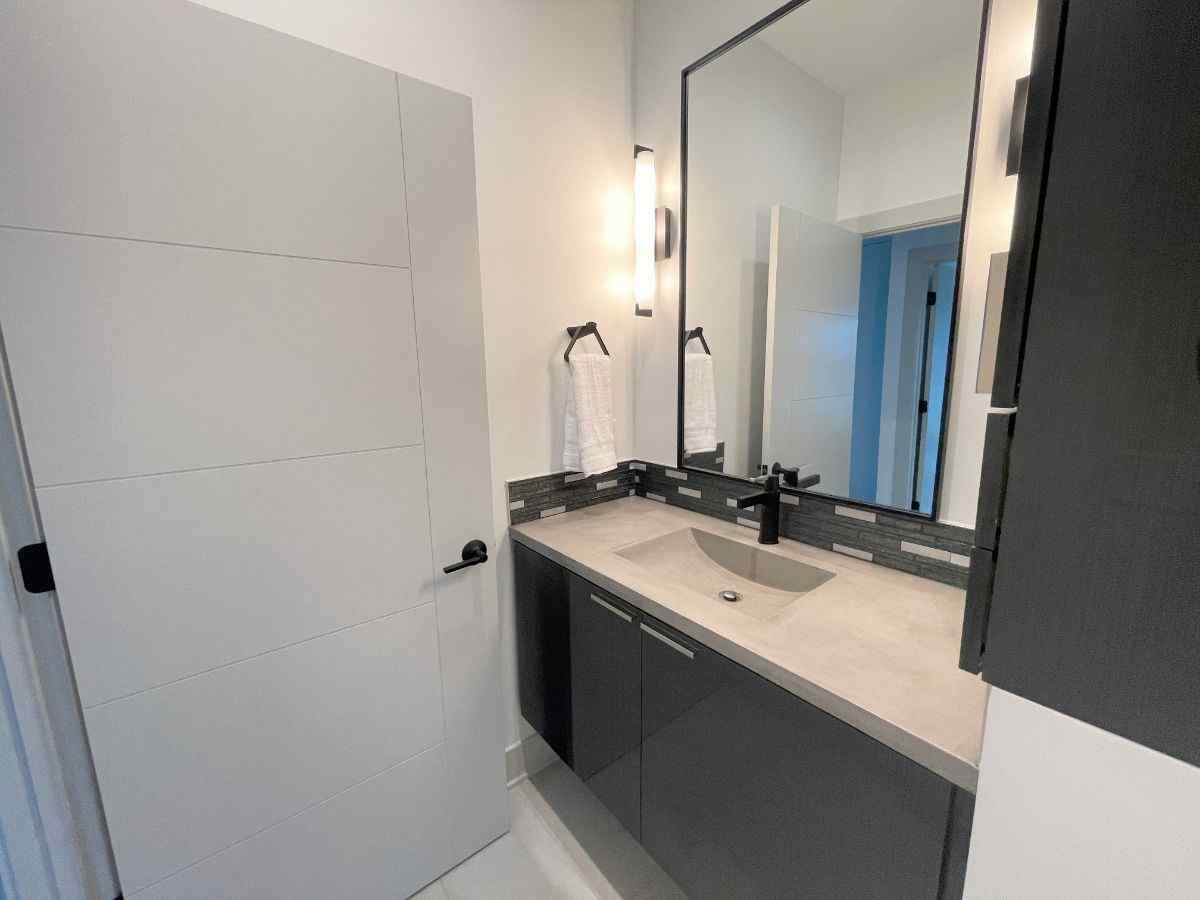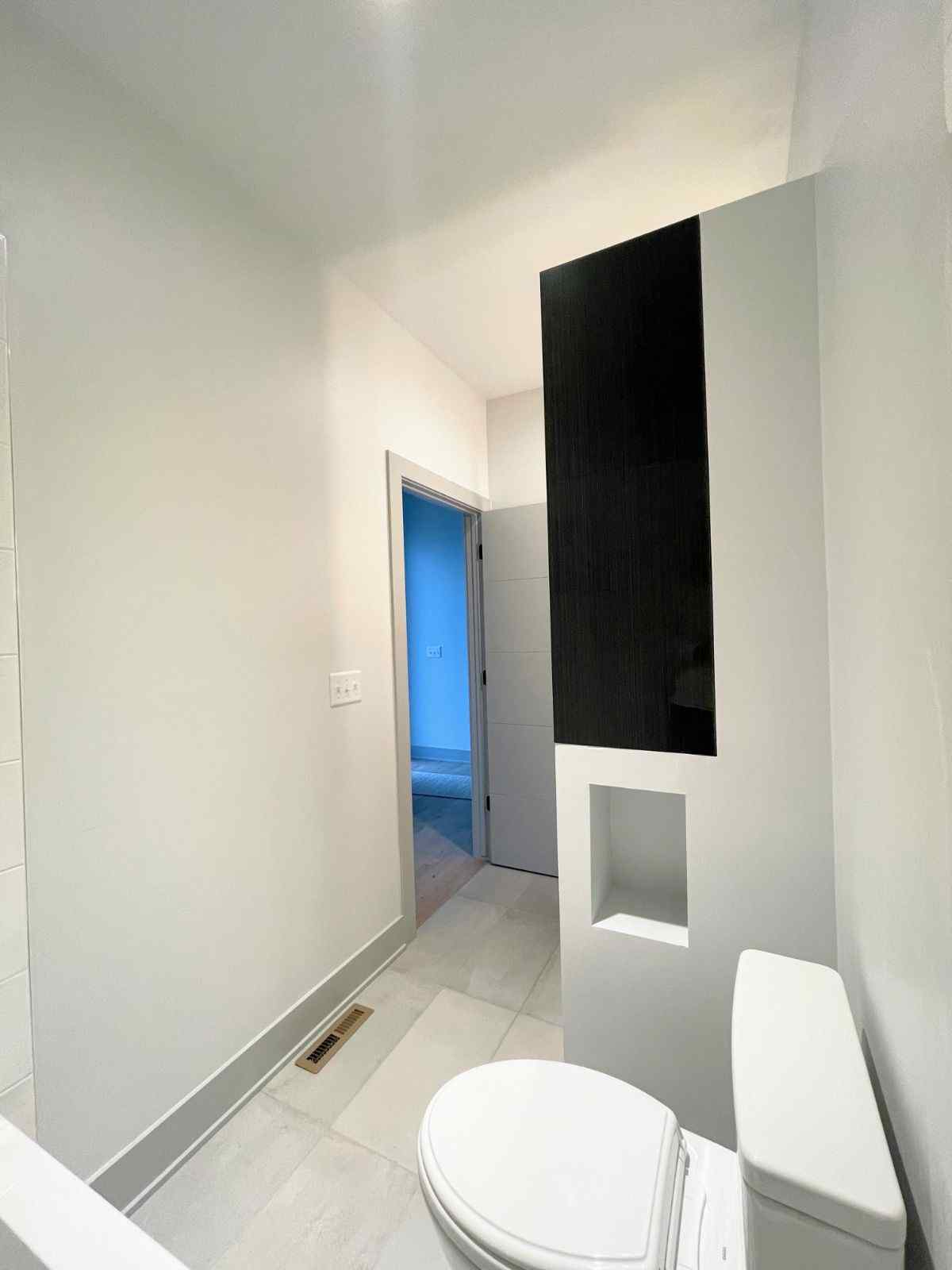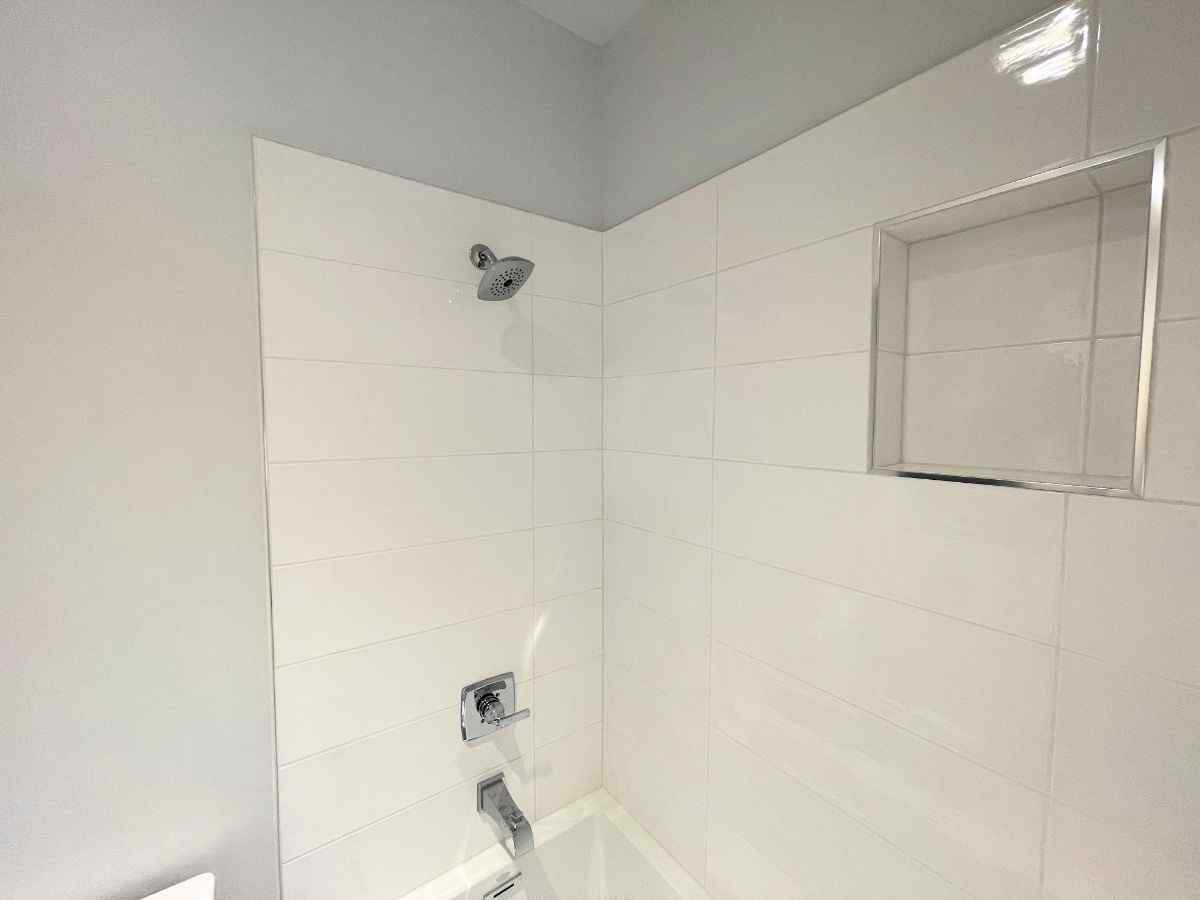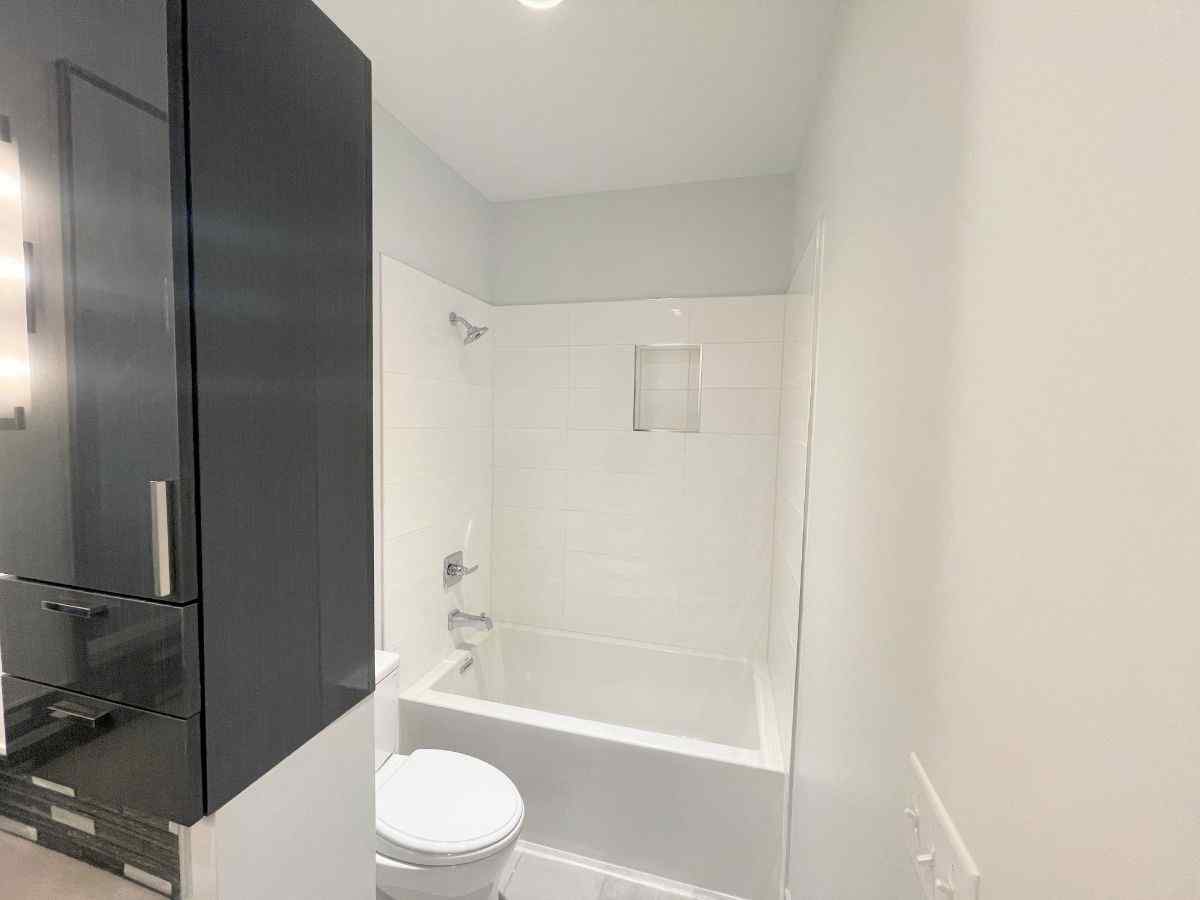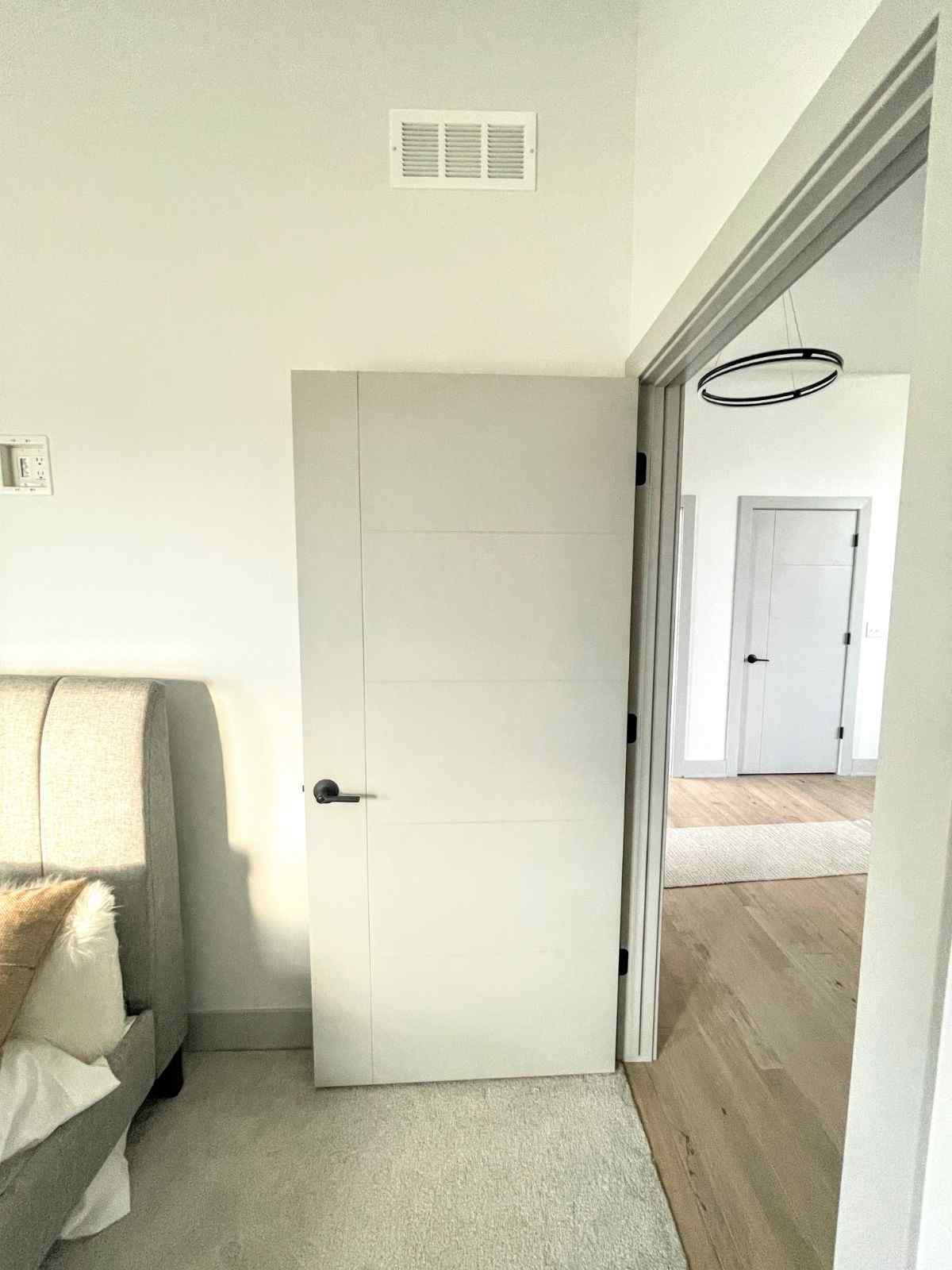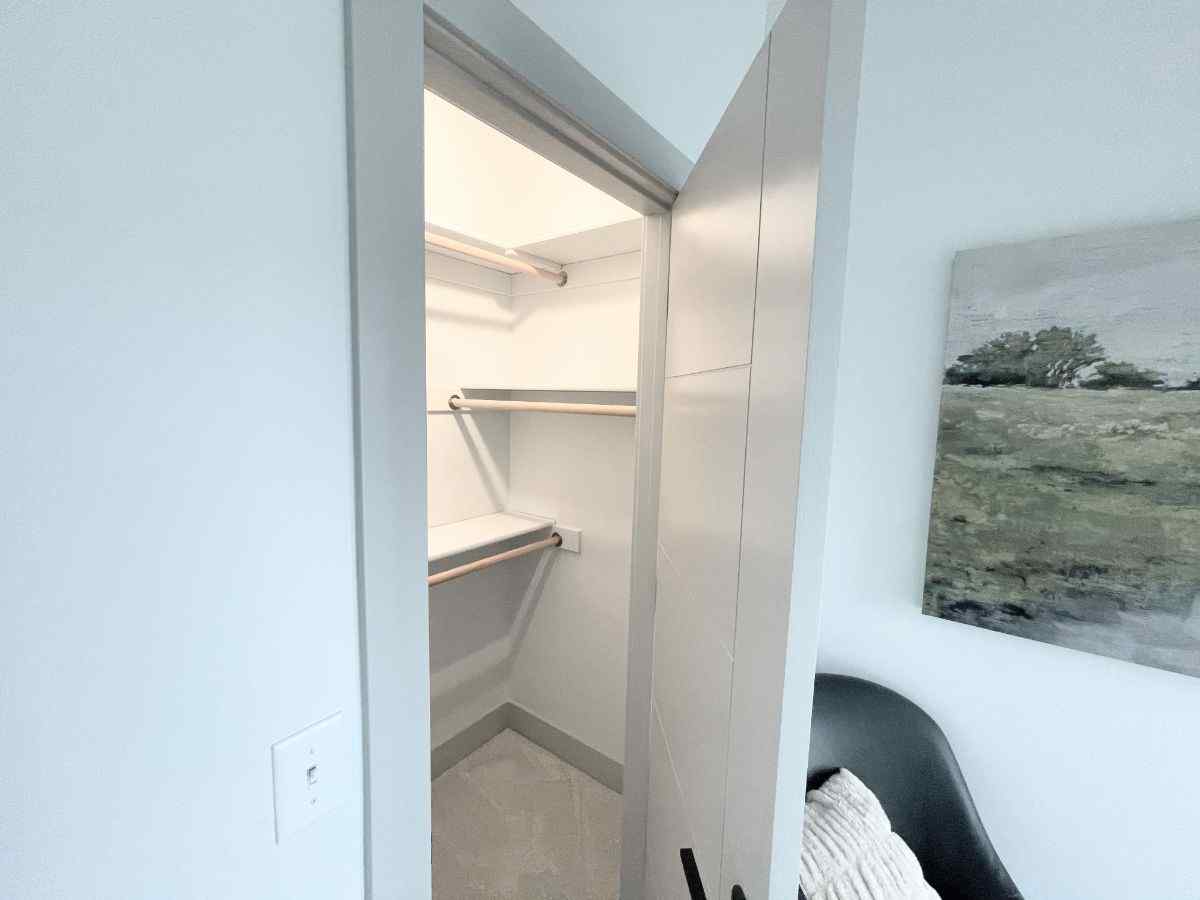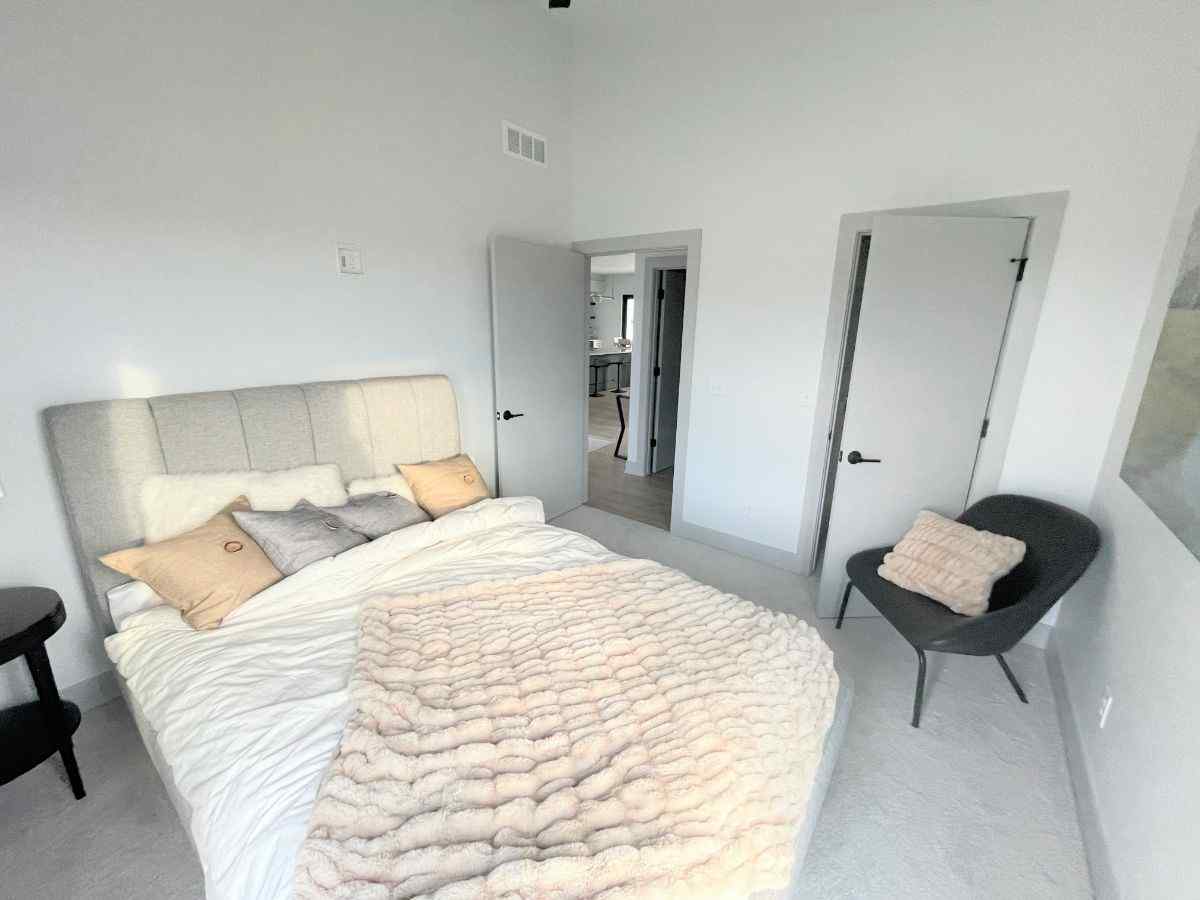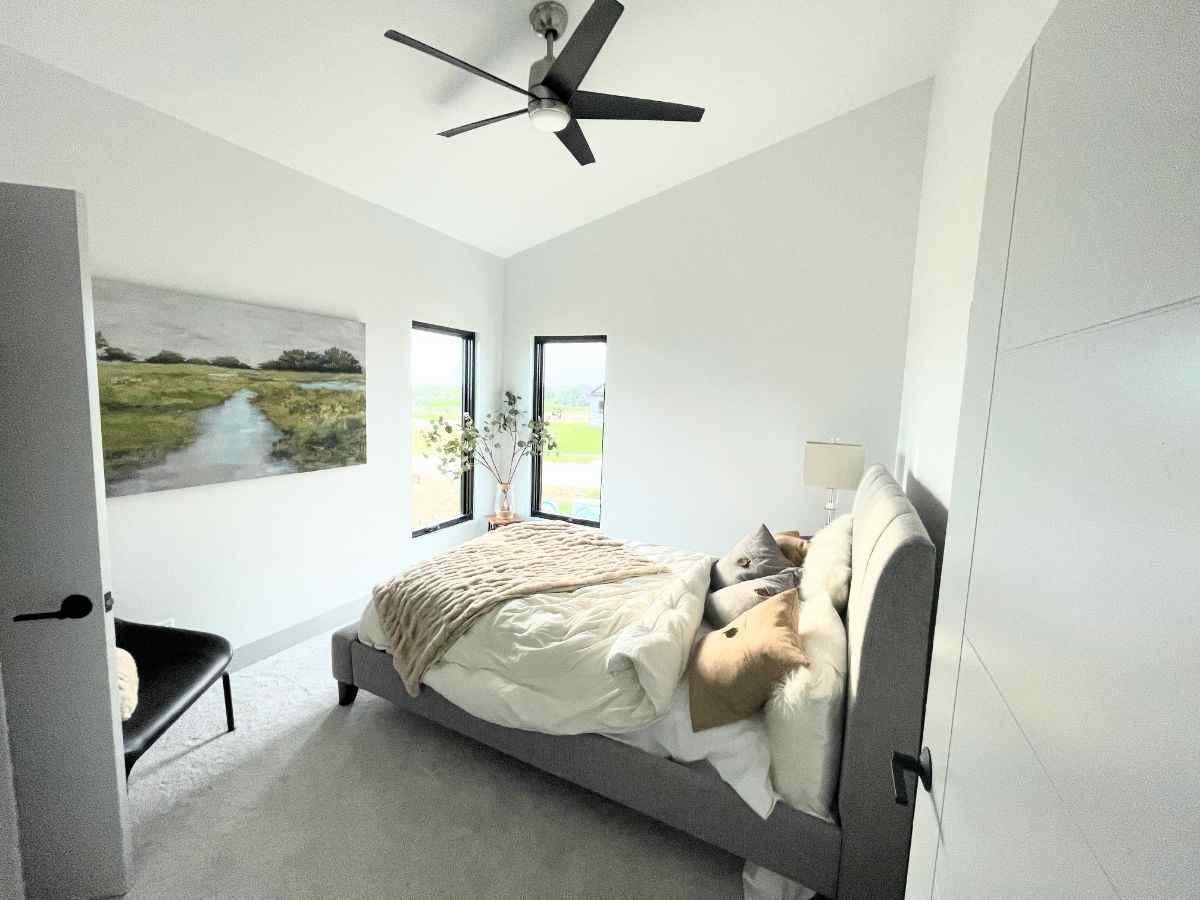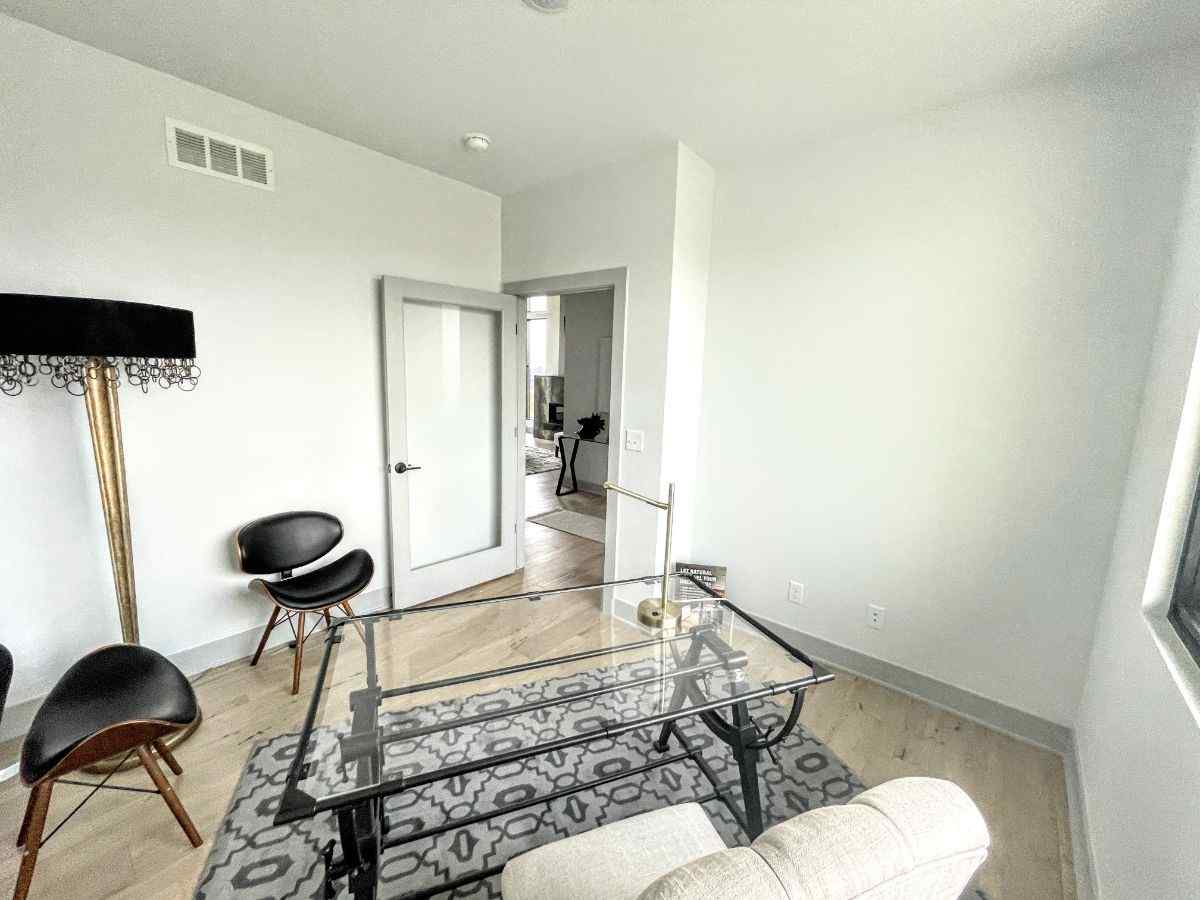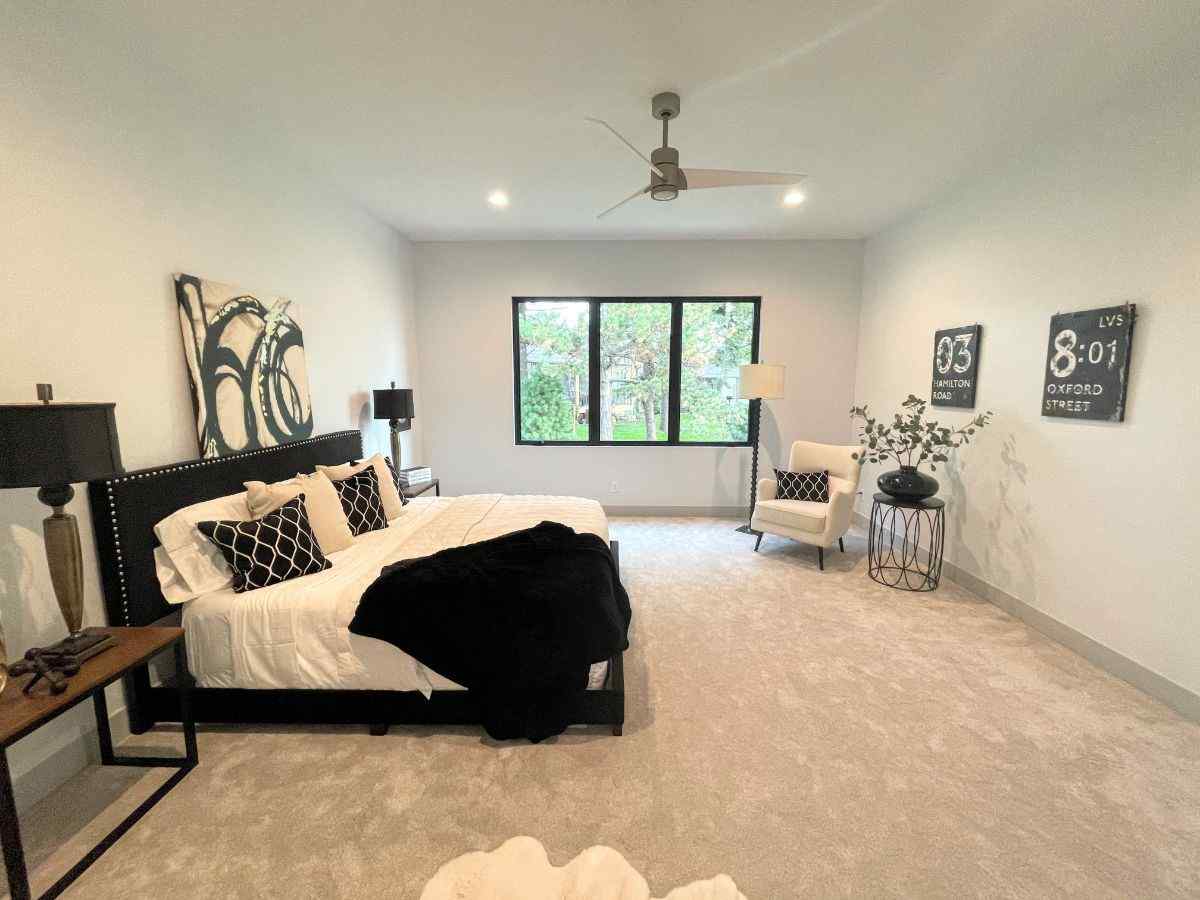 Contact us today to start designing your dream home!