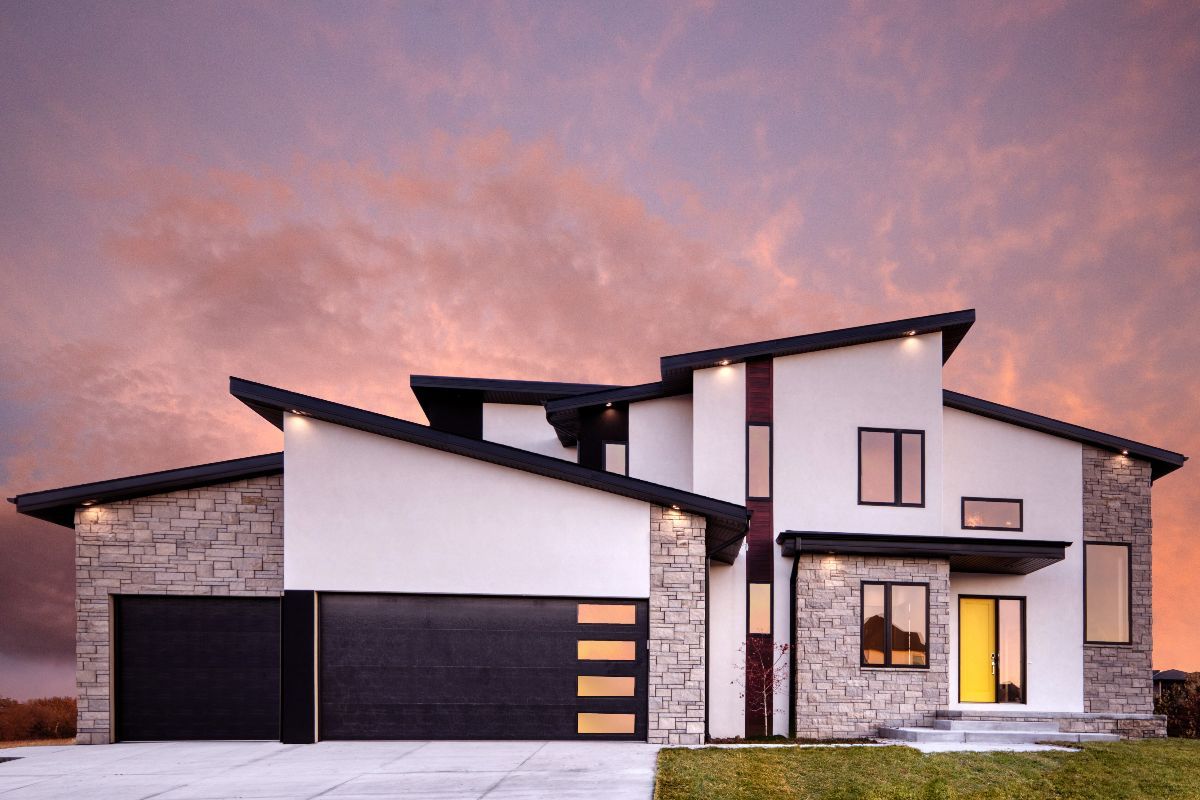 Modern flare, special custom lighting, architectural features, and endless natural light, make this modern project the perfect home!
Have an idea of what you'd like in your dream home, but struggle visualizing it? That's why we're here. We have the experience, tools, and ability to create your dream for you to see as part of our process. The home rendering below is a great example. Reach out today!
Bringing Your Dream To Life
We are a true design-build firm.  On top of our experienced build team, we have our own on-staff Architectural Design & Interior Design team to provide the most fluid, comprehensive and cohesive designs for your one-of-a-kind home. Bringing together a full-service Design team & Build team allows us to have better communication from the design aspects of the home to the execution of your one-of-a-kind dream home. Incorporating our 3D Architectural design program allows us to design and walk you through the home before we ever break ground so you can see exactly how your new home will look.