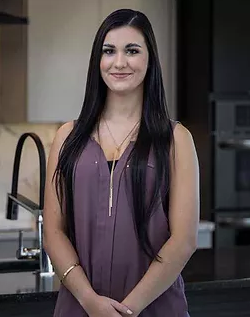 There are many moving parts when it comes to designing and building a custom home. An integral part of this process is Design. This month we highlight one of our designers, Shannon Hassel! Shannon works closely with all aspects of the building process and team members. In addition to designing, she also helps coordinate the varying aspects of each project from ordering to timelines and specialty contractor work.
A few fun facts about Shannon:
She owned a zebra for about 5 years.
Her dad was an Olympian.
She was caught in a hurricane while vacationing in Florida.
She met Shia LaBeouf while working at Walgreens in Grand Island.
Bringing Your Dream To Life
We are a true design-build firm.  On top of our experienced build team, we have our own on-staff Architectural Design & Interior Design team to provide the most fluid, comprehensive and cohesive designs for your one-of-a-kind home. Bringing together a full-service Design team & Build team allows us to have better communication from the design aspects of the home to the execution of your one-of-a-kind dream home. Incorporating our 3D Architectural design program allows us to design and walk you through the home before we ever break ground so you can see exactly how your new home will look.